I remember when I started selling Havana cigars back in the mid 1990's like it was yesterday (time flies when you're enjoing yourself!) and I would receive non stop requests for Partagas SD No. 4, Montecristo No. 2 and Romeo Belicosos.
Problem was that these three cigars were in very short supply and H&F didn't want to supply a young upstart like me with too many of them, understandably so. In fairness they did give me small and regular allocation but it was never enough to satisfy the demand. As fast as they came in my clients ordered them. I even imported them from all over Europe in an attempt to satisfy demand and build the business.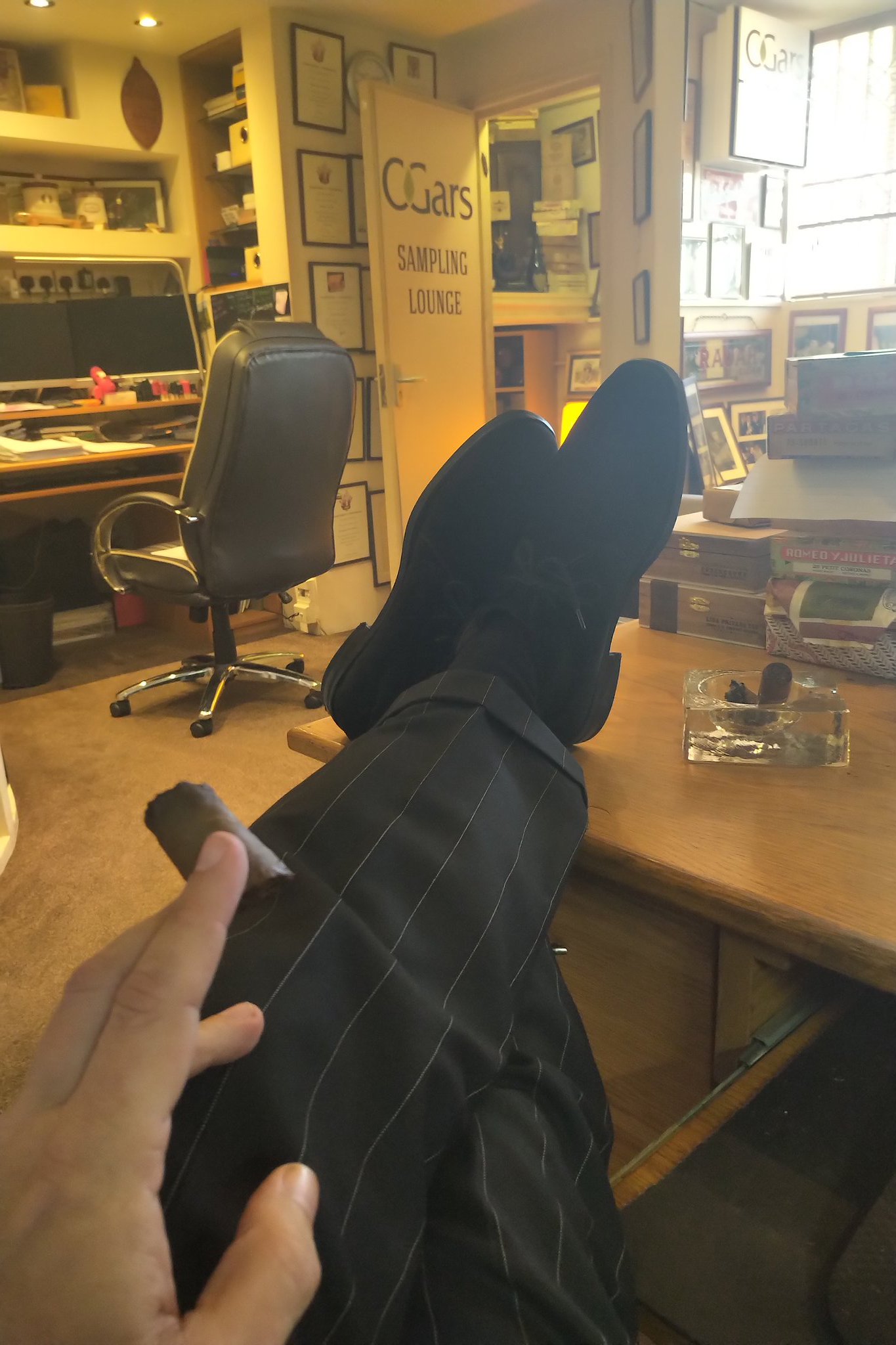 Things of course changed over the years and  allocations grew as C.Gars grew into the giant in the UK cigar trade that it is today. Fortunately we don't have supply issues on these three cigars anymore and their quality is generally very consistent. The one that is interesting to me is the Romeo Belicosos because it was insanely in demand in the 1990's but seems to have fallen out of favour thereafter. I'm not quite sure why… It could be that the blend went a bit 'off' from 2000 – 2005, but then so many others were also off during the same time period. It could be that so many new sizes were introduced and it just wasn't sexy anymore; (although Bolivar Belicosos remain ever popular).
Over the last year I have noticed a lot more interest in this cigar. I have been sampling them on and off but they have now gone back into my daily rotation as the blend is right back to 100% form. This is truly an old style Romeo blend with a layer of sweetness and cedar throughout. They are exceptionally well constructed with an excellent draw. The wrappers are a smooth Colorado shade and for a medium strength campana format I think they are quite a stunning smoking experience.
I've been smoking the Romeo Belicosos during the days over the bank holiday weekend and finishing with my favourite Bolivar Belicosos in the evenings. The weather has been surprisingly good (doesn't it always rain on bank hols?!) so it's been a garden herfing and car herfing few days 🙂 I could get used to three day weekends…
I paired up the smokes with some Stalla Dhu Saorsa (Freedom) and a few drops of water to open it up. A perfect combo! I'm sure this single cask exclusive whisky will win some international awards this year to add the the multiple awards we have won for others in the Stalla Dhu range.
I'm heading to Turmeaus Liverpool on Tuesday and Turmeaus Late Hour Cigar Shop & Sampling Lounge in the evening for an Avo cigar and Amrut whiskey sampling event followed by dinner and jazz at Puffin' Rooms. If you're in town, come and join me for a memorable evening at the best venue in the North!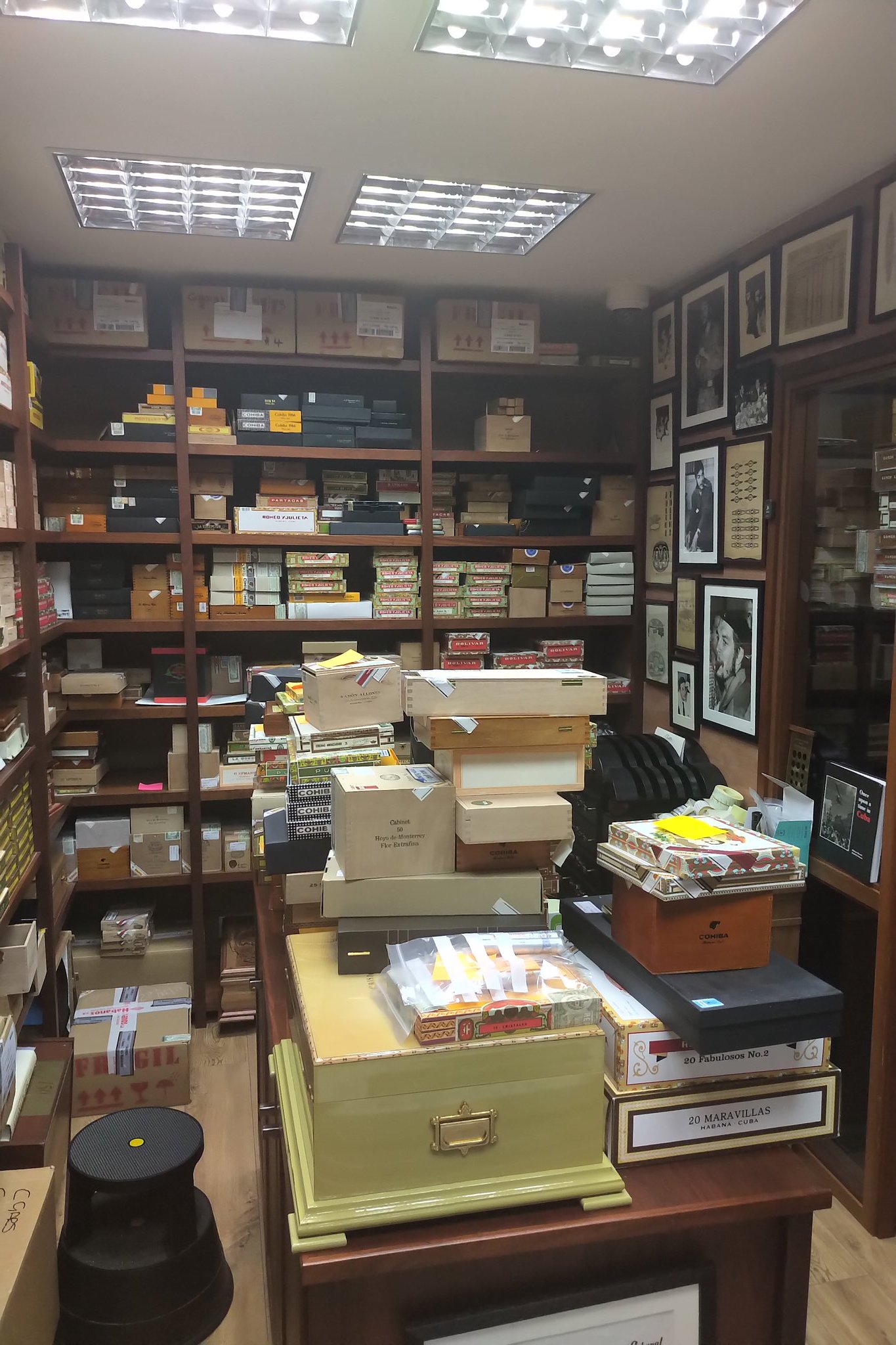 Back to the London office late Wednesday to close off the Summer auction catalogue. Looks like we won't be far off 500 Lots making it the largest stock we have ever offered at auction. Lots of interesting bits and pieces, one of the reasons I love the auction business as every sale is so different… from inexpensive sample packs of a few aged cigars though to mega rare and expensive humidors and rare cabinets.
There was a great article in the Robb Report last week which featured none other than yours truly. There's a bit of info on which cigars I enjoy and a few other tips. Check it out here.
I'm often asked what are the future classics and good investments. Realistically it's hard to have a crystal ball and obviously we are not investment advisers. Cigars should be bought for smoking pleasure in the first instance always. I can't help but think that Bolivar Super Coronas look like a good long term hold. A limited edition that's already 5 years old as they are from 2014, a very decent smoke and they look like good value to me.
Businesses these days seem to live or die by review sites. I know Karyn and I use a few of them like TripAdvisor and TrustPilot for just about everything. We put TrustPilot on the website a couple of months ago and it's good to see that we have excellent ratings and reviews. We also have around 5,000 great reviews directly on our website. If you have enjoyed our products and customer experience we are always grateful for reviews. If you have not… email me personally on sales@cgarsltd.co.uk.
Have a smokey week,
Peaceful puffing,
Mitchell