Unbelievable weather in the UK !  27C today and a clear blue sunny sky ☺ and it looks like it's going to stay that way for the bank holiday weekend which is great news for all of you outdoor smokers! I have been topless for the last few days and will continue car herfing in the country over the
weekend. Truly one of my greatest pleasures is smoking a Bolivar Belicosos whilst driving top down round some country roads ( ideally leading to a pub!)
Late blog due to maximum herfing activity at Turmeaus shops celebrating our 200th anniversary. Major cigar tasting events at Chester, Liverpool and Knutsford with crammed sampling lounges enjoying Orchant Seleccion Oliva cigars paired up with some rather excellent variety of Dictador rum.We had the pleasure of Tesla cars and Liverpool gin supporting our milestone anniversary and some rather fantastic cake …3 nights in a row !  Our suppliers were super supportive with some amazing raffle prizes and I'm fairly sure everyone had a brilliant time.
We are finally wrapping up the last stages of our Liverpool expansion and the new 'evening' Turmeaus shop and sampling lounge as well as The Puffin rooms tapas and whisky cocktail bar should be ready to open to our guests in a couple of weeks' time :).The furniture is in, the bar is being stocked with the hugest range of single malts and the humidor will have an incredible range of Havanas and New World cigars. More details soon ….
Summer auction catalogue is being printed and will be posted out on Tuesday. Lots are online from the 1st June and the auction will end on the 11th June. Lots can be viewed by appointment at our London offices. Just drop us an email sales@cgarsltd.co.uk If you can't come to view the Lots, we are always happy to provide condition reports by email. We have a super catalogue of over 330 Lots of mature, vintage, Davidoff, Dunhill and pre embargo cigars. Something for everyone and a few bargains to be bought for sure.
I'm heading home to kick back for the long weekend with a bottle o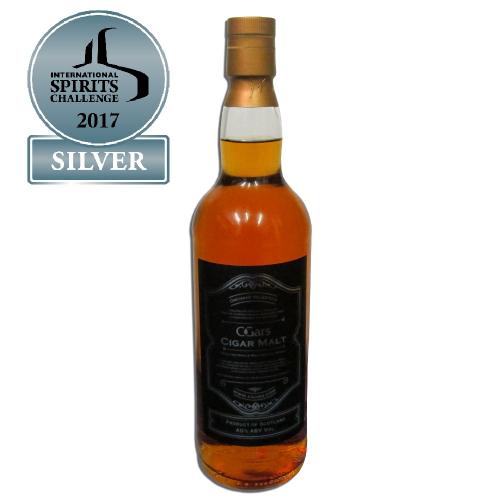 f our Silver Medal award (International Spirits Challenge) Orchant Selection Cigar Malt and have a baggie stuffed full of cigars to enjoy on the deck including :
Oliva Orchant Seleccion Chubby
Alec Bradley Black Market Torpedo
Definitely mixing it up this weekend!
Have a sunny bank hol
Peaceful puffing
Mitchell