Bit of a crazy week last week with 2 days in Basel participating in the European Retailers Panel for Davidoff.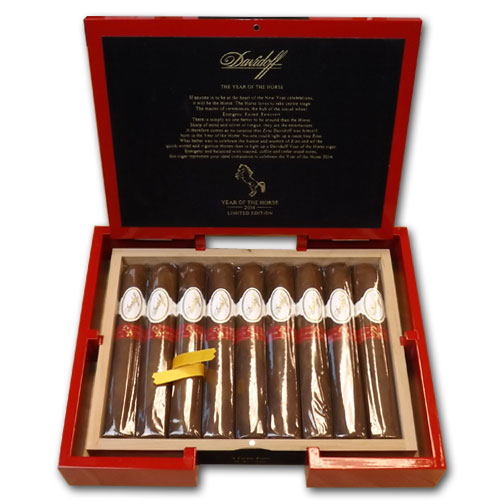 Dinner on Tuesday was at the rather splendid Teufelhof with 10 fellow retailers from around Europe and the Davidoff Team.
Of course dinner was followed by some fine Davidoff cigars including the outrageously good Year of the Horse. The boys split  a box of these delicious cigars whilst chatting about the cigar trade on a nice, dry, if cold, evening.
Year of the Horse are a limited edition of just 3000 boxes and made with Dominican binder and filler and are wrapped in a flawless premium Yamasa wrapper.  Well balanced and bursting with flavour from the first puff till I almost burned my fingers!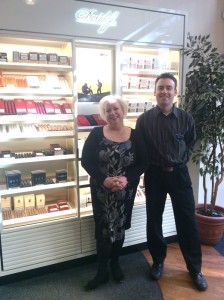 The next day was filled with presentations and discussions. Top secret I'm afraid and if I tell you I would have to shoot you 🙂 needless to say we recommend Davidoff cigars to our clients and have a huge range not only online but in all of our stores with our flagship Robert Graham cigar shops in Cambridge and Glasgow ready to spoil you with their beautiful purpose built Davidoff humidors crammed with a comprehensive range.
Luckily I made the next flight on time as on Thursday morning I was off again to sunny Paris to indulged in a spot of lunch with friends at our favourite people spotting venue: Café Ruc is situated at 159, rue Saint-Honore, just opposite the Hotel du Louvre. Not sure how this restaurant does it but they always seems to
have the prettiest waitresses! Anyway, great service, good food and wine and Bolivar Libertadors from 2006  whilst watching the world go by. My kinda business lunch 🙂
Enough of all that bloody traveling for one week and I'm grounded this week as my Man Friday otherwise known as Michelle is on vacation (scandalous!) so I'm stuck in London office all week. Not to fear, my herfing chums came to the rescue on Wednesday with an office herf in the afternoon followed by a bottle of Dalmore 18  and Bolivar Belicosos 2007 vintage at the delightful Sahakian cigar shop and tasting lounge located at the equally delightful and chic Bulgari Hotel in Knightsbridge.
Mike Choi was at hand to advise our gang of 7 on the next cigar which was a cabinet selection Ramon Allones Specially Selected. To top off the evening we were joined for a smoke by David Lewis – Chairman of Hunters and Frankau… Perfect!
Back to the grind today with a meeting at the magnificent BAT Dunhill shop at 1a St James's (thank you Robert) with all the cigar retailers in London's Westminster area including my good friends Eddie and Edward Sahakian. The meeting was  to discuss the Tobacco display ban that will come into play in around a years' time and the measures that we should take to comply with the latest daft law.
Now I'm not particularly bothered by display bans. Yes they are downright stupid but it's not likely to stop my customers popping in to any of our shops across the country to purchase or sample their favourite cigars. Legally we won't be able to show any tobacco product that can be seen from the outside of our shops. Another brilliant piece of legislation… Not.
What does bother me is the proposals regarding the dreaded 'plain packaging' which I understand means all of the beautiful cigar boxes and tins/packs of pipe tobaccos that we know and love will become a thing of the past and we will be left with bland/ugly packaging with huge health warnings on and a teeny weeny name of the brand and country of origin of the tobacco.
I doubt that will stop my customers purchasing but what a crying shame to do this to the cigar and pipe tobacco trade. What will it achieve? I understand that politicians want to discourage young smokers but as I have banged on about before, it's not possible for anyone under 21 to even enter our shops let alone purchase tobacco and in all the years I have been in the cigar trade I have never known a kid to wake up in the morning and think 'I must pop into my local cigar shop as I fancy a Cohiba robusto!' – World gone mad?… You couldn't make it up! Winston Churchill must be stirring in his grave at the absurdity.
If you think it's as stupid as I do drop a line to your local MP and tell him or her your views… Don't delay or it will be too late sadly.
Finally the cigar trade lost a legend this week as Desmond Sautter passed away at the age of 83. Desmond was a real Gentlemen cigar merchant and loved by all in the trade. Our sincere condolences to his family. I'll be smoking a pre embargo Punch Ideales in his memory tonight.
Next week I'm back on my travels!
Have a smokey weekend,
Peaceful puffing,
Mitchell