I'm not sure how merry this Christmas will be with the threat of another Lockdown looming but we are trying to stay as positive as possible and working hard at fulfilling a record amount of mail orders as well as serving record amounts of customers across our retail stores.
It has been a crazy fast year and a crazy good year for C.Gars Ltd. Although business has been a bit stop start due to the Pandemic we have still somehow managed to continue with our expansion plans having opened our super popular C.Gars – St James's store at the beginning of the year and we have another specialist whisky and cigar store opening in the next few days (more details soon!)
C.Gars Ltd merged with our partners in Belgium back in March (La Casa del Tabaco) and formed a new super group called Dominique London. The Group has since opened La Casa del Habano stores in Basel Switzerland and Tenerife as well as Watou in Belgium. By my count and by the end of next week we will have some 21 specialist cigar and premium spirit stores in 4 countries. Needless to say we have some very exciting expansion plans for 2022.
After the craziness caused by the Pandemic in 2020 it almost felt like we were getting back to normal a couple of weeks ago at the Cigar Smoker of the Year Awards event at the fabulous Boisdale Canary Wharf having skipped it last year. Truly a night to remember with the best atmosphere I can remember at any of these events. Great food, wine and entertainment and of course enjoyed in the best of company.
                                                                                                    Awards as follows:

The Cigar Communicator of the Year – Sean Croley of Hunters and Frankau
The Cigar Sommelier of the Year – Slawomir Bielicki of Annabels
The Cigar Spirit of the Year – Flor de Caña 130th Anniversary Rum
The Robusto of the Year 2021 – Hoyo de Monterrey Epicure No. 2, Cuba
The Cigar of the Year 2021 – Oliva Serie V Melanio Figurado, Nicaragua
The Cigar Producer of the Year 2021 – Davidoff
The Lifetime Achievement Award 2021 – Scott Vines of Tor Imports
The Viña Carmen Cigar Smoker of the Year 2021 – Rafe Spall
Last week I enjoyed one of the highest points of my career in the cigar industry having been awarded the coveted Davidoff Golden Band Award. We were treated to a magnificent dinner at the private dining room of Fortnum and Mason. Truly a night to remember.
The Davidoff brand goes from strength to strength in the UK (and world-wide) An incredible range with blends for all palates, sizes for all occasions and legendary blend consistency and construction. We
were so proud to be able to release our second Orchant Seleccion edition from Davidoff earlier this year. The Liverpool edition Toro is a serious smoke for the connoisseur with an incredible blend. It follows the success of the Davidoff Orchant Seleccion Lancero that was one of our fastest selling cigars in history.
Our exclusive Orchant Seleccion cigars are our most successful range and I have been privileged to work with so many great manufacturers of such wonderful brands. My next release will be an Orchant Seleccion Plasencia Lancero early next year.
We have managed to make a fairly full range of Havanas available throughout the year due to our brilliant UK importer Hunters & Frankau keeping us well supplied, though it has become tough as the year comes to an end. A combination of reduction in supply from Cuba and a substantial increase in demand has seen many lines go out of stock, the worse affected brand regrettably is Cohiba.
We don't think the situation will improve any time soon sadly but we always have alternatives from our huge range of Cuban and New World cigars (the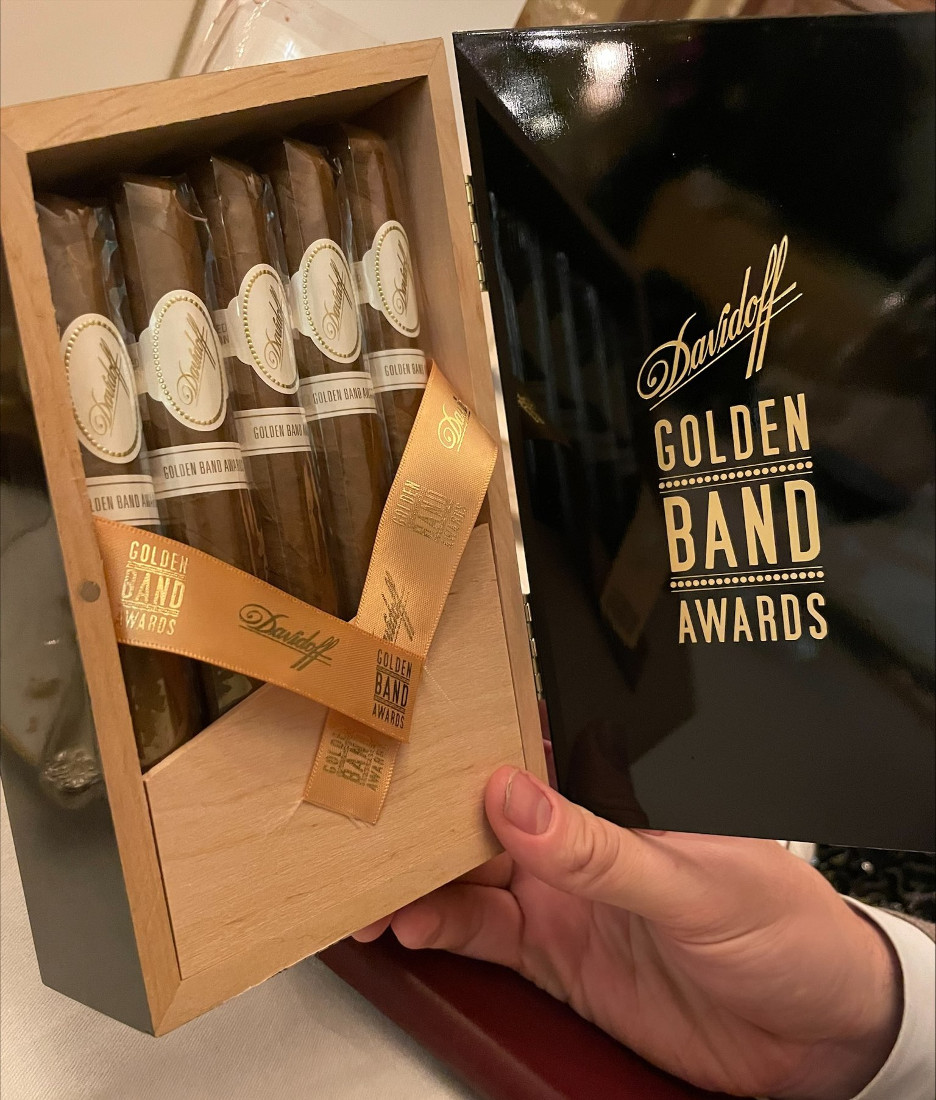 largest range in the UK without a doubt!)
The new range of Romeo y Julieta cigars have started to appear in Europe so we are hopeful that they may be in the UK early next year. The Dianas, Hidalgos and Nobles are part of the Linea Oro / Gold line and having smoked them at the 2019 Festival I can tell you they are something very special in both appearance and blend.  Something to look forward to…
The big success story of the year was the Mitchellero brand that I created. The popularity of this brand has taken me and the sales team by surprise. We simply can't make and import them fast enough. We expect to have the full range available again in early January.  I blended them to be a super sweet flavour Nicaraguan cigar at an incredible value for money price.
Our Stalla Dhu range of single cask / single malt Scotch whisky continues to win international awards and we have more stunning cask releases planned over the coming months.
Puffin Rooms reopened after the last Lockdown and clearly, people were ready to enjoy going out again as we have been jam-packed with bookings. In fact the booking backlog was running at around 3 weeks recently. I hope we don't have to close it due to the current Covid situation. This really is the finest experience of live jazz music, dining and signature cocktails, 7 nights a week. Sumptuous surroundings and 5 star service.
The vintage cigar division had a very busy year and the 5th auction of the year concludes on the 20th December. Some great Christmas cigars for the lucky winning bidders!
With over 130 employees in our group I am not sure where to start my thank you! We really do have the hardest working, most skilled, loyal and devoted Directors, Managers and Staff – I thank you all for making C.Gars Ltd, La Casa del Tabaco and Dominique London one of the most successful cigar and spirit merchants in Europe.
My thanks to all of our wonderful customers all over the world, I look forward to serving you and hopefully herfing with you in 2022
Stay safe…keep it smokey and peaceful puffing
Mitchell