Good question indeed and one that I think about often when I look through the review section of my website.
We deliberately don't moderate the reviews so readers can see 'real' person reviews as opposed to industry opinion, unless clearly the cigars have been bought from some dubious source as the review would not be valid on my website (then we are happy to bounce them off).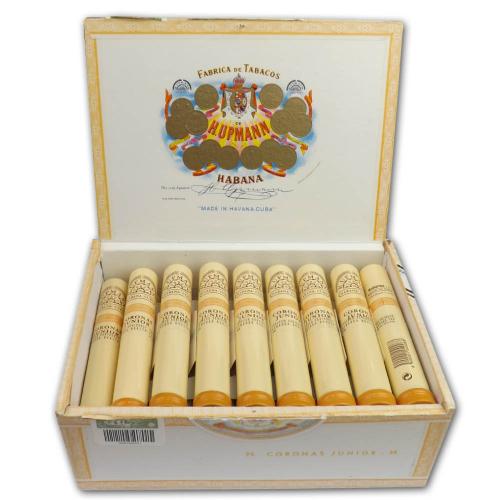 However I have to question the validity of reviews by inexperienced smokers say smoking their first H. Upmann (or whatever) and then slagging off the cigar. Surely this smoker should in fact be emailing the cigar merchant for advice regarding his experience and whether the cigar was indeed at fault (in which case the client is eligible for replacement or refund) or alternatively the cigar was simply the wrong one for the smoker which could be for a multitude of reasons.
Inexperienced smokers should be gleaning advice from experienced merchants rather than opining on a subject that they are by definition not qualified to surely?
It's also an odd mentality to want to slag off a product that we sell and we find the reviewer has in fact bought in some crappy duty-free in the middle of nowhere. It's really not cricket as we say.
Then there's the single cigar reviewer that blames the merchant as the cigar was too tight, too loose, different blend etc. Again, that's not really a review because the chap actually should have emailed a 'complaint' to the merchant. It's become a strange psyche of 'let's do a public online slagging off first and think about it after'.  So dear amateur reviewer, before you diss a cigar I'm selling I respectfully ask you to think first, are you 'reviewing' or should you be emailing a question or two, at least initially instead? Could you be causing damage to the product reputation for no good reason other than your own inexperience?  Food for thought perhaps.

Comments like' it had a beautiful wrapper but was disappointing thereafter ' is as equally not helpful if the reviewer has only smoked one of the particular cigars being reviewed. Smoke 25 cigars from the same box and as many of us know the reality is there may well be 2 or 3 dogs in terms of construction or blend. The other 22 or 23 may well make up for it though ! At the end of the day , it's a hand-made product and perfection continues to be illusive but most Havanas are not that far off!
By way of analogy, I have dated some beautiful girls over a long career but frequently despite their beauty found them a disappointment (yup – for a multitude of reasons ! … a few nutters too, but I digress ) and the search went on until I found the perfect girlfriend ( now very happily married for many years). Are you getting the analogy? You may need to smoke a lot of different brands and a lot of different vitola and perhaps even different vintage until you arrive at one or a variety of cigars that personally suit your palate.
For all your cigar and dating advice don't hesitate to contact me 🙂
I'm just back from the annual Partagas Festival in sunny Havana, a celebration of the brand like no other where 500 + friends of Partagas from all over the world get together for  weeks of cigars events. It's not easy for me to get away for the full week so I just zip over on the Thursday in
time for the gala dinner event and zip back on Monday to be back in the office for Tuesday.
The gala dinner was an amazing event if not one of the best that I have attended over the last 19 years. Held at the Habana Libre Hotel. We were treated to copious quantities of Partagas cigars of all sizes as well as some custom blends that I believe were rolled by La China. First rate entertainment, Cuban rum and a great evening was had by all. The auction had some magnificent humidors with all proceeds going to the Cuban National health service.
I'm often asked has much changed in Cuba since I first visited many years ago? I can't say I have seen any massive change though the restaurants and bars have improved and the prices are more expensive !
I visited just about every cigar shop in Havana and can't remember ever seeing them so well stocked with just about every size and brand of cigars., seems they are coping well with the huge increase of tourists from the USA. Meantime it seems that the shortages that many countries in the Far East and Europe have experienced for the last few years are slowly making their way over to the UK. The latest casualty on the out of stock list is the ever popular Cohiba Siglo VI. Buy them while you can, I gather there won't be much in the way of new supply any time soon.
Last auction viewings are at our London office this Sunday from 11 a.m. email me to book an appointment and I'll be delighted to show you some beautiful vintage cigars lots. The auction will take place at 2 pm online and at the Bulgari hotel in Knightsbridge on Monday. Condition reports by email with pleasure. Check out the auction website for more details.
Have a great weekend
Peaceful puffing
Mitchell
Cuba Trip Gallery