I reckon I have had more fun in business in 2017 than any other year I can think of in the last 36 years of being in business. This has been a year of non-stop action from beginning to end.
The year kicked off with our breaking ground on what we called Phase 2 Liverpool now more commonly known as Puffin' Room and Turmeaus Late Hour Cigar Shop & Sampling Lounge. We opened in Summer and are super happy with the success of this concept. We will be rolling out in more locations next year and beyond. Live music – 7 nights a week, incredible menu, delicious cocktails and over 200 single malt whiskies… need I say more?!
We also celebrated the 200th anniversary of Turmeaus Tobacconist with some magnificent events at Turmeaus Chester, Liverpool, Knutsford and Norfolk. Our retail ops manager Sara seems to be running around like a Duracell bunny with endless energy ensuring that everyone was having a great time… and they were (TY SM). My Team were all very proud to have opened the largest cigar store in the UK in Liverpool to mark our 200th anniversary in the City where Turmeaus was founded in 1817.
We welcomed back my long time business partner Ron Morrison to C.Gars as President of the C.Gars Group business. I felt he had been sitting on the balcony/beach and boat for long enough(!) and it was time to give me a hand 🙂 So Ron started a program to bottle and release some of our stunning single cask whisky which follows on the success and awards from our core Stalla Dhu range. Ron also set out strategy for the next 3 years growth, expanded the whisky department beyond recognition with some of the rarest of the rare single malts and completed the Puffin' Rooms and SmokeEasy concept sampling lounges,
Our own brands and co-brands went from strength to strength with ever increasing volumes that at times we struggled to keep up with.
Inka Secret Blend (new size being added to this range in January)
We were very proud and privileged to continue the Orchant Seleccion Havana cigar program this year with the release of Ramon Specially Selected, Bolivar Royal Coronas and Sancho Panza Sanchos. To say they were popular would be an understatement! However nothing took us by surprises as much as the long awaited Cohiba Talisman launch. A brilliant launch event by our wonderful importer Hunters & Frankau, decent allocations but all sold out within hours… incredible. We hope to have more available in 2018
We also did a pre-release of a new Alec Bradley Orchant Seleccion range that will be on our shelves around March of next year as well as a Limited edition – 2018 /  Orchant Seleccion Davidoff Lancero.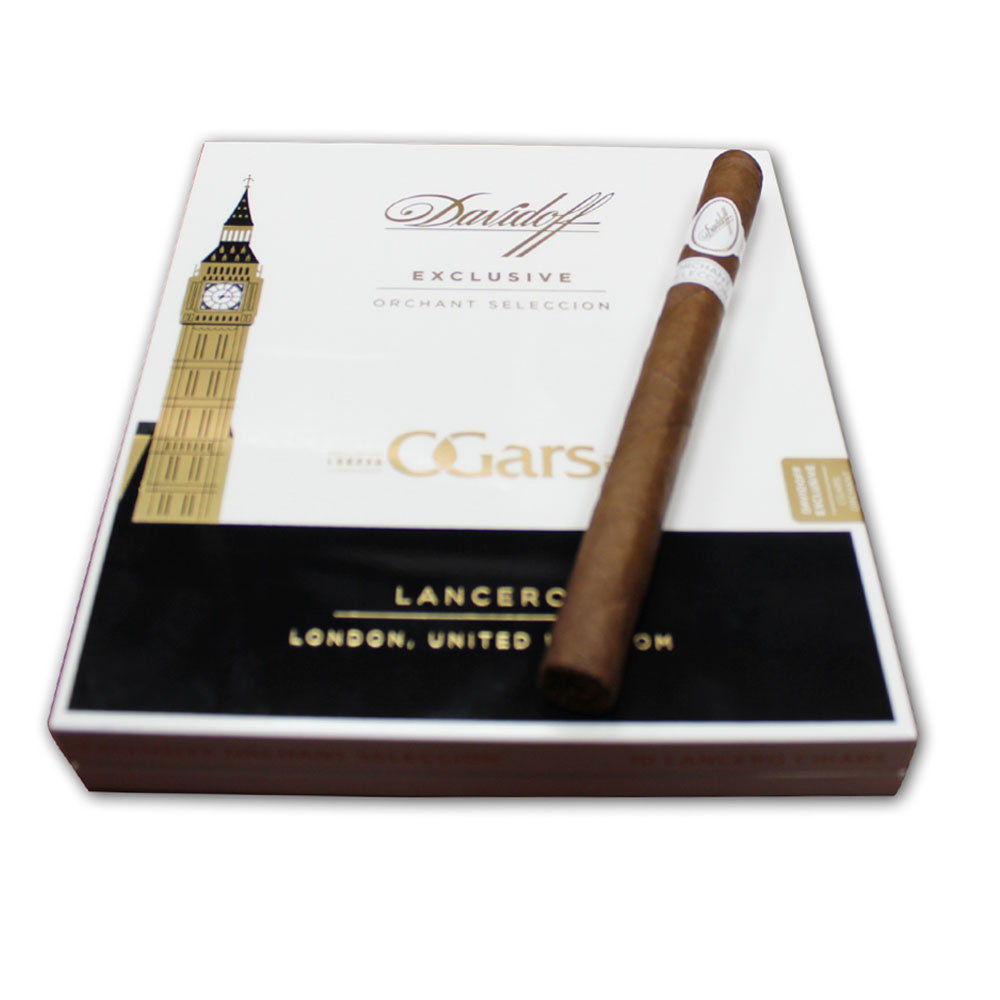 I'm particularly fond of the Davidoff Orchant Seleccion. Davidoff were one of my first suppliers when I started in the cigar business many years ago and I have a lot to thank this company for. I have visited their factory in Dominican Republic on a Davidoff retailer trip many years ago and met my business partner there. We also met and became very good friends with Paul Hindmarch who now works with C.Gars Group in the brand development department. My Father enjoyed Davidoff Cuban cigars in the 1970's and 80's and I have enjoyed selling vintage Davidoff cigars for many years as well as smoking New World Davidoff over the last 25 years.
It has to be said their blends have become far more interesting over the last 5 years or so and their packaging is second to none. The Davidoff Orchant Seleccion is something special though. Check out the photos and details here. I don't think they have made anything quite as cool and exclusive for any other non Davidoff shop. The blend is smooth, creamy and full flavour. It has character and balance, perfect construction and a flawless dark leaf wrapper.
There are only 300 individually numbered boxes of 10 of these very special cigars and they are priced ridiculously competitively. You can even request your favourite box number (whilst stocks last). I'm very proud to have worked on this cigar with Davidoff and it was a great experience selecting the blend.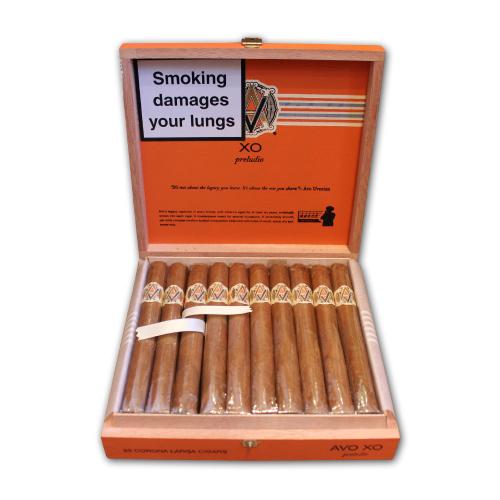 We also launched and took the exclusive retail distribution of the Davidoff owned brand of Avo this year. This wonderful range is not only an excellent smoke but also excellent value for a premium cigar. we do regular tasting events at Turmeaus shops featuring this first rate cigar brand which has proved highly popular with our clients.
No wonder we are the most successful cigar specialist in the UK with exclusive brands and distribution of Macanudo and Fuente as very important parts of our huge range of premium cigars. There is nowhere else to go for quality and value other than C.Gars and Turmeaus.
We have already trademarked 4 more exclusive cigar brands and plan to launch them in 2018 and we expect it to be our most exciting and successful year ever! It's been an incredible year of growth at C.Gars Group with our database now at over 85,000 clients and our amazing Team of staff at almost 60 well trained specialists in cigars, whisky and hospitality.
My thanks to my Co-Director and founder of C.Gars Laura, my incredible G.M. Michelle, my retail ops manager with boundless energy Sara, my personal assistant Roy, our marketing and I.T. manager James, all of our retail, customer care, warehouse and mail order teams… we truly are an amazing cigar family and the best in the business. But, most of all my thanks to our fabulous customers. Laura and I hope that we still give the same level of unbeatable personal customer service as when we set up the business way back in the mid 1990's.
Wishing all friends of C.Gars a happy and smokey new year,
Peaceful puffing,
Mitchell