Well that was fast year ! I can hardly believe it's Christmas already.
I spent the last week up North at our Turmeaus shops in Liverpool and Chester, our La Casa del Habano shops in Knutsford and Chester and of course Puffin' Rooms in the evenings.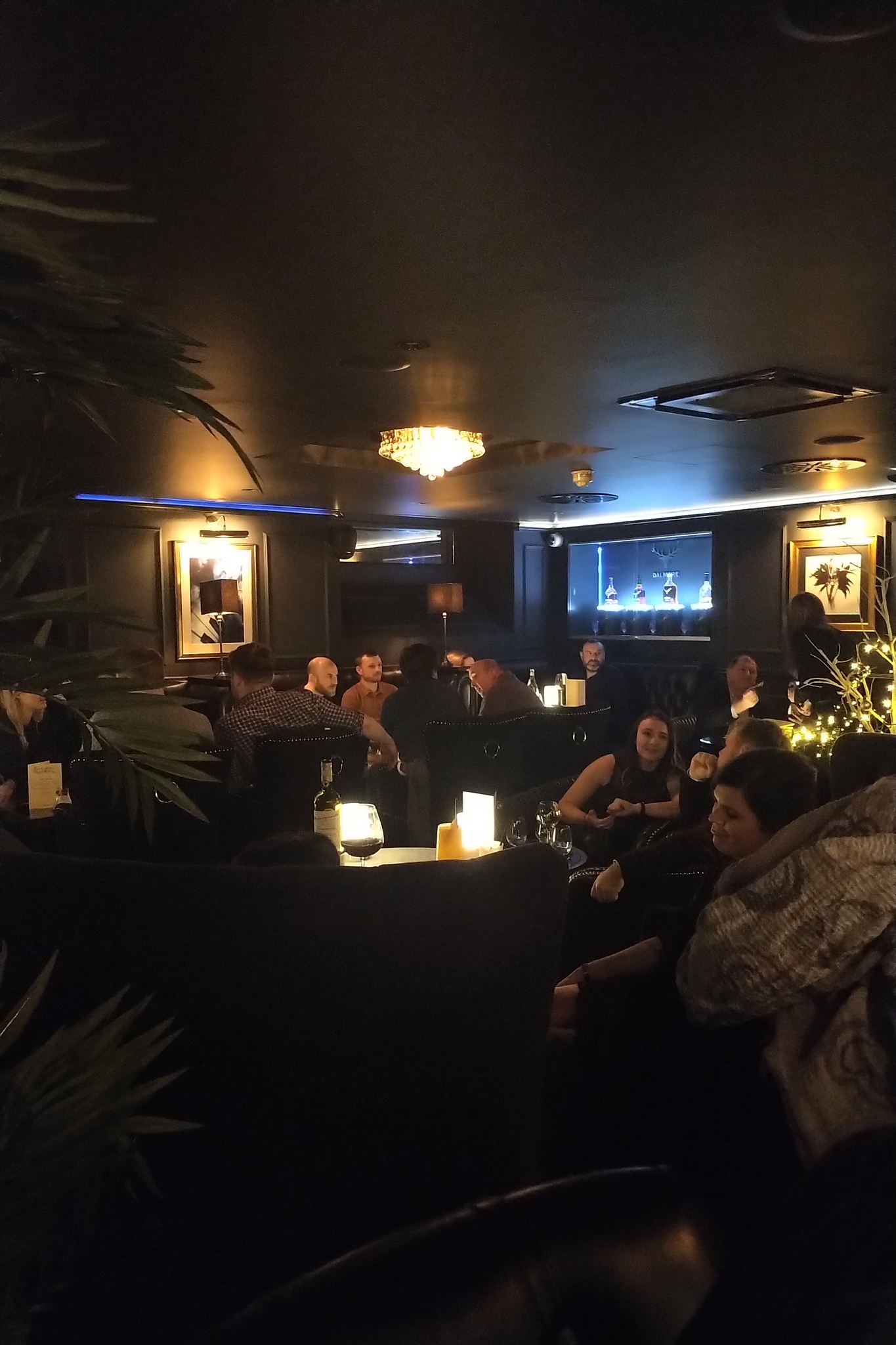 To say we were 'busy' would be a bit of an understatement. Perhaps the feel-good factor has returned to the UK after the General Election as it has finally put a little more direction and certainty back into the economy…. Thank goodness!
It's been a banner year for the C.Gars Group , having opened our new HQ building in Norfolk in the first quarter of the year which included an all singing and dancing Turmeaus retail cigar and whisky shop and comfortable sampling lounge.
We also dramatically increased our premium spirits division with a massive range release and unbeatable pricing. Our Independent bottling Stalla Dhu range of single malt whisky won multiple awards and goes from strength to strength.
We launched the Orchant Seleccion by Drew Estate  to add to our very successful and popular Orchant Seleccion ranges of Oliva, Alec Bradley and Regius cigars.
Our exclusive ranges of AVO ( a Davidoff brand)  and Inka- Secret Blend cigars from Peru clocked up record sales. Our exclusive range of Arturo Fuente had a record year as so many cigar aficionados are now trying out these incredible premium cigars.
We refreshed the image of Turmeaus – Mayfair, our smallest but one of our busiest locations. I think I will have to open a larger Central London store very soon to cope with the demand.
The auction department again held 4 very successful sales with record prices being achieved. Our next sale will be held on March 15th and we are considering consignments now.
It's been an interesting year on the Havana cigar scene. I attended the Festival in February as usual and am looking forward to the next Festival. Supply in the UK was generally pretty good it has to be said thanks to our brilliant importer Hunters & Frankau.
We hit some dry patches with Siglo VI, Behike, Esplendidos and Lanceros but they do come in from time to time in small quantity so we have been able to keep the majority of our customers well supplied thankfully. We are hoping that supply will improve next year.
The high point was the release of the UK regional El Rey del Mundo La Reina which was quite superb and sold out in record time. We hope to have more available soon.
The Trinidad Topes and Media Luna cigar were released and the blends are quite stunning so we are confident that the tobacco quality coming out of Cuba is first rate.
The last minute of the year surprise was the release of the Romeo Maravilla. The presentation is superb. Probably the best I have seen and the quality of the cigar is magnificent. This has proved to be a madly popular cigar.
All in all a great year!
So my thanks to my brilliant Turmeaus Retail and C.Gars Mail Order Teams for all your hard work and the biggest thanks to all of our loyal customers. Our database has finally hit the 100,000 mark which is quite a milestone for a cigar business that started out with just Laura and I some 22 years ago.
We continue to be the most successful cigar specialist in the U.K. and look forward to bringing our customers more exclusive products in 2020 as well as more exciting expansion plans in the new year.
I'm heading home soon for the holidays with a bag rather stuffed full of my favourites from 2019 including :
El Rey del Mundo La Reina
Romeo Maravillas
Trinidad Topes
El Rey del Mundo Choix Supreme Orchant Seleccion
Upmann Sir Winston Gran Reserva ( bit of a treat)
Cohiba 1966 ( a lot of a treat!
… and a bottle of Orchant Selection Cigar Malt ( BIG award winner this year!)
Merry Christmas, Happy Chanukah.,. Whatever you are celebrating – I hope it's with a great cigar and a good dram or two of our award winning single malt whisky !
Peaceful puffing
Mitchell