Christmas already?! Unbelievable, what a fast year 2014 was! But it's been a fabulous year for C.Gars Ltd. Our database of clients has grown to almost 50,000 clients and our retail cigars shops (Turmeaus Tobacconist and Robert Graham Ltd) continue to be super successful and seem to be busier every month with more and more people enjoying our friendly service, superior product range and best prices possible.
Highlight of my year was opening our beautiful La Casa del Habano next door to Turmeaus Tobacconist in Chester. An oasis for the Havana cigar smoker with a huge walk in humidor and wonderful cigar sampling lounge. Our whisky room has also been very popular and our range will be rounded off over the next few weeks with even more fabulous Robert Graham single malt whiskies and more Cuban rum.
We welcomed Steve Johnstone to the Team as the new Managing Director of Robert Graham Ltd and it's great to see him settle into his role at the Company. We expect to expand Robert Graham during 2015 with more whisky and cigar shops.
Turmeaus Norfolk will finally open its doors late January after numerous delays out of our control but it will be well worth the wait! I'm looking forward to welcoming our Norfolk clients to our beautiful premises which will feature an unrivalled range of Cuban and New World cigars as well as the Launch of Orchant Seleccion Oliva Cigars in the new Oliva cigar sampling lounge. My thanks to C.Gars Norfolk Team for all their hard work this year. Great work on the Turmeaus pipe website too!
I spent the last week having a brilliant time working with Karyn and Natasha at La Casa del Habano – Chester together with the Turmeaus Team (Calum, Rosie, Karen and Annie) The shop was so busy it was like a moving walkway! We held open tasting evenings for three nights till 11pm where clients could pre book or just walk in, pay a tenner for three drams of single malt whisky or Cuban rum and a great Havana cigar. Needless to say the sampling lounge was crammed full to capacity non-stop. Fabulous crowd in Chester and we plan many more whisky, rum and cigar tastings in 2015.
Whilst up North I popped into our newly refurbished and re-imaged Turmeaus Tobacconist shops (cigars, pipes and whisky) which are looking better than ever but the best is yet to come! In 2015 we plan to open an additional megastore in Liverpool. In fact the architects are already working on the project which I believe will be the largest specialist tobacconist in Europe. More details to follow!
Turmeaus in Mayfair may be a small cigar shop but it has a HUGE range 🙂 and of course customers can sample in store. Well done to Daniel for making this our best year so far at our lovely Mayfair cigar shop.
C.Gars auctions went from strength to strength with 3 auctions this year and record prices being achieved particularly on pre embargo cigars. If the embargo ends it will be interesting to see if 'Embargo Period' Havanas acquire additional cache and value. Our next auction will be held online on the 3rd of February and the catalogue is almost full already. We will also be holding further auctions at Boisdale later in 2015 due the massive popularity of our Boisdale auction events.
The big news last week was the start of the end of the Cuban Embargo by the USA of course. I was interviewed by multiple newspapers and suitably misquoted! Thanks for all the 100's of emails from clients asking my opinion of the ramifications but in truth we don't really know what the effects will be at this very early stage. I believe any change in the laws still have to be passed by Congress. It would be lovely to supply Havanas to the USA but at this stage there is no change of any substance that I am aware of. It has to be good for the Cuban People, I certainly hope it will be as it seems the Embargo has just punished 'the man in the street' for many years. It will certainly be interesting to see how this affects the industry. My advice for now? – keep your humidors full 🙂
New releases from Havana were thin on the ground till the end of the year when they all came at the same time! (bit like waiting for a bus in London!)

The Cohiba Robusto Supremo Limited edition 2014 is an outrageously great cigar and fast becoming one of my favourite LE's of all time. Volumes of full favoured smoke due to the huge ring gauge, complex and full bodied but well balanced. Sweet as sugar. If its smoking this well now I can only imagine how well it will age.

The Por Larranaga Picadores is a delightful addition to the PL range. Very light in strength and medium in flavour this robusto is the perfect day time Havana. Light wrapper, perfect construction and super popular since launch.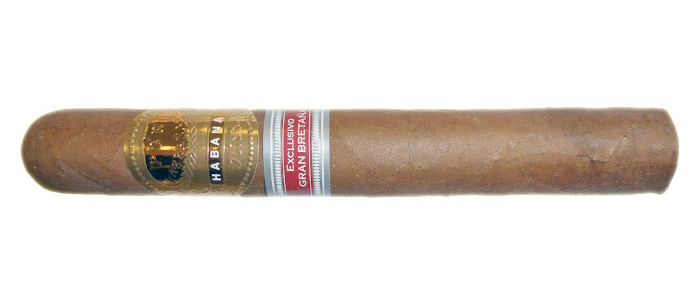 The Por Larranaga Sobresalientes UK Exclusive Regional Edition is another winner for our incredible English Market Selection range. A large format medium strength Havana with a colorado maduro wrapper crafted to perfection. The fastest selling regional Edition I can remember in a long time.
So I'm looking forward to kicking back over the holidays with some delicious Dancing Stag Bunnahabhain 25 year old single malt whisky just released by Robert Graham Ltd and a cabinet of Davidoff Chateau Mouton Rothschild that I stashed away since the 1980's.
Finally my thanks to the London C.Gars Team headed up by my G.M. Michelle and her assistants Eliska and Sandra (and loads of the wonderful C.Gars warehouse girls!) I have no idea how you coped with the massive volume of mail orders over the Xmas season. At times we had so many post bags we couldn't see the door!!! Clearly there are a lot of happy C.Gars clients… Just look at the reviews!!!
Have a smokey Christmas and a very happy new year
Peaceful puffing
Mitchell