Life is never dull as the owner of the largest specialist cigar merchant in the UK! With shops across the UK and the most successful (and first ever) cigar website, www.cgarsltd.co.uk, in the UK my business is constantly changing and developing.
We are currently busy developing a new Havana cigar shop and sampling lounge in Chester and another one in Norfolk as well as retrofitting our two shops in Liverpool to expand the great range of cigars and whisky we offer our clients.
For those who don't know, C.Gars Ltd was established on the internet back in 1997 and acquired Turmeaus Tobacconist established 1817 and Robert Graham Ltd established 1874. From humble beginnings (just me and co – director Laura!) we now operate in 10 locations, 24 hours a day – everyday of the year and our Team numbers almost 50 highly trained personnel
We have the largest range and stocks in the UK and the fastest delivery. Our entire range is available in singles as well as full boxes so it's fun for clients to mix and match and try out new cigars. We also guarantee the best prices in the UK. I like to think of C.Gars Ltd as the Amazon.com of the cigar industry!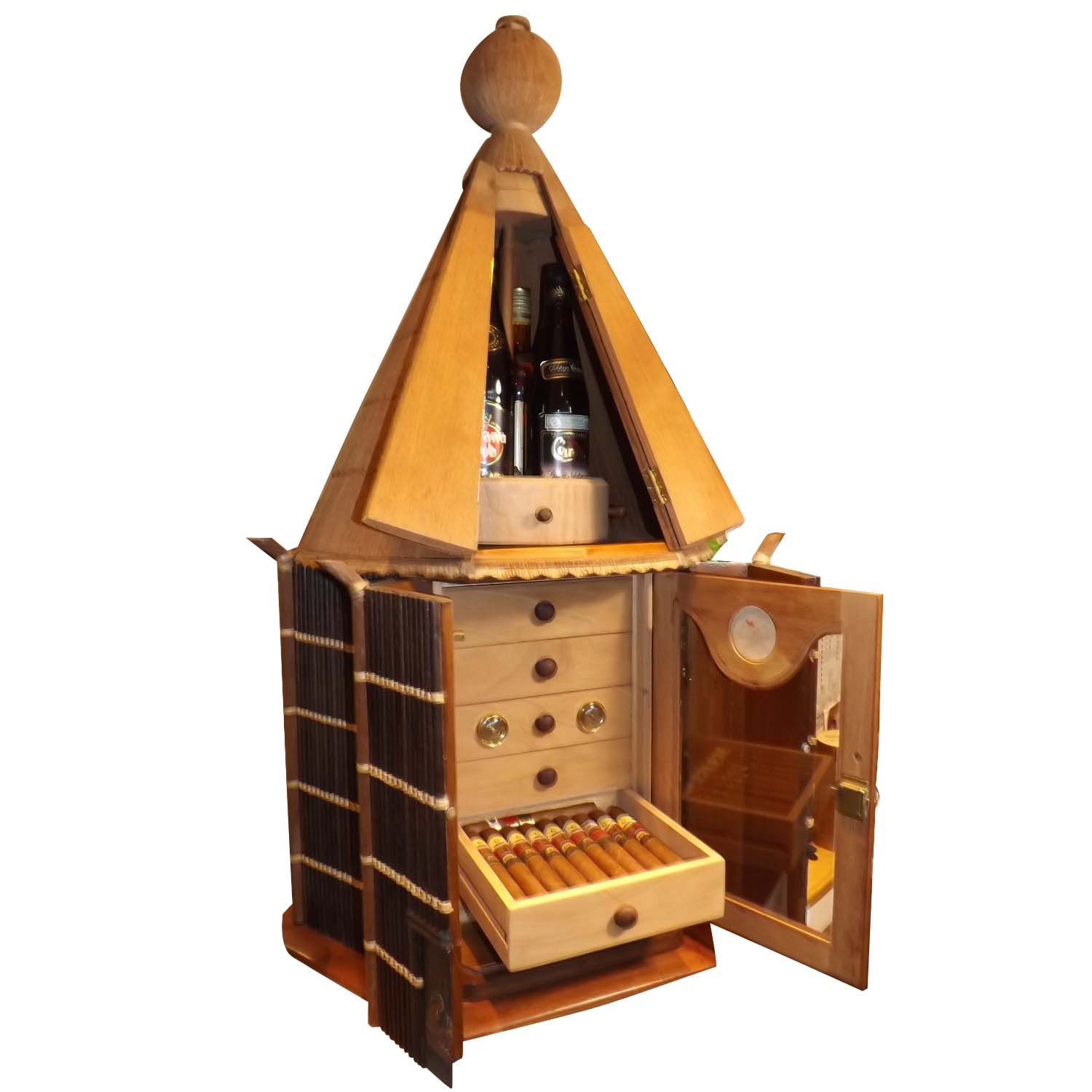 Our cigar auctions go from strength to strength and in addition to the fabulous if not outrageous event Ranald and I put together with the Spectator in December we have also been running substantial Spring and Summer online auctions which have been incredibly popular and successful.
C.Gars is in fact the only auction house in the world to run regular vintage cigar auctions and both our buyers and sellers are from all over the world. We always have a wide variety of vintage Cuban Davidoff and Dunhill, Pre embargo, limited edition, aged and mature cigars on offer and no doubt some bargains can be had on this excellent and transparent sales forum. Visit it here: www.onlinecigarauctions.co.uk
My role in the business has changed over the years and now I'm responsible for retail strategy, client liaison and new product development. That basically means I have to meet a lot of people and test out a lot of cigars… could be worse!
It's been a busy old week with some serious herfing with chums including my partner Ron from Robert Graham Ltd, Gennaro from Tabacalera del Oriente (who make my Inka – Secret Blend cigars) and my smoking buddy Ashwan (aka the sheriff of Nottingham!) kicking off with lunch outside at Francos and herfing our way through some Montecristo Gran Reserva then over the road to say hi to Edward and Eddie at the fabulous Davidoff of London cigar store.
Next stop was to say hi to Robert Emery at the incredible Dunhill shop at 1A St James's street and then off for a dinner herf at The Sahakian cigar lounge in the Bulgari hotel (Mortlach and Cohiba Behike 56's). As if that wasn't enough, we then headed back to my smoking deck for a post herf 🙂 and whammed our way through some Cohiba 1966 and a nightcap or two of Dancing Stag Strathmill till the wee small hours.
We picked a great day for all of that serious herfing as the weather was quite glorious in London. Fortunately Tuesdays weather wasn't too shabby either as I set off on a 2 ½ hour drive to our Norfolk offices with the roof off. It was great to meet up with the C.Gars – Norfolk Team (Laura, James, Michael and Liam) and plan out my smoking shop that is already under construction adjoining our offices and warehouse at the lovely Hall Farm location.
The new Norfolk retail showroom will feature the largest range of pipe tobaccos in the UK at the best prices in the UK! It will also have a walk in humidor with a fabulous range of premium cigars and a sampling lounge. More details to follow 🙂
The cigars of merit that I am currently enjoying and recommending include:
Partagas Gran Reserva: A double corona measuring in at 7 5/8" length and 49 ring gauge. Made with tobacco from the highly rated 2007 harvest. This limited edition of 5000 cabinets of 15 beautifully crafted cigars are not only a splendid cigar to smoke but also likely to become a most desirable cigar investment that will appreciate in value much like previous limited edition 'Gran Reserva' £975
Romeo y Julieta Reserva: A churchill measuring 7" length and 47 ring gauge and presented in 5000 limited edition cabinets of 20 cigars. An iconic cigar using the best tobacco harvested in 2008. £703
La Flor de Cano Gran Cano: One of the finest Havana cigars, delicately balanced, light to medium strength and sweet flavour characteristic, this cigar is exclusive to the UK market with only 5000 boxes of 10 cigars made. £159
Bolivar Belicosos Finos: One of my all-time favourites but now better than ever as we have just released our 2007 vintage boxes. At 5 1/2" length and 52 ring gauge this cigar is sweetness and spice throughout with a mouth-watering dark and oily wrapper. Presented in dress boxes of 25 cigars. £359
Inka – Secret Blend Bombaso: Well I had to include this one in as I created the brand! This brand is in fact our best-selling 'New World' cigar range.  100% made by hand from the finest long filler Peruvian tobacco, this cigar is 'the bomb', an explosion of sweet flavours on the palate and measuring in at 4" length and 60 ring gauge. £68.99 for a box of 10 and exclusive to C.Gars Ltd.
I like to advise clients to 'smoke less but smoke the best'. Your cigar experience should always be the finest. Punctuating a celebration or quiet moments of relaxation. On your own or with friends, nothing will better the joy of a fine cigar.
Have a smokey holiday weekend,
Peaceful puffing,
Mitchell