… Well, easiest if I begin at the end I think and that was today with an amazing gig by my friend Michael Lington at the Dean Street Jazz Club that I have been going to for the last 20+ years. The pizza is so-so, the seats are for the trash but the acoustics are bloody good. It made me realise how incredibly comfortable Puffin' Rooms is by comparison!
Michael is not only an accomplished musician but also a cigar aficionado whom I have had the pleasure of herfing with in London and Los Angeles for many years. If he's playing and I'm near… I'm there. Amazing afternoon TY ML.
Last week saw our first cigar auction of the year with 147 overseas Lots being knocked down on the auction website. Given the strength of Sterling I though prices were surprisingly firm. Our Spring auction features over 350 Lots of aged, mature, pre embargo, Davidoff, Dunhill, Limited Edition and other rare and interesting Havana cigars. Catalogue will be available from the 10th March.
Karyn and I are just back from a few weeks in Florida and the Caribbean. Plenty of R&R as well as a few cigar related stops on the way 🙂 These included a herf with my business partner Ron in Los Olas, a stop at the lovely LCDH Gran Cayman and a smoke with my good friend and Habanos man of the year Valerio Cornale (I think we worked out that we have known each other from the early days of the Habanos Festivals around 20 years ago!) and a stop at the lovely LCDH St Martin and a smoke with the equally lovely Carole. It was heart breaking to see the devastation from the hurricanes to put it mildly.
I also managed to sneak in a herf on St Thomas with my friend Paul P who took a seaplane over from St Croix to meet up. We found a nice pizza restaurant on the island with an outside terrace where we merrily lit up some rather tasty Epi 2's. Almost at the end of our smokes an Environmental Enforcement Officer zoomed up in her vehicle advising us that we would be fined $1000 for smoking cigars!!! Absolutely bizarre if not surreal and certainly very funny. We made a hasty escape to the nearest bar…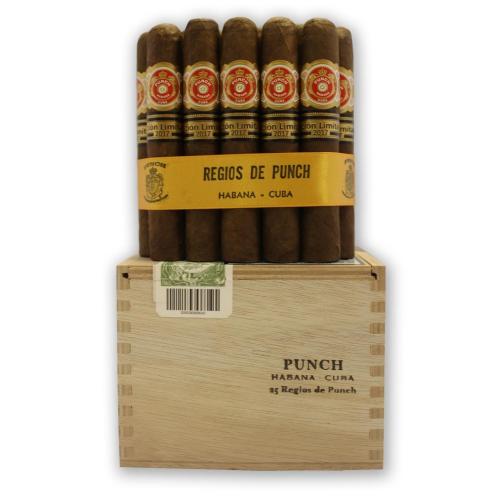 New arrivals last week include the Hoyo Epicure No. 2 Reserva, Quai D'Orsay No. 50, Punch Regios de Punch Limited Edition (very nice indeed) and a small resupply of Cohiba Talisman, Romeo Gran Reserva, Trinidad La Trova and Hoyo Maravillas… well that was a great week! 🙂
This week I'm zooming off to Havana for the annual Festival del Habanos which will no doubt be featuring some incredible cigar that we will never know when they will be released (still waiting for last year's H. Upmann Sir Winston Gran Reserva!) Hey ho… anything to get out of the cold for a few days. Should be quite civilised as I'm staying in the rather swanky Manzana hotel again, which really does knock spots off everything else in Cuba.
When I get back it's off to Turmeaus up North and back to Puffin' Rooms. I can't wait. This exciting expansion started around 6 months ago and Puffin' Rooms is more or less packed out now 7 nights a week. The best in live jazz and blues, incredible food menu, 200 single malt whiskies by the dram, cocktails, wine, rum and cognac… all ably served by the best team in the business lead by our wonderful G.M Mariane who together with her lovely colleagues, guarantee the best service in town.
And finally a hearty mazal tov to my nephew and niece Gaby and Verity on the birth of their baby (No. 3) on Saturday… great excuse for a good cigar or two I reckon. So I'm off for a wee dram of Stalla Dhu to celebrate with a H. Upmann No. 2 Reserva. Perfect 🙂
Next report from Havana :-)… adios.
Peaceful puffing,
Mitchell