Well overdue! But I can confirm that we finally opened the doors to Turmeaus Norfolk with a delightful opening event on Tuesday evening.
Our guest of honour was Brian Shapiro from Oliva Cigars who very kindly provided some delicious Orchant Seleccion Oliva and Serie V cigars for sampling purposes.
Radio Norfolk and the two local newspapers interviewed me about the new shop and it was great to hear almost immediately after the radio interview from new potential customers in Norfolk who seemed very pleased that there is now a specialist tobacconist in the county. (listen to the interview here)
Our sampling lounge and showroom area were crammed to capacity and we managed to set the smoke detector off twice(!) note to self: change to heat detector!
The walk in humidor is now crammed with premium New World and Havana cigars and Laura, James and their Norfolk team look forward to welcoming both old and new clients. It was a pleasure to welcome a representative of the Norfolk Pipe Club who seemed very impressed with our range of pipes and tobaccos 🙂
The cigars were accompanied by canapés, Cuba Libre cocktails and 10 year old Cubay rum our friend Luke from Chester made an incredibly long journey over to provide some late night music and a wonderful opening event was enjoyed by all.
As part of the opening celebrations we are offering a very specially priced Cain Serie F Perfecto to all of our clients for a very limited time whilst stocks last. Great value for a rather special smoke.
The Orchant Seleccion range of Oliva cigars has been our fastest selling New World release this year and there seems to be no end of smokers converting to these fine handmade Nicaraguan cigars.
Orchant Seleccion by Oliva Shorty
Orchant Seleccion by Oliva Chubby
Orchant Seleccion by Oliva Skinny
Perfect sizes – perfect blend!
Full flavour and medium strength they appeal to the experienced smoker as well as the novice. Constructed perfectly to give a cool easy draw and a delightful aroma. Priced exceptionally competitively and exclusive to C.Gars, Turmeaus and Robert Graham shops.
If you want to do an interesting taste test comparison try the Orchant Seleccion Regius Robusto fuller in strength than the Oliva with an earthy and spicy flavour character that my clients enjoy immensely.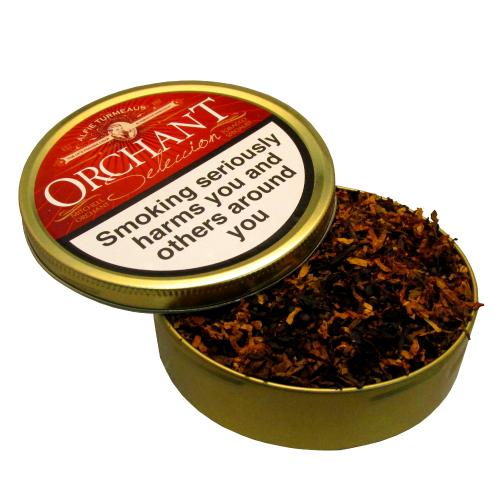 We created our own range of pipe tobaccos which have proved to be extremely popular. Available by the tin as well as loose. My favourite is the Orchant blend of course 🙂 I'm amazed how fast our pipe tobacco sales continue to grow. I remember when I started in the business just about everyone said to me 'stick to cigars as pipes and pipe tobacco was a doomed to death trade' well I didn't and they were very wrong!
Not trying to wish the year away but can't wait for the Hunters & Frankau 225th anniversary Ramon Allones which will be the UK regional edition. Available after the launch party on the 19th of June in cabinets of 25 cigars and the very special (and rather breath taking) presentation cabinets containing 4 cabinets of 25 cigars (limited edition of 225 cabinets) more details to follow…
Next week I am heading back up North to Turmeaus in Liverpool and Chester (as well as La Casa del Habano in Chester of course) and doing a little more work on 'The Albany' Turmeaus development. A little sneak preview of the architects visual of one of the walk in humidors is below 🙂
Our Chester and Liverpool Turmeaus shops now have a massive range of single malt whisky and Cuban rum. All regions covered and everything interesting and unusual from £30 – £2000 bottle. We have also just received Robert Graham Ltd independent bottlings to complete the range.
I'll be kicking back this weekend with some Dalmore Cigar Malt perfect with my baggie of smokes which this weekend includes:
Orchant Seleccion by Oliva Shorty
Have a smokey weekend.
Peaceful puffing
Mitchell
P.S Don't forget to come visit the new Turmeaus Norfolk Cigar and Pipe Shop in Rollesby!