I had a bit of a laugh this week clearing out some old archive boxes as you can see from the photo of me from around ¼ of a century ago when I first started selling cigars through the convenience stores at my petrol stations.
Found some eye opening old price lists for 'Mitchell's Cigar Company'  Ouch! prices have really gone up over the years! Ranges have changed but my marketing was pretty cool for a novice in the cigar trade 🙂
I think I changed the humidor business in the UK as much as the cigar business; I piled it all very high and sold it very cheap! Some 25 years later, I'm still doing the same except the business sells multi millions of Pounds worth of cigars, humidors and accessories now. I can't believe how much the range has expanded over the years with some 8000 sku's available online and helpful sales advisors working 24/7 – every day of the year. 8 shops in 5 locations and 2 warehouses (not counting our friends at Robert Graham Ltd in another 5 locations!), times have changed 🙂
It was great to get back into retail some years ago having gained vast experience in the C-store business and cigars and whisky are so much more fun! My project at The Albany in Liverpool will be the best retail development I have ever worked on and its steadily coming together with a planned opening after the Summer.
I visited Turmeaus – Liverpool this week as well as The Albany and as ever our two little shops were crammed with customers. I dare say all the regulars will be happy to have an all singing and dancing Turmeaus offering to enjoy. As well as regular tasting events in the sampling lounge, this new Turmeaus will feature what I believe will be the largest walk in humidor in the UK with the most extensive range of Havana and New World cigars. There will also be a whisky, spirits and tobacco room and a whisky & rum sampling bar.
I also popped in to the rather sexy Turmeaus – Knutsford where my assistant Andrew has completed the lovely wine room. He has a range of some 1000 bottles of all sorts of wine and champagne, from a tenner to a grand a bottle! Lovely 🙂
Herfed a Cohiba 1966 with my colleague Roy in the sampling lounge and chatted to Andrew's assistant Liz. Liz tells me the shop is getting busier by the day with loads of cigar smokers from Knutsford and nearby Manchester now enjoying the sampling lounge and the fab range in the walk in humidor. We feature Havanas of course but also have a great range of Fuente, Alec Bradley, Inka- Secret Blend, Davidoff and many other premium New World cigars.
Final stop was at our beautiful La Casa del Habano – Chester where Roy and I sampled Partagas Salomones (La Casa exclusive)  which are outrageous smokes. Don't be put off by the size, these cigars are remarkably smooth, full flavoured and medium strength. The draw and burn were perfect. These cigars are now on  my daily rotation.
Next week I'll be herfing at Turmeaus – Norfolk as we host another whisky and cigar tasting event. If you haven't booked, we have three spaces available for what promises to be an excellent event as ever.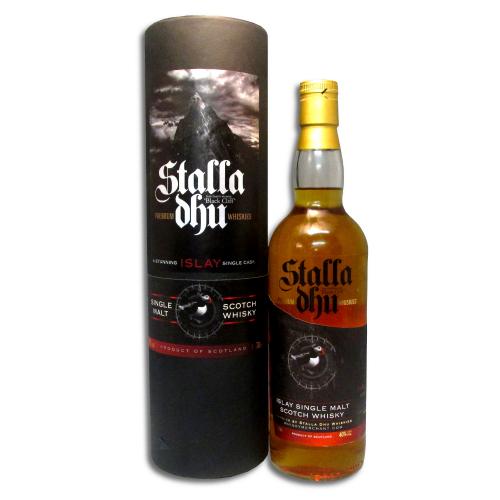 Our house brand single malt whisky, Stalla Dhu, is so popular we can't keep it on the shelves and my shop managers keep screaming at me that they have sold out! Fear not! I have another 1000 bottles on order and due to arrive in the next few days so all of our shops will have this amazing value Scotch available again. It's perfect with a good cigar.
Our whisky buyers are having a lot of fun rounding off the range and we have plenty of old and rare stuff as well as just about everything else you can dream of. I see we have just released a few bottles of Speymalt Macallan 1974 and 1967, #yum.
New range of Vegueros are now available online and are a pretty decent smoke. Very different from the original range, worth a shot.
With thanks for our friends at Hunters & Frankau, I have selected a case of Bolivar Royal Coronas – Orchant Seleccion to celebrate the Queens 90th birthday. These cigars come with exceptional dark and oily wrapper leaf and are a splendid smoking experience. Read more about my Orchant Seleccion Havanas on this link.
I'm kicking back for the long weekend with  baggie crammmmed full of:
Bolivar Royal Coronas – Orchant Seleccion (whilst they are available!)
Partagas Salomones (big enough for a big mouth like me!)
Orchant Seleccion by Oliva Chubby (a bit like me!)
Inka – Secret Blend Bombaso Azul (I love my Peruvian blend)
Davidoff Winston Churchill Commander Toro (because I am the Commander!)
And I will be pairing them up with a bottle of Robert Graham Auchroisk my kinda bank hol weekend 🙂
Have a smokey weekend,
Peaceful puffing,
Mitchell