We have received a limited number of three new releases from the top of the line Johnnie Walker range. We don't keep the limited edition JWs in stock very long, they are usually snatched up quite quickly. There's no doubt that Johnnie Walker is one of the most popular whisky brands in the world, it's no surprise that their limited-edition bottlings generate a loyal following!
Johnnie Walker Blue Label is inspired by Alexander Walker's 1867 Old Highland Whisky. The range is created to showcas
e what quality cask selection can really do. Blue is crafted using some of the rarest and exceptional casks from Speyside and the Highlands.
The three we have received in stock are limited edition versions of the Blue Label. They include:
Blue Label Legendary 8 Edition – "a smooth, mellow Scotch made using some of our rarest whiskies from across the untamed fields of Scotland, including exceptionally rare whiskies from 'ghost' distilleries. Each whisky is hand selected from eight legendary distilleries – featured on the bottle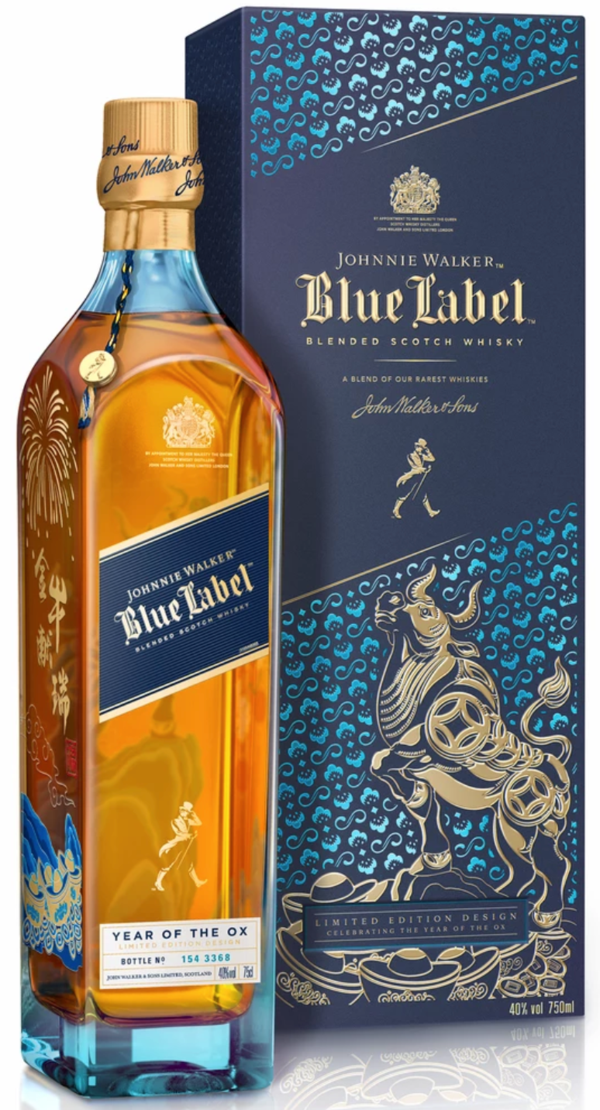 and pack – that existed when John Walker made his first steps embarking on our journey that began 200 years ago."
Blue Label Year of the Ox – The liquid inside is your beloved blue label whisky, but it is the limited-edition design that makes this special. Created to celebrate this Chinese New Year, to usher in prosperity and growth. Intricately designed by award winning artist Shirley Gong. Caramel and hazelnuts course through dark chocolate.
Blue Label 200th Anniversary – As the name suggests, this limited-edition bottle design is to celebrate Johnnie Walker's 200 year journey "from Scotland to the four corners of the world"! Same beloved liquid.
Grab one of these limited edition bottlings before they are sold out!
Slainte,
Anthony