Happy Luna year and it has been for us as we were taken somewhat by surprise by the release of the Romeo Maravilla Year of the Rat cigars. Popular with our customers in the UK, Far East and throughout the world and in fact o
ur fastest selling new cigar so far this year. Presented in the most magnificent red boxes with (lucky) 8 beautifully hand crafted cigars measuring in at a hefty 6 1/8" length and 55 ring gauge. These medium strength and medium – full flavour cigars are fast becoming a collectors item.
The Trinidad Topes and Media Luna have also soared in popularity and it's proven impossible to satisfy demand. I love Trinidad as a brand and can't think of a size in the range that I don't enjoy but the Topes has now surpassed my previous favourite Vigia. It's a little more gentle in terms of strength and better balanced in terms of flavour. So far, the construction of all samples I have tried has been flawless.
I've been zooming round our Turmeaus specialist cigar and whisky shops over the last few weeks and can't believe how busy they are for a January. I think the Brexit feel good factor has much to do with it or possibly the fact that we finally have some political normality and stability that people are finally just getting on with normal lives and enjoying themselves a little more.
Puffin Rooms echoes that sentiment with record breaking figures this month as this venue just gets more and more popular (be sure to book as its often jam packed and you can't get in). Such an amazing venue with the best of live music 7 nights a week, 200 whiskies by the dram and the most incredible signature cocktails and tapas menu from Chef Chris German. And if that's not enough, you can always sample a good cigar at the Late Hour – Turmeaus cigar shop next door till 1 a.m. and select any cigars you like by the box to take away from our vast range.
We're still waiting for the long overdue release of the 2018 UK regional edition La Gloria Cubana Britanicas Extra but hopeful it will make an appearance finally following the Festival in Cuba at the end of February.
Supplies of Cohiba are still patchy but we have seen limited stocks of Lanceros, Esplendidos and Siglo VI over the last few weeks though Piramides Extra are now out of stock and there is little sign of BHK's still, and the Hoyo Gran Reserva has still not been released in the UK.
I've already started listings for the March 15th vintage cigar auction and expect another interesting catalogue as we have already accepted entries of some magnificent Dunhill and Davidoff cigars as well as vintage, limited edition and mature Havana cigars.
Valentines day is coming up soon…click here for a few treats. My sales team have been doing a bit of a crazy January sale last few days of it to pick up a bargain or two. I'm heading off for a few weeks leave soon and looking forward to visiting our friends at La Casa del Habano – St Kitts. I'm well prepared with a baggie crammed full of my current favourite smokes including:
Trinidad Topes . I love these anytime cigars.
Romeo Maravillas… get them while you can.
Plasencia Alma Fuerte one of the best New World smokes I have enjoyed in a long time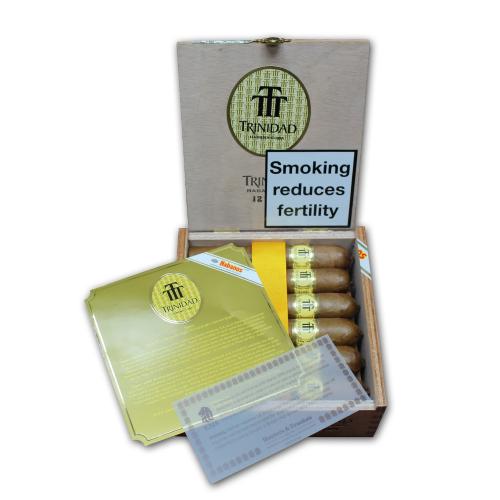 Davidoff Orchant Seleccion Lanceros. Just released another few boxes from our reserve (prices going up next month)  this is simply the finest cigar in our Orchant Seleccion range
Regius 2020 – Orchant Seleccion. Just released and smoking beautifully.
Alec Bradley – Orchant Seleccion Skinny, the sweetest blend I have ever made. Can't get enough of them!
Have a smokey week
Peaceful puffing
Mitchell