Turmeaus Norfolk opening event was something special to say the least. The event sold out within minutes and we had a rather crammed cigar shop and sampling lounge from the second the doors were opened!
Pascal Lori from Davidoff cut the ribbon on the new shop and Jim Young the COO of Davidoff kindly sent us his good wishes by video. Davidoff kindly presented me with an Avo turntable- I'll have to play 'Strangers in the night' on it in the sampling lounge!
Attendees enjoyed music by Victoria Sharp and canapes by Chef Chris both from Puffin' Rooms Liverpool.
The evening featured tastings by Tomintoul whisky, Diplomatico rum and Botanist gin. The cigar sampling included Davidoff Entreacto, Davidoff Late Hour Robusto, Camacho Barrel Aged Robusto and Avo Domaine Short Perfecto cigars by Davidoff. All were immensely enjoyed! 🙂
The Norfolk expansion has been a huge step for C.Gars Ltd, but our growth in sales meant we had to have far larger and better premises. The team has expanded as you will see from the team photo! I'm so relieved that we have completed the move as our sales growth so far this year continues to be meteoric!
It was great to see our regulars and some new faces at the opening. For those disappointed that we were sold out, don't worry, we will be holding regular tasting events every month. Updates are on the events page.
My thanks to Davidoff for all their support in our expansion. I've been selling Davidoff for the last 20 years but the last few years has seen monumental growth in popularity of this brand. I think it's down to the introduction of new blends and ranges that are of truly superior quality. I don't remember ever having a Davidoff with a construction issue!
My current favourites include:
We have exclusivity for the UK on Avo cigars made by Davidoff. Great cigars and super value for money. Don't miss the Avo Orchant Seleccion – very proud to put my name on such an excellent cigar and exciting blend.
Thanks to all of our customers that came to the opening and gave us such great feedback and thanks to Laura, James and our Turmeaus and C.Gars – Norfolk team for working so hard on this event.
In other news this week…
Havana cigar supply seems to be pretty stable currently with our importers only short of a few lines like Cohiba Lanceros, BHK 54 and 56, Coronas Especiales and Piramides Extra. More or less everything else is in stock and we have good availability of Cohiba Siglo VI in 10's and 25's (no tubes!) at the best possible prices in the UK. We even have a few boxes of BHK 52's knocking around our La Casa del Habano in Chester.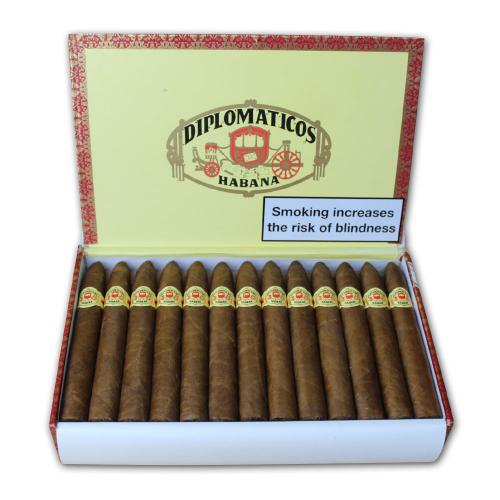 My current fave Havanas include:
Last call I fear on Monte 80th – Our stock is 2017 code but we are down to the last few boxes now.
Our Summer auction catalogue has filling up extremely fast and we may have to close it off far sooner than expected. As a result we are now planning a September sale in addition to our Winter sale. Details will be updated on the auction website.
This week we are featuring our exclusive Nicaraguan – Regius Connecticut cigars. I loved these smokes when I tested them out at the IPCPR trade show last year. If you are a fan of the regular range these won't disappoint. Similar in flavour profile but with a tasty tang to the wrapper.
Stalla Dhu 20cl bottles have new ultra-cute bottles! They are absolutely flying off the shop shelves, as are our new face-lifted Orchant Seleccion Highland Cigar Malt 20cl's… perfect gifts.
Our new whisky website is up and running, we are adding to the range all the time and guarantee best prices in the UK.
I'm heading to Puffin' Rooms in Liverpool this week to enjoy supper/cocktails and jazz as well as what promises to be an amazing Nicaraguan event at Turmeaus Late Hour Cigar Shop & Sampling Lounge.
Have a smokey week,
Peaceful puffing,
Mitchell
Department of Cigars and Social Affairs