The Spring auction (last Tuesday) yielded some pretty interesting results. Interest was very strong on Davidoff cigars, higher than expected on Limited Edition Humidors, steady on Pe Embargos and very strong on early Limited Editions.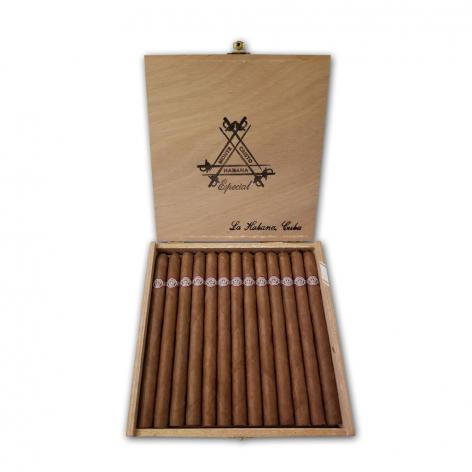 We leave all sold results online as a resource (going back to 2009) and it's interesting to see how prices and tastes have moved over the last decade.
I'm most fascinated with this box of Montecristo! Big price for an '09!!! 🙂
6 + hours of concentrating on the auction left me in need of a herf so I headed to Boisdale Belgravia on Wednesday for a delightful lunch with friends followed by Trinidad Vigia and Partagas Salomones paired up with ClanRanald Claret (on the Boisdale members wine list)  First rate lunch and excellent service as ever (and the wine wasn't too shabby either!) I then headed over to meet friends at Turmeaus Mayfair for a dram or two of Stalla Dhu Ben Nevis and another Trinidad Vigia to complete a very relaxing herfing day.
Our next sale will be in June and the catalogue is filling up fast. For any further details of our regular vintage cigar auctions check out the website or drop us an email.
Despite all of the doom and gloom headlines, clearly our UK cigar industry is resilient if completely unaffected by the current malaise and decline of the high street. Our cigar and whisky shops and Lounges have never been so busy and our weekly tasting events seem to be sold out as soon as the tickets go on sale.
I hadn't planned to be at this week's Turmeaus Liverpool tasting event, much as I love Alec Bradley cigars and Flor de Cana rum, but I heard that our business partner Gennaro, who makes Inka Secret Blend cigars for us in Peru, was in the UK so we've decided to head up to Liverpool on Tuesday. We're adding an Inka cigar to the tasting and Gennaro is going to give a talk about this best-selling range of cigars exclusive to C.Gars Ltd & Turmeaus.
Come and join me for a memorable evening. Strictly limited availability. Stay after the event for some wonderful live jazz music at Puffin' Rooms just next door (amazing menu from our chef, as well as 200 single malt whiskies by the dram, extensive wine and signature cocktails.)
We get quite a few enquiries for bespoke humidors and whilst we don't offer this service, one of my best friends does and I am happy to highly recommend Simply Bespoke London  www.simplybespoke.london. They will design and manufacture commissioned bespoke cigar humidors, wine rooms and cellars. Clients are involved at every stage of the design and crafting process, beginning with a client meeting. They listen to your requirements and design something that is not just unique, but unique to you.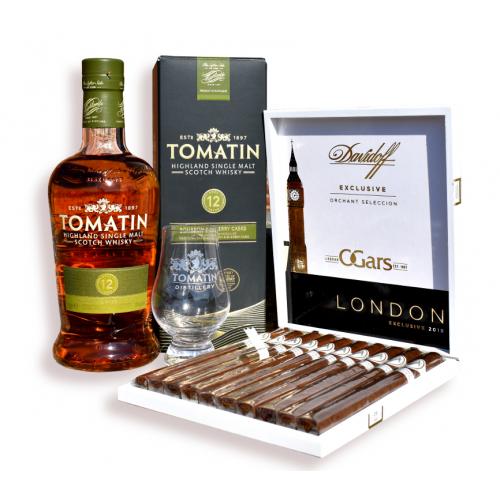 New arrivals include:
Arturo Fuente Anejo No. 77 The Shark – Can't go wrong with a Fuente!
Davidoff Orchant Seleccion and Tomatin Pairing Sampler – Perfect combo 🙂
Hoyo Epicure No. 2 Reserva – Helluva smoke!
Have a smokey week,
Peaceful puffing,
Mitchell