I'm finally back from my rather long trip to LA and happy to see I brought the good weather back with me 🙂 No dramas whilst I was away except an attempted break in at my Mayfair Turmeaus store. Unsuccessful of course as we have anti-bandit glass! So we have yet another new shop front window.
We have decided to give this ridiculously busy cigar shop a makeover in the next week or two. Should look very cool indeed. The shop has a huge range of Havanas in the walk in humidor and can squish in 5 people in the sampling room which it usually does from the minute it opens till closing time!
It was Karyn's birthday on Saturday (well… mine as well) and the weather could not have been better for some serious birthday herfing in the garden as well as in the car. And the birthday selection was… The Birthday Orchant Seleccion of course! Paired up very nicely with a Magnum of Bilecart Salmon Rose (thank you AC… helluva birthday prezzie!)
The last Bolivar Orchant Seleccion Belicosos were for my 50th birthday, they were splendid cigars and this release if anything are even better smokes. The first Bolivar Orchant Seleccion Belicosos were released in 2007 rated as the dream year for most Havanas by many including me. I followed the 55th birthday  BBF with an '07 which was sweet as sugar if not one of my all-time favourites, In the evening I went a bit crazy with a Dom Perignon and a Dunhill Don Candido No. 500. It was a very happy birthday 🙂
Ron and I enjoyed a splendid evening at The Oriental Club for  Nick Hammond's new book launch "Around The World in 80 cigars".
Hosted by our fabulous supplier, Tor imports, and attended by all the characters in the London cigar trade including Jemma Freeman (H&F), Rob Fox (JJ Fox), Eddie Sahakian (Davidoff) and Laurence Davis (Sautter), to name a few. Great to catch up with Ricardo Carioni from the Nicaraguan Embassy (we are planning a Nicaraguan month of events early next year!)
I think I took Nick on his first trip to Havana many years ago and remember it was one of the funniest times I ever had there. Thanks for the mentions in the book Nick, hope it's a great success for you. Post event herf was at The Lanesborough – Garden Room… where else? 🙂
Its auction time again (that came around fast!) and the September auction is now live and finishes on Sunday evening. We had not planned to hold a September auction but we had so many quality boxes sent in for valuations and sales advice we decided it best to hold this extra auction as well as our Winter auction in December.
It's another pretty huge sale with over 350 Lots entered by aficionados, collectors and estates. Highlights include some magnificent Dunhill and Davidoff cigars: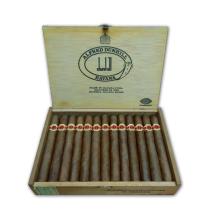 Dunhill Estupendos
Dunhill Mojitos
Dunhill Atados
Davidoff Chateau Haut Brion
Davidoff No. 1
Davidoff Dom Perignon
There are also vast amounts of regional and limited editions, aged, mature and pre-embargos that will be sold.
Catalogue can be seen on this link and bidding is all online… think of us as cBay 🙂
FAQ is on this link questions and advise by email with pleasure to my auction team auctions@cgarsltd.co.uk
We are open for viewings all week, drop us an email to make an appointment.
Great to be back in the office though I can't wait to get around the Turmeaus shops round the country though that will have to wait for another week or so. I gather the good weather has done no harm to our sales which remain at record levels. I'm thinking it must be good BBQ'ing and herfing weather 🙂
Supply of some Havanas remains patchy. El Rey del Mundo La Reina come into stock in tiny quantity and sell out fast. Siglo VI and Cohiba Piramides are in and out every few days. BHK 56 is non-existent but the odd box or two of BHK52's and 54's turn up now and again.
Checkout the new sections on my website and let me know if you like them: La Casa del Habano and the World of Davidoff.
Plenty of sampling events coming up… check them out on this link.
Have a smokey week,
Peaceful puffing,
Mitchell