End of October and the weather is still great in London 🙂 It's been a great month for car herfing (I love a good cigar and a long drive!) and I have been enjoying some of the best smokes of the year.
But the best is yet to come with the launch event of the Cohiba Talisman on the 7th of November and hopefully the release of some decent quantity of this much sought after limited edition cigar. Prices won't be confirmed until they are release but we expect them to be in the £55 – £65 per stick range.
Measuring in at a rather whopping 6 1/8" length and 54 ring gauge and exclusively being launched to the UK market we expect unprecedented demand and hope to make them available in our La Casa del Habano from the 8th November and online and in Turmeaus cigar shops from the 9th November.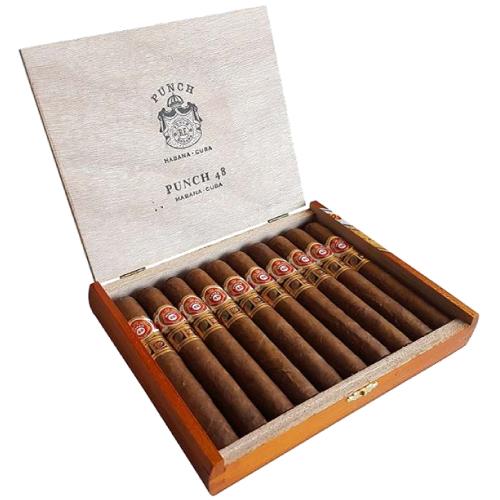 We have also received the Punch Punch 48, which is a La Casa exclusive, and if you enjoy this brand you are in for a treat. Full flavour and medium to full strength with excellent construction and first rate dark wrapper leaf.
It looks as though all the new and overdue releases from Havana are going to land in the next few weeks including the long awaited Romeo y Julieta Wide Churchill Gran Reserva, more of the Coleccion Habanos Hoyo books and the Cohiba 1966 Majestuosos 50th anniversary humidor :)… I'll try to not get over excited until I actually see them in the humidor!
Our Winter auction is coming up fast on the 5th December and we expect to be offering some 300 Lots of aged and rare Havana cigars. We have an incredible stock of limited edition humidors that will be offered as well as some of the most rare and desirable Dunhill, Davidoff and Pre Embargo Havana cigars.
Our own range of Inka Secret Blend cigars from Peru go from strength to strength and I'm adding a new vitola to the range next month that measures in at 3 ¾" length and 54 ring gauge "The Stumpy" – lol. It's taken 6 months to perfect the blend and it's 25 minutes of absolute blissful smoking experience. Handmade and long filler premium aged tobacco.
Check out this range of cigar themed aftershave; they're great value and brilliant products/perfect stocking fillers too. Oh! And add one of these to your basket on your next order they are very cool 🙂
Davidoff Late Hour range of cigars are proving to be immensely popular and for good reason, outstanding New World cigars. Avo is another brand by Davidoff that is now exclusive to C.Gars Ltd and Turmeaus cigar shops Super range, excellent quality and incredible value.
Our Turmeaus cigar and whisky shops are already stocked up to the ceiling with premium cigars and single malt whisky for the holiday season fast approaching and our guests are always assured a warm welcome to sample in our bars and sampling lounges. Puffin' Rooms in Liverpool is the perfect venue to kick back with a good single malt, splendid food and live jazz 7 nights a week. I'm looking forward to chilling out at Puffin' Rooms this Wednesday evening… come and join me for a whisky sampling, I'll be there from 6 pm until late.
Have a smokey week.
Peaceful puffing,
Mitchell