Our 4th and final auction of the year took place on Tuesday. This was an incredible sale with some of the rarest Havanas being knocked down at record proceeds. This could be partly due to the weakness of Sterling and certainly due to their scarcity.
The sale had around a 98% sell rate with around 360 Lots going under the (electronic!) hammer.  Pre embargo interest seemed a little softer than previous sales as did Davidoff prices which was a surprise. Dunhill prices edged ever higher as did good quality vintage and limited edition Havana cigars.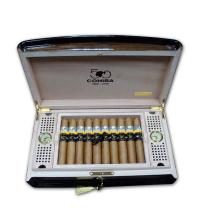 Highlights of the sale (excluding auctioneers fees) to name a few included:
Cohiba Majestuosos Humidor £6,850
Dunhill Cabinetta £11,000
Dunhill Estupendos £8,300
La Flor de Cano Diademas £6,200
La Flor de Cano Short Churchills £7.600
Cohiba Gran Reserva £5,500
Davidoff Chateau Mouton Rothschild £5,000
Romeo Clemenceaus £5,550
Diplomaticos No. 2 £3,800
Upmann Sir Winston £3,750
Thanks to all of our sellers and congratulations to all of our bidders. Our next auction will be held on March 20th 2018.
Christmas season is well and truly upon us with our London and Norfolk warehouses working flat out 24/7 packing orders for rapid delivery. In fact we have never been so busy! So thank you lovely customers for making this the most successful year ever for C.Gars Ltd.
We are planning yet another exciting expansion in 2018… more details in January 🙂
If you are stuck for Christmas gift ideas we have planet of choice! View our Christmas Gift Shop here!
New arrivals from Havana in limited availability include: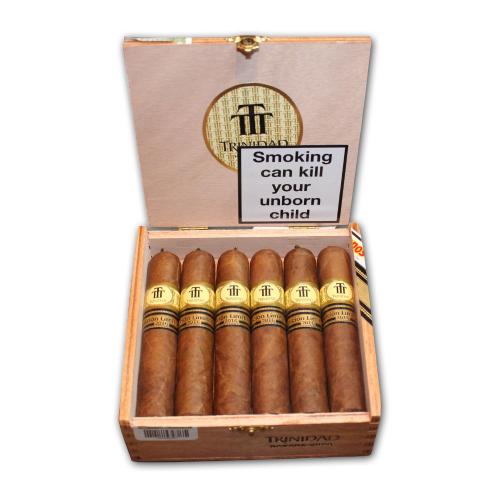 Trinidad Topes (yes we released some more!)
Romeo Gran Reserva
Hoyo Epicure Especial Jar
Just added a nice new book to add to your library/coffee table whilst smoking a fine Havana.
I'm just about done working at the C.Gars London office and Karyn and I will be heading up North to Turmeaus retail in Liverpool and Knutsford as well as La Casa del Habano in Chester from next Tuesday. We're looking forward to working at our retail shops during the day and enjoying Puffin' Rooms during the evenings 🙂 I'll be back at Turmeaus Mayfair on Christmas Eve.
Have a smokey weekend
Peaceful puffing
Mitchell