Orchant Seleccion Cuban Cigars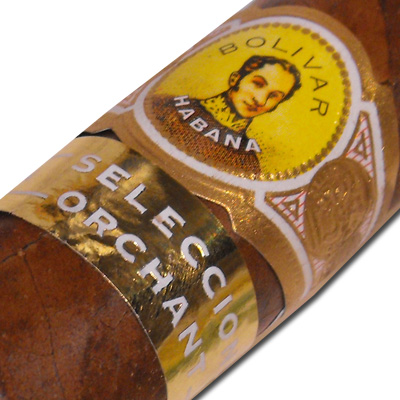 Back in 2007 I was approached by John Darnton who was at the time the Sales Director of Hunters & Frankau. He offered me the opportunity to periodically select cigars that I felt were truly the best representations of Havana cigars in terms of factory code and vintage, wrapper quality, blend integrity and condition. These cigars would then be specially banded "Orchant Seleccion".
I decided that we would select 64 boxes of the UK Regional Edition Ramon Allones Belicosos with the 2007 code as this was one of my favourite cigars and the blend was outstanding. Needless to say they all sold out within a few days of being offered to C.Gars Ltd clients.
I limited each Orchant Seleccion release to around 64 boxes as I knew it would not always be easy to select more than 2 mastercases of cigars that I would be satisfied with. It also made them desirable and exclusive.
We have rolled on since then with further annual releases and it's a privilege to work with Hunters & Frankau on this exclusive project.
The Cigars
Brand

Cigar

Vintage

Release Date

Limited to

Ramon Allones
Belicosos
2007
Jun-08
64 boxes
Ramon Allones
898
2002
Aug-08
16 Cabinets
Sancho Panza
Gigantes
1998
Feb-09
60 boxes
Bolivar
Belicosos Finos
2007
Feb-09
64 Boxes
Quai d'Orsay
Coronas
2010
Oct-10
64 boxes
Bolivar
Royal Corona
2009
Jan-11
64 boxes
El Rey del Mundo
Tainos
2001
Jan-11
64 boxes
Juan Lopez
Selection No. 2
2008
Nov-11
64 cabinets
Punch
Royal Selection No. 11
2007
Feb-12
32 Cabinets
Sancho Panza
Belicosos
2008
Mar-12
64 boxes
Juan Lopez
Selection No. 1
2008
Mar-13
64 cabinets
Bolivar
Belicosos Finos
2010
Sep-14
64 cabinets
Ramon Allones
Specially Selected
Aug-14
Oct-15
64 boxes
Bolivar
Royal Corona
Jul-14
Apr-16
64 boxes
Bolivar
Royal Corona
Mar-15
Oct-16
20 boxes
Ramon Allones
Specially Selected
Sep-15
Oct-16
20 boxes
Sancho Panza

NEW

Sanchos
1999
Jan-17
10 boxes
Ramon Allones
Specially Selected
Sep-17
Apr-17
20 boxes
So if you are looking for something that little bit special, first class construction and condition, try our Orchant Seleccion cigars, I'm sure you won't be disappointed.
Gallery