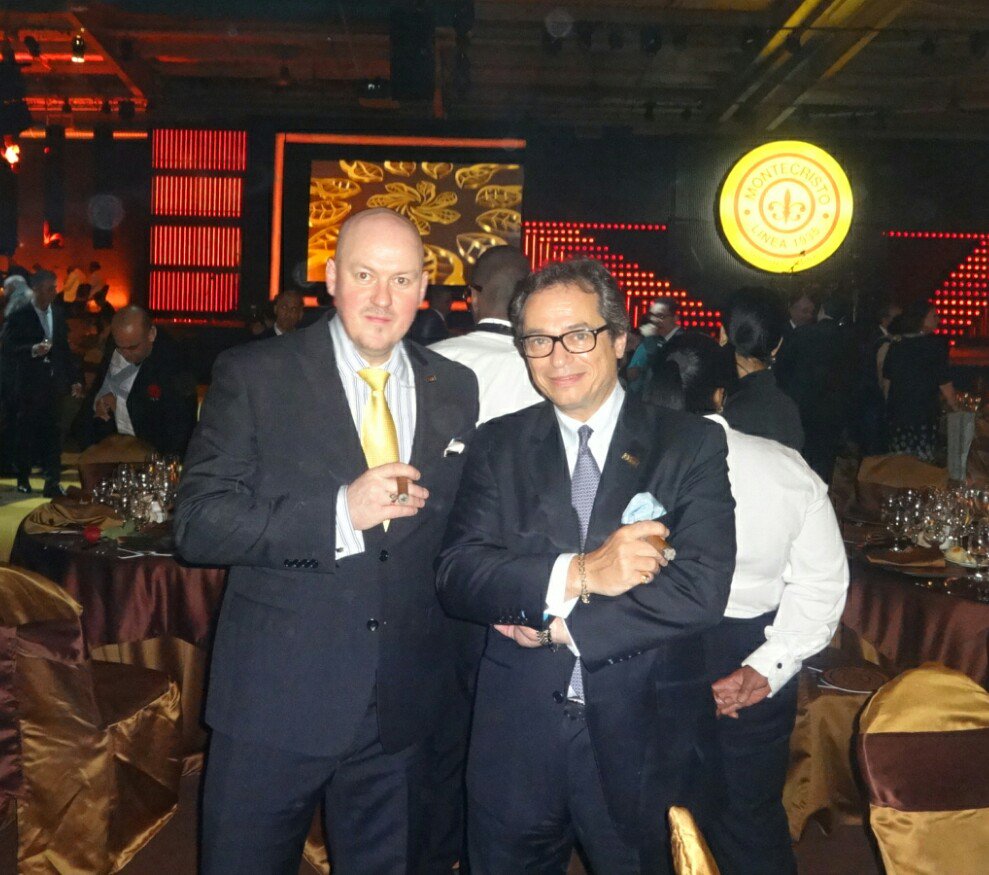 I was hoping to update my blog after my return from the Festival del Habanos but I seemed to acquire the dreaded Cuban bug/virus on the Upper Class cabin on the return journey which has knocked me out for the last 10 days so I'm a tad behind everything including my weekly blog.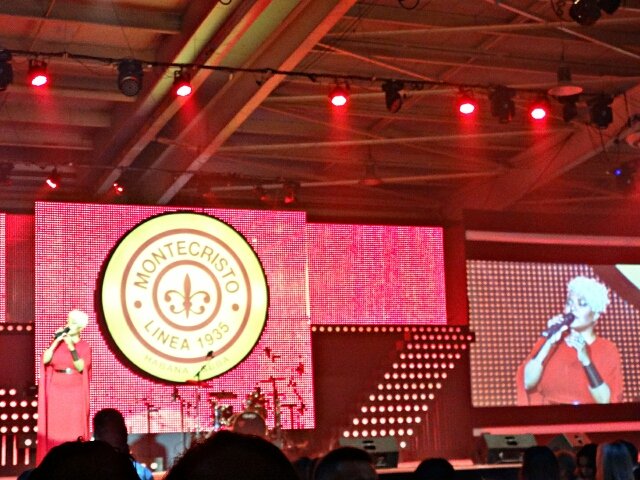 This was the 19th Festival and I reckon I have attended all but the first one. Havana has an amazing buzz around the Festival time of year and seems to be packed with a who's who of the cigar trade so it's a great opportunity for me to meet up with clients and cigar specialists from all over the world, as well as attend the trade fair and the gala dinner event.
New cigars are introduced at the festival as the norm, though it can take months or years or never till they are actually released to the trade and, by extension, our clients. This always seemed odd to me as I would have thought with such a captive audience the cigars would be released immediately after the Festival and distributors would be waiting with their order pads!
This year was no disappointment with the introduction of the re-imaged Quai d'Orsay brand, the new Montecristo Linea 1935 range and The H. Upmann Sir Winston Gran Reserva.
The Montecristo Linea 1935 cigars sport a very smart new band design as well as a foot band and will be made in the following sizes:
Leyenda: 6 1/2" length by 55 ring gauge.
Maltes: 6" length by 53 ring gauge.
Duma: 5 1/8" length by 49 ring gauge.
We were given a very lovely gift case containing one of each cigar and having smoked them all I can say, I'm very excited to get these into our shop humidors (some time in the future!). The blend was splendid, the wrappers were beautiful and the construction was perfect.
But what of the H. Upmann Gran Reserva? Well it was the star of the Festival as far as I'm concerned, a truly magnificent cigar and having had 100's of clients emailing me to ask when they will be available I'm afraid the answer is… there is no answer. Bearing in mind we are still waiting for the release of the Romeo Wide Churchill Gran Reserva from 2 years ago, so it's kinda hard to get over excited at this stage.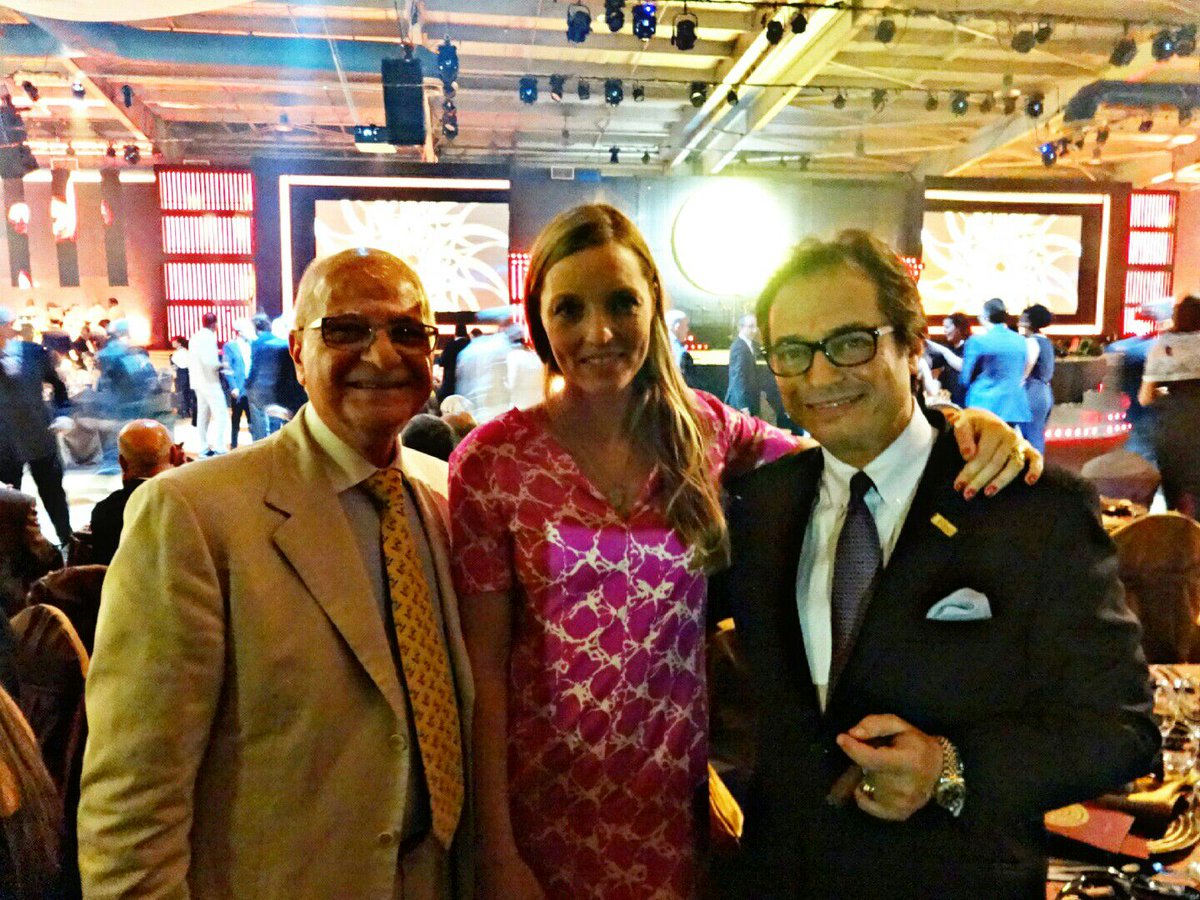 The Gala dinner event was possibly the best I have attended over the last 18 years, I had a great table which included my assistant Roy Price from C.Gars (North) on one side of me and my friend Edward Sahakian from Davidoff on the other side. Edward was nominated for and won the Habanos retailer of their year award and it was very well deserved. (Congrats Edward!) Also on our table was Jemma Freeman from H&F, Stuart Fox from JJ Fox and Laurence Davis from Sautter.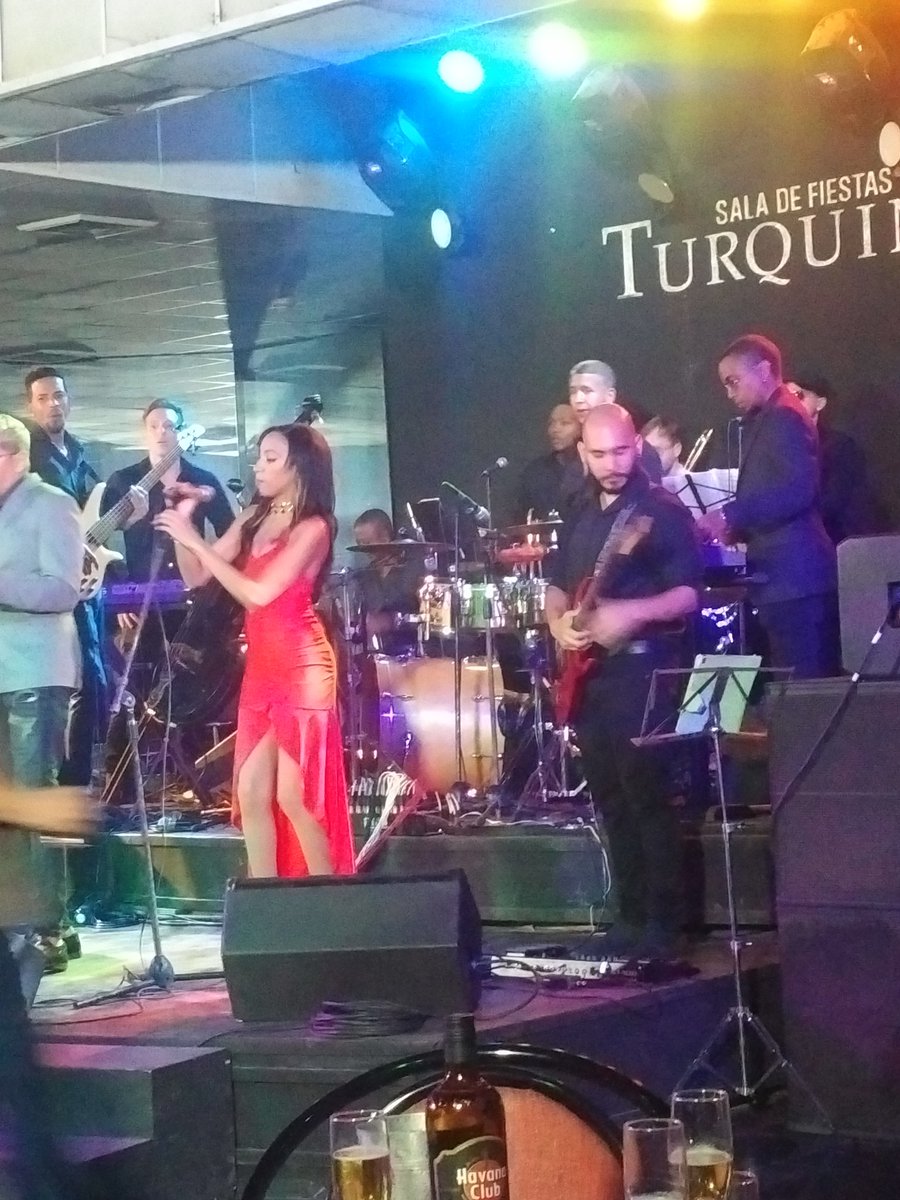 The entertainment was great (a tad too loud as ever!) and the service was brilliant. The charity auction featured some of the most beautiful humidors I have ever seen and auctioneer Gary Heathcote did a marvellous job of bringing in some 1.265 million Euros for the Cuban National Health service.
Cuba is certainly changing in some ways such as loads more tourists, quite a few decent restaurants and bars but the prices are also changing and in fact I can never remember it being more expensive. I was lucky on this trip as the weather was generally very nice so every day Roy and I met up early (before it was too hot) and went for a 10km power walk all round the back streets of Havana. Clearly Havanas roads and building are still collapsing and decrepit which is such a shame as the city is in places so beautiful and I can only hope one day will be restored to its former glory.
We took a long road trip to Las Terrazes and had a good walk around this beautiful nature reserve, on to Indian Caves, a tour round Robaina's plantation, some beautiful views at Los Jazmines and sampled some decent smokes and rum on the way. We herfed a load of Magnum 54's, which I was pleasantly surprised with as I wasn't keen on them when they first came out but they seem to be evolving steadily into a pretty tasty smoke, as well as a load of Upmann Connoisseur A which were simply delicious.
Back to the UK and I managed a few hours in the office before collapsing for a few days and watching the Budget from my bedroom which has resulted in a pretty huge 7-10% increase in tax on cigars. Stock up before prices go up as they certainly will be very soon. I thought I was getting back to normal and headed up to Turmeaus Liverpool for a couple of business meetings but had to cut a 3 day trip short by 2 days and head back home. Hey ho, another few days relaxing at home and I'm finally better. Whilst this was all going on we received the new Partagas Presidente and Cohiba Medio Siglo as well as the Cohiba Short. All proving popular and all available online and in Turmeaus specialist cigar stores.
So tomorrow I'm heading off to the USA until the end of the month. Meeting up with friends and clients in 3 states and doing a Pre Embargo cigar tasting or two at The Clayton in Chicago with my partner, Guy from the Decent Cigar Emporium (Dublin), I think even by my standards half a day in the office in a month could be a new record! I remember the days when I would routinely work around 20 hours a day in the office 6 days a week but they are fast becoming a distant memory as my Management Team generally do everything better than me and I can take life a bit easier these days.
In April we start listing Lots for our Summer Cigar Auction which is always good fun for me. I never know what's going to turn up and it's always full of surprises.
In late April we also expect to be opening phase 2 of our Liverpool development which will provide a Turmeaus cigar store and sampling lounge open till 11 pm as well as a whisky cocktail and tapas lounge and incredible whisky bar with some of the rarest single malt whiskies available by the dram, as well as the bottle. More details to follow…
Righto , I better get my case packed and fill my trusty DuPont lighter as I have a lot of fun herfing days and nights ahead for the rest of the month 🙂
Peaceful puffing,
Mitchell