This week has been a bit of a Macanudo week with the launch of Macanudo Inspirado at a rather swish C.Gars event held at The Bulgari Hotel on Monday afternoon/evening.
We tested out the three sizes of Inspirado which were all rather dee – lish, especially the robusto which we should have available next month. Until then we have the Mareva 🙂 to get you started as well as a load of other Macanudo cigars back in stock.
Copious quantities of Stalla Dhu single malt whisky (Islay and Speyside) were enjoyed with splendid canapes from the Bulgari and rather a few smokes. My kinda cigar launch!
Top cigar merchants including Edward and Eddie Sahakian from Davidoff London, Paresh Patel from the fabulous Havana House and Paul Futcher from Cigar Club joined C.Gars and friends for this lovely event.
My partner in the cigar distribution business, Guy Hancock, and I are very proud to be the exclusive distributor for all STG handmade cigars in the UK and we have also made a select range of Torano and Don Tomas cigars available this week.
My thanks to Mike and Attila from the Bulgari for taking such good care of us and my thanks to Stephan from STG for all the support with this launch.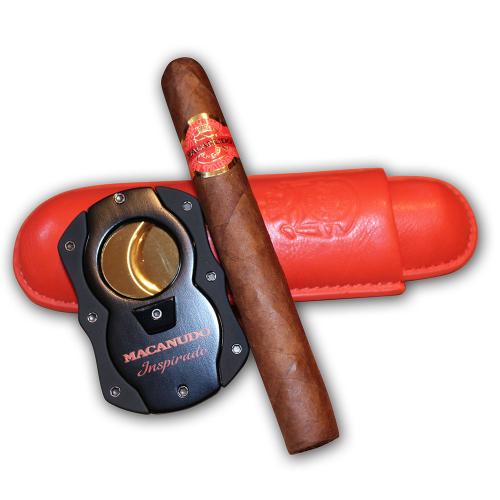 To say it's been a busy week would be an understatement! The new ranges have been flying off the shelves and I reckon the Inspirado is going to be a very successful line for us. Long filler and Handmade in Honduras, the wrapper and binder are from Honduras and the filler is a blend from Honduras, Dominican Republic and Nicaragua. Excellent combo!
Bit of a disaster for the last 48 hours as my office computer finally melted down and the hard drive died. I think it waited till my assistant Michelle went on vacation and then decided to check out!
So, I'm pretty good with computers and can work on just about anything and of course we have back-ups for back-ups for just about everything but working on my Mac laptop was just not the same and the last few weeks work were stuck on my pc.
Thanks goodness the drive is now fully recovered and I'm just about getting back to 'normal', if my business life can ever be described as normal! I think the smoke in the office killed off the PC lol.
I popped in to Turmeaus – Mayfair on Wednesday for a pre herf Monte 2 before going to see Motown the Musical with Karyn in the evening. Great show to say the least but what's with the seats at the Shaftesbury? They seem to be made for people who are very short or have no legs!… bloody uncomfortable.
Raspberry of the week goes to the idiot that called me offering 40% investment returns for some fictional share no doubt. I actually left the phone on the desk for 5 minutes whilst he babbled on with his pitch and then said could you hold on as I was just about to reply. I then put on Guantanamera at full volume down the phone. I think that was a suitable reply/punishment 🙂
I'm chilling out this weekend and looking forward to seeing my old friend Michael Lington and The Pizza Express jazz club in Soho on Sunday. I remember the old days when you could smoke at the Pizza Express Jazz Club in Park Lane! Jazz, pizza and cigars!… Perfect.
In the baggie this weekend I have…
Cohiba 1966 – Before all our stocks are gone!
Torano Exodus – Bit of Nic kick going on there.
Regius Orchant Seleccion – Well why not, I love these smokes.
Davidoff Winston Churchill Toro – A BIG smoke 🙂
.. and a pack of Inka – Secret Blend Half Coronas… Perfect car smokes.
I've grabbed a bottle of Pom as well… One of my faves 🙂
Have a smokey weekend,
Peaceful puffing,
Mitchell