A nap hand of rum cocktails for summer where and whenever that is
Maybe you are all set for a summer holiday away to begin very soon? Or perhaps you are unable to reach any far-flung beach or exotic location this year, and are waiting for at least some sunshine at home so you can to hang in the garden or outside somewhere with a drink. Whatever your circumstances, we have to make wherever you find yourselves as idyllic as possible. In this, cocktails can be a great help so here are five, rum-based favourites.
(NB: Around 30ml equals a fluid ounce. For Ginger Beer, we recommend Barrits or Fever Tree).
 Rum Mule:
 Ingredients
Preparation: Serve all ingredients straight up in a copper-mule mug, stir with a bar spoon, then top off with ice, before adding garnish of Mint leaf and lime.
 Zacapa Rum Fizz:
Ingredients
Preparation: Add Zacapa, pineapple juice, lime juice, and simple syrup to a shaker with ice, then shake well and double strain into a highball glass with fresh ice. In a separate bowl, froth coconut milk, using a frother or whisk, until airy. To finish, top the cocktail with a splash of sparkling water and coconut foam, and add garnish of pineapple slices and fronds.
Grand Mojito:
Ingredients
Preparation: Put peppermint, strawberries, sugar, and lemon into a glass and mash gently with a mortar. Then, add ice followed by Flor de Caña 18, topping up with Club Soda.
 BARÚ:
Ingredients
Preparation: Mix all the ingredients in a shaker glass, then serve in a shallow glass with ice, and decorate with garnish of pink grapefruit skin.
 Stormy Bitch: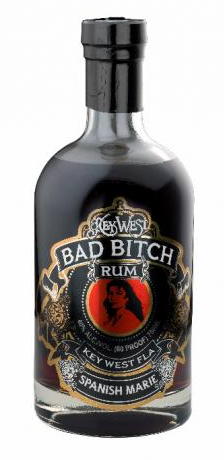 Ingredients:
Preparation: Pour the rum and ginger beer over ice into a rocks-style glass, then squeeze approximately five drops from a fresh, key-lime juice wedge over the top before adding garnish of candied Ginger slice.
Hopefully, one of these cocktails will be a favourite this summer. Or maybe you have something beyond these five that you would recommend?  Please do share with us your favourite cocktails perhaps through our social media. We always love learning about new cocktails.
Slainte,
Elijah