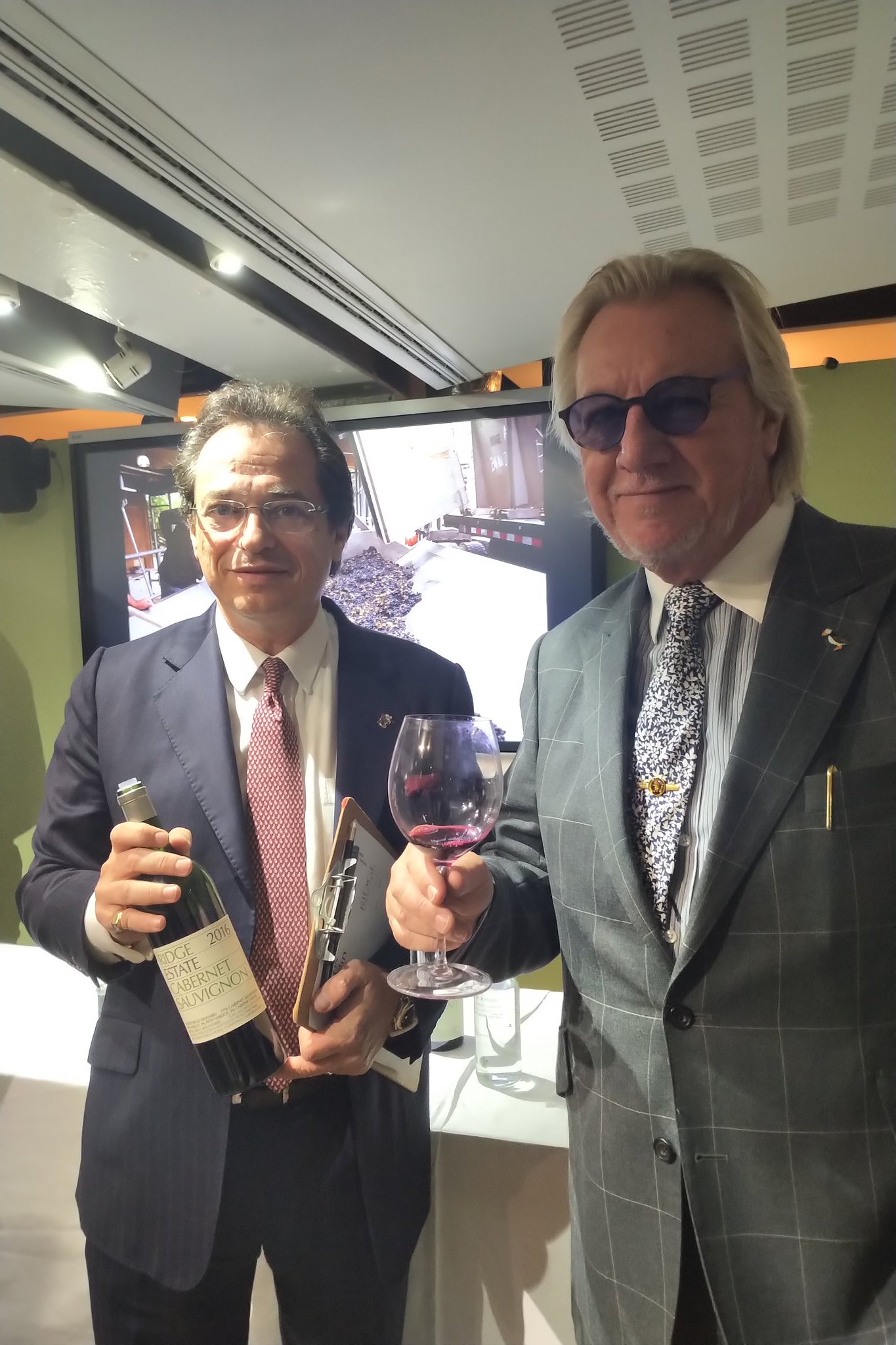 It's been a bit of a power herfing week as ever but Tuesday I was definitely on a crawl of London's best spots 🙂 The day started out with me meeting up with my business partner Ron for a wine tasting at 10 a.m. at Berry Brothers. My kind of breakfast!
Our premier jazz, tapas and cocktail lounge venue, Puffin' Rooms, has an extensive wine list which we are constantly adding to. So in the best interests of the business, I tried my best to enjoy sampling the range of wines from Ridge Vineyards. 8 wines including the rather delicious Monte Bello 2018 and Estate Cabernet 2016. Being a bit of a Bordeaux fan I have to admit I did enjoy these rather big and bold Californian wines.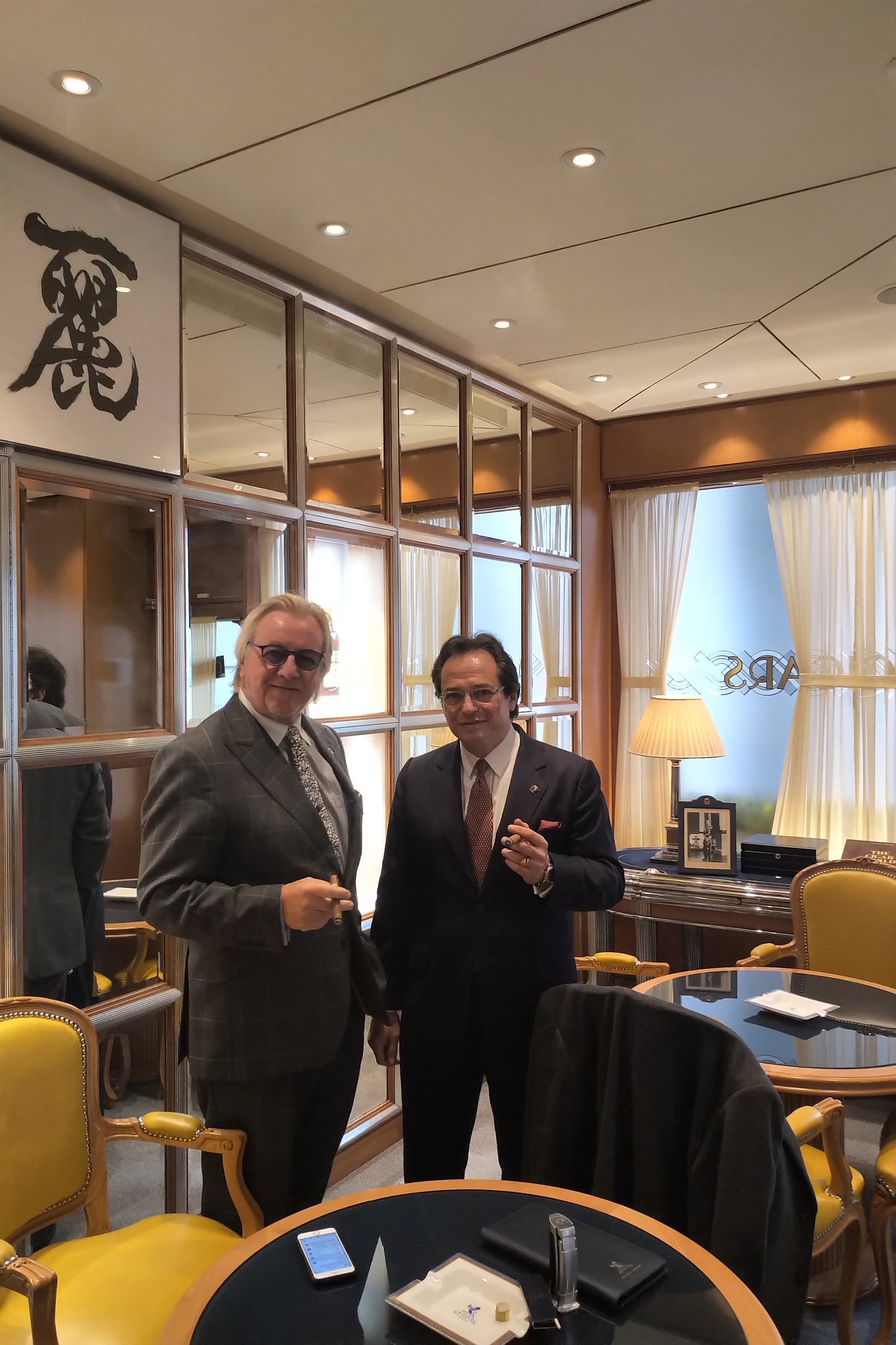 Problem was that after this liquid breakfast I fancied a smoke and it was of course pouring with rain… no problem! a few shops up the road was J.J. Fox! So we zoomed in to the humidor, selected a couple of splendid Hoyo Epicure No. 2's with light wrappers (my preference) and sampled them in the sampling lounge. By the time we had finished the rain had almost stopped and we headed further up the road to the beautiful Davidoff shop to say hello and have a mooch round the excellent humidor.
After a chat with Alberto at Davidoff, we moved on to The Ritz – London cigar shop and sampled Trinidad Reyes. Ron and I love this brand, in fact it's our favourite Cuban brand, though the smaller gauge cigars occasionally suffer from construction issues which is such a shame as the tobacco quality is truly superior, as is the blending.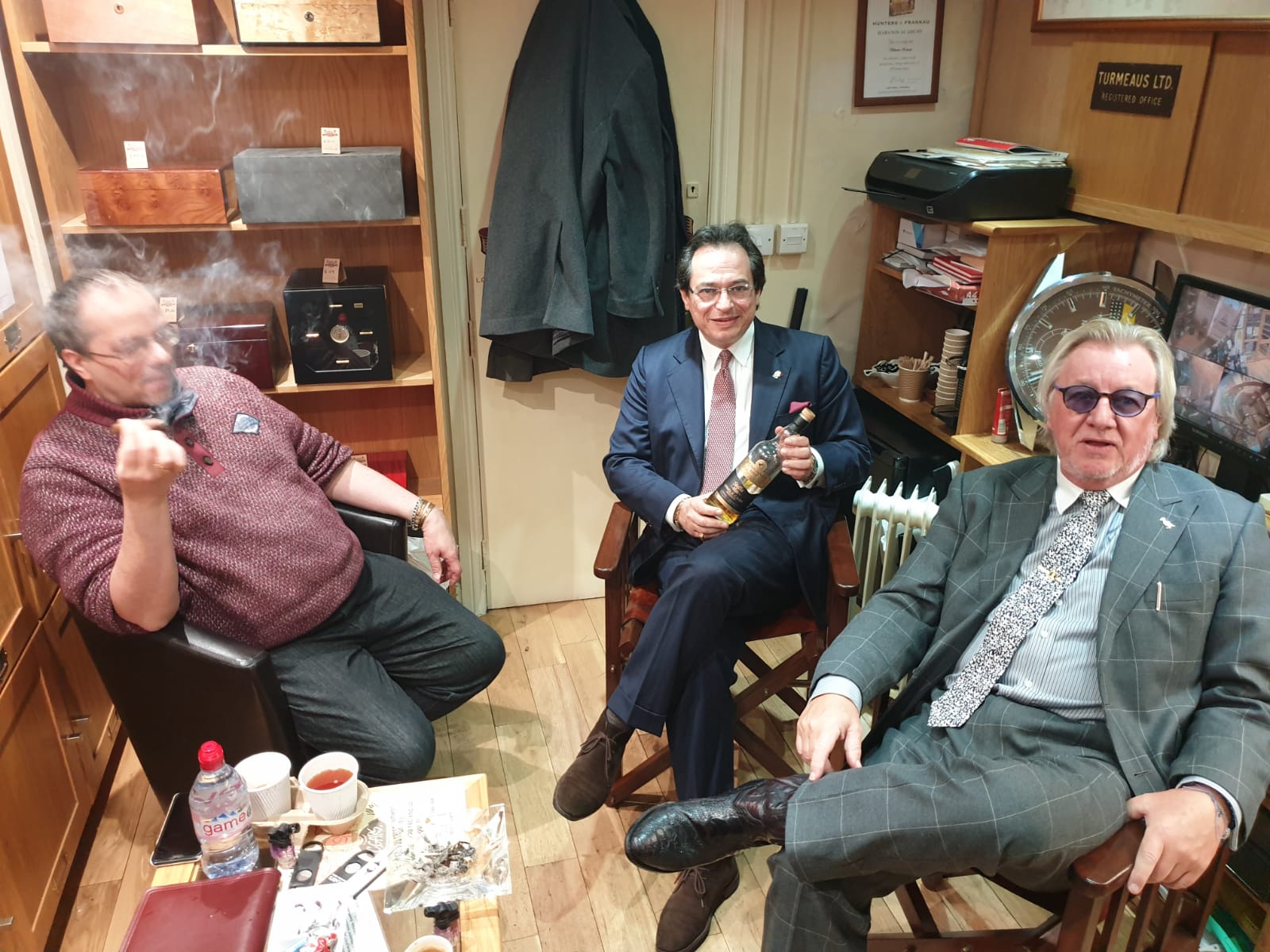 Our next move was just round the corner to Turmeaus Mayfair where our new chairs had just arrived (we now have 5 chairs in the sampling room!) obviously we had to test them out so we grabbed a couple of Davidoff Orchant Seleccion paired up with a dram (or two) of Orchant Seleccion Cigar Malt and i can confirm the new chairs worked perfectly 🙂
Over to the C.Gars office to catch up on a little work and a sampling of a Trinidad Vigia (my favourite in the range) paired up with some Ron Mulata 15 year old. Outrageously good rum and looks like great value to when you compare it say to Havana Club 15 year old.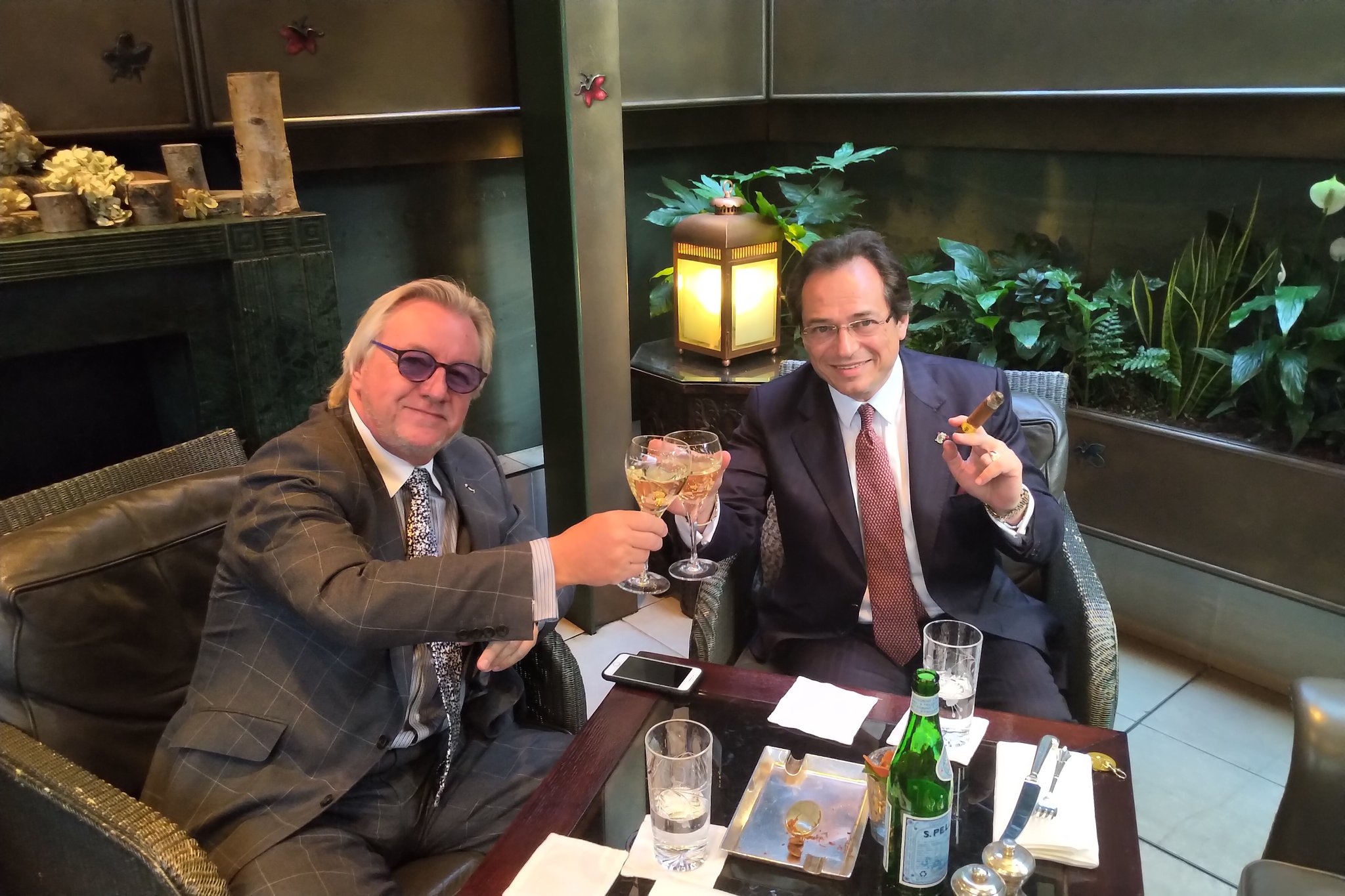 Our next move was to the Garden Room at The Lanesborough for some supper and a bottle of Petit Chablis with a couple of Diplomaticos No. 2 which were magnificent. I have never understood why these cigars are not more popular. The blend seems to always be more consistent than Monte 2's (we sell heaps of Monte 2's!) and the construction rarely lets me down.
Finally a herf till silly O'clock at Chez Orchant with some more Orchant Seleccion Cigar Malt and a couple of Partagas Salamones that Ron brought over from our La Casa del Habano Chester which was a great finish to a hard day's work.
No let up on Wednesday as I had a rather long business lunch meeting at Boisdale Belgravia followed by Trinidad Vigia's on the terrace. I really do love Boisdale restaurants, the menu is great (always loads of veggie options for me) and the wine list is ridiculous… It goes on and on and on and on and on (a bit like me!) It's a book! Where do they keep all that wine?! Anyway we tried to leave them with a bit less wine as they must be out of space.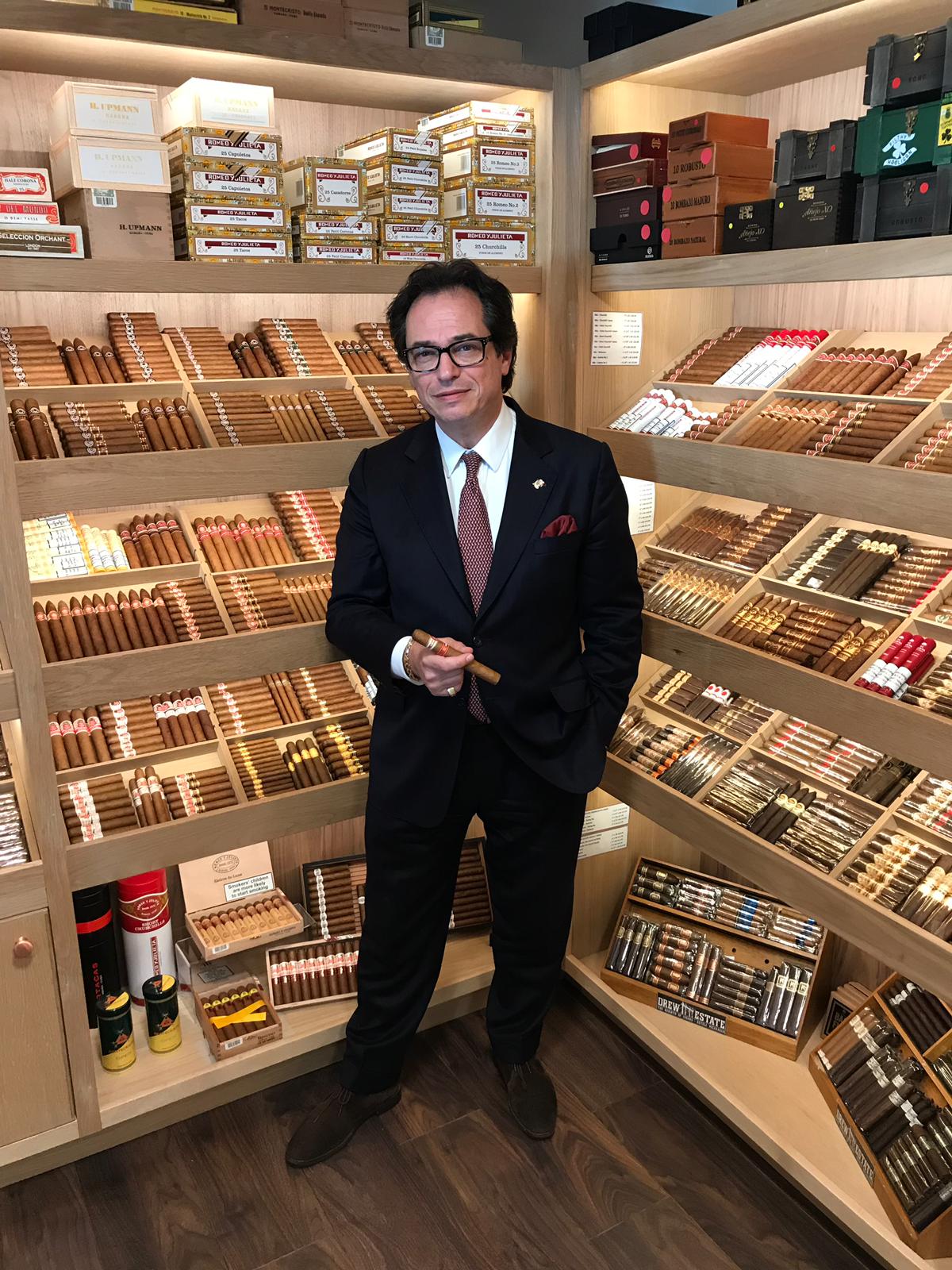 Thursday was a crazy early start to head over to C.Gars Norfolk (thankfully by train) for a senior management and quarterly marketing meeting. Those clever people in our IT and marketing departments have some fabulous new website innovations and promotions about to roll out. All very exciting stuff. I'm often asked how on earth did I build such a huge business? Well, in truth it must be because I work with people far smarter than me 🙂 (Thank you Laura and James and the team!)
That was one hard week's work…
Glad it's the weekend and absolutely no serious work planned as I'm heading to Beaulieu for the annual Simply Aston event 🙂 Last year some 300 Astons' were there in horrendous wet weather so I'm hoping it will be better weather this year.
The weekend baggie is filled with:
Hoyo Epicure No. 2
Trinidad Reyes
Davidoff Orchant Seleccion Lanceros
Trinidad Vigia
Partagas Salomones
That should keep me in good shape for the long drive on Sunday and back on Monday.
Busy week next week with dinner at Boisdale Canary Wharf (TY Davidoff) on Tuesday where I understand Charlie Sheen is the guest of honour (should be a good laugh) and Spamalot at the theatre on Thursday (definitely good for a laugh).
Have a smokey weekend,
Peaceful puffing,
Mitchell
Department of Cigar Herfing and Social Affairs