Like the fine wines of the world, the single malt whiskies of Scotland are grouped by region. This week we are going to discuss the Highland, Speyside and Islay regions of Scotland.
Everything outside of Lowland, Speyside, Campbeltown and Islay falls into the general 'Highland' region. This includes whiskies from the
mainland and from the islands (Skye, Jura, Arran, Orkney etc.). The Highland whiskies can't be typified. From the power of Talisker to the subtlety of Glenmorangie, there is a long journey of discovery ahead for the whisky enthusiast. The Highland region is also geographically diverse, from the rugged peaks of the Cairngorms or Grampians to the heather-covered moorlands of Perthshire, or the rich arable land in the Kingdom of Fife. There are over 30 distilleries widely spread throughout the Highlands.
Speyside has the highest concentration of distilleries of the five regions. Over forty distilleries are clustered within the Spey valley. Four of the top five best selling single malts are from Speyside: Glenfiddich, Glenlivet, Macallan and Glen Grant. Speyside has no one particular type or style of whisky, with bourbon and sherry casks both commonly used for maturation. What the vast majority of Speyside whiskies have in common, however, is the absence of strong peat flavour.
There are eight working distilleries on Islay. Most of them produce strong, peaty and smoky whiskies, which divide whisky drinkers into two camps: love or hate. There is no middle ground. These whiskies get their character from the heavily peated malt they use and from the local water which runs through thousand-year-old peat bogs. The local maltings, at Port Ellen, provide most of the malt used on the island.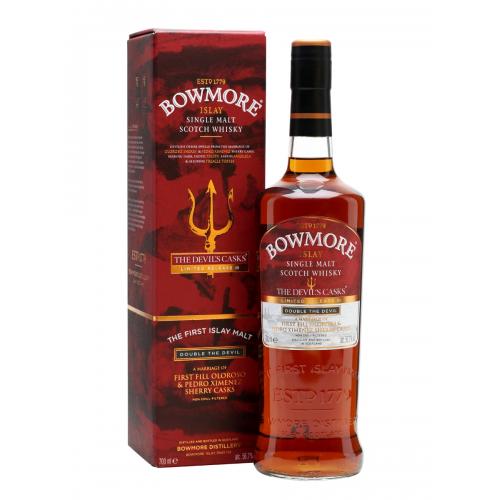 However, two distilleries on the island, Bunnahabhain and Bruichladdich are exceptions to the norm and produce a lighter and less peaty product. The most heavily peated malts, Laphroaig, Ardbeg, Lagavulin and Caol Ila, have a strong global following, as does the slightly lighter tasting Bowmore. The newest distillery on the island, Kilchoman, started production in late 2005.
Next week we will be going through the Lowlands and Campbeltown regions.
Slainte,
Craig