Greetings from my deckchair in the sun where I'm continuing to herf for a little while longer before returning to Blighty, just in time to move
Liverpool Turmeaus
to its fabulous new premises on Old Hall street at the end of August.
I'm having a superb Summer herfing with friends and clients in and around Los Angeles and enjoying a wonderful selection of new world cigars including Oliva, Alec Bradley, Fuente, Davidoff, Inca – Secret Blend and Nat Sherman to mention a few. I think what strikes me most about these cigars is the consistency of blending and quality of construction as well as the fine and uniform appearance.
I'm having such a good time watching the US Presidential election on TV, if I would not have know better I would have thought it was one of those reality shows! What will I do after November 8th?!
Working with an 8 hour time difference is actually very interesting as by the time I wake up in the morning I'm around 800 emails behind (we receive 2500 emails on an average week day!) so I actually see a pretty clear sales perspective of the day in one session. The volume of sales this year is growing at a staggering rate. I'd like to think that's down to customer service but I'm sure our vast range and super pricing play a big part.
We receive something like 1 complaint a day which considering the 1000's of orders a week is not too bad I guess. Occasionally we make a pick error although that's fairly rare, thankfully. The main complaints are always about construction and more frequently minor foot nicks.
So let me share some basic thoughts and advice if I may:
If you receive a cigar that you plan to smoke and it has a minor nick in the foot, forget about it as it will disappear when you light the cigar! Of course, If its anything more substantial in damage and/or it's for a gift, simply drop us an email and our client care team will take care of the issue rapido. No quibble guarantee as I have always offered.
If you receive a cigar that has a construction issue when you try to smoke it i.e over filled, under filled, plugged, twisted etc. don't stress… just trash it and drop us an email. Again, our client team will rapidly resolve the issue. We never make a big deal about anything. After all, cigars are for relaxation and not worth stressing about!
My favourite vitola for Havana cigars used to be a lonsdale (cervantes) but tightly rolled cigars were becoming too frequent and even though cutting them in half solved a lot of issues if the construction problem was a twist, there are only so many 1/2 lonsdales I wanted to smoke! These days I stick to robustos, campanas and piramides, generally. They're less likely to have a draw issue although… anything's possible though!
Havana cigars are very delicate by nature and the wrappers are more so over the last couple of years. All hand made premium cigars can potentially have construction flaws. It's the nature of the game and not worth stressing about . Simply let your cigar merchant know so the issue is resolved to clients satisfaction. Over the years I can't remember ever getting a Davidoff, Padron or Fuente with a construction flaw. Their quality control is legendary but even with these super premium cigars its still a vague possibility.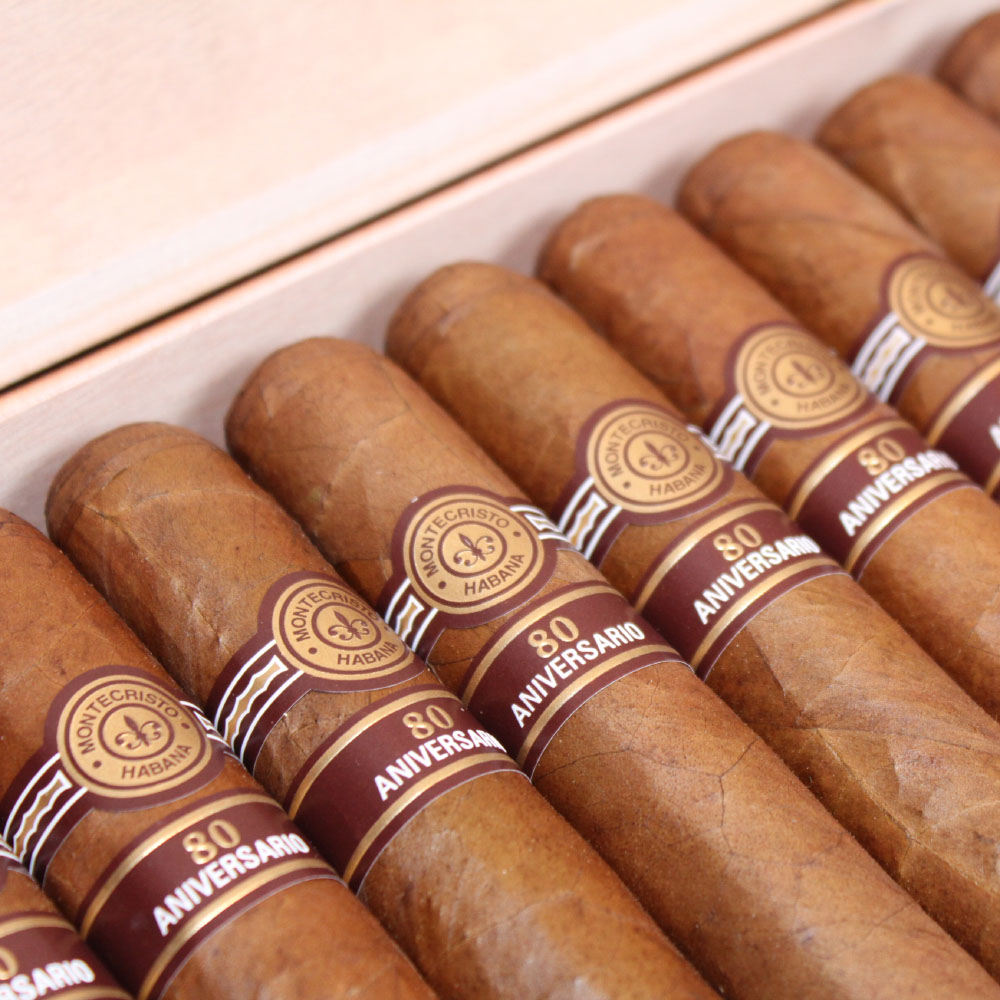 Montecristo 80th anniversary cigar I understand came into stock and sold out the same day (small allocation) but we are hopeful for some more availability in the next few weeks. Cohiba BHK's remain illusive but we have managed to release some of our reserved stocks over the last month. Clearly there's no way of satisfying demand for this range of cigars currently and we don't expect the situation to improve any time soon.
In fact from everything I hear and see, supply is going to be an ongoing issue for the foreseeable future especially with large format Cohiba cigars (think Cohiba Siglo IV and larger) so its best to top up your humidors whilst you can.
If you're one of our cigar auction clients, we are taking entries for our winter sale (28th November) email us soonest to check eligibility and ensure inclusion in the catalogue, which we expect to close mid October.
If you're one of my overseas clients, no doubt you will be very happy at the weakness of Sterling since Brexit… I know I am  🙂
Righto… back to my deckchair, Mojito and a rather tasty
Fuente Opus X
🙂
Mitchell