I am so happy to have received our shipment of this limited-release Ardbeg. A bottling born during what was a global lockdown, this is definitely one for the history books. Leave it to Ardbeg to create something so delicious in the midst of such an uncertain time.
The third batch of this extremely rare 19-year-old is inspired by the "Singing Sands" of Islay, Traigh Bhan beach. When the wind blows there, the sand is whipped around creating a sound that is almost like voices.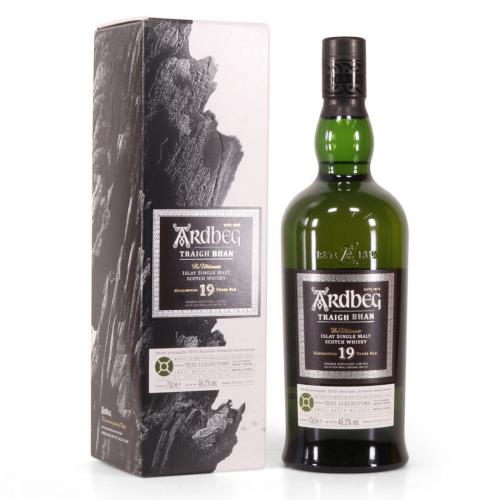 To make the whisky, casks – American oak and Oloroso sherry – taken from the deep, dark corners of Ardbeg's warehouse are brought into the light of day. Then the whisky is matured in these casks which creates a wonderful balance. Changes are subtle from batch to batch. Overall, in this incarnation, you will be getting, on the whole, a spicier dram (which certainly suits me!).
As the distillery maintains: "In Ardbeg Traigh Bhan Batch 3, faint waves of scented woodsmoke mingle with sea spray and pine resin. Decidedly more spicy than previous batches, wisps of aniseed toffee and cayenne pepper follow on the breeze, while citrus laps over notes of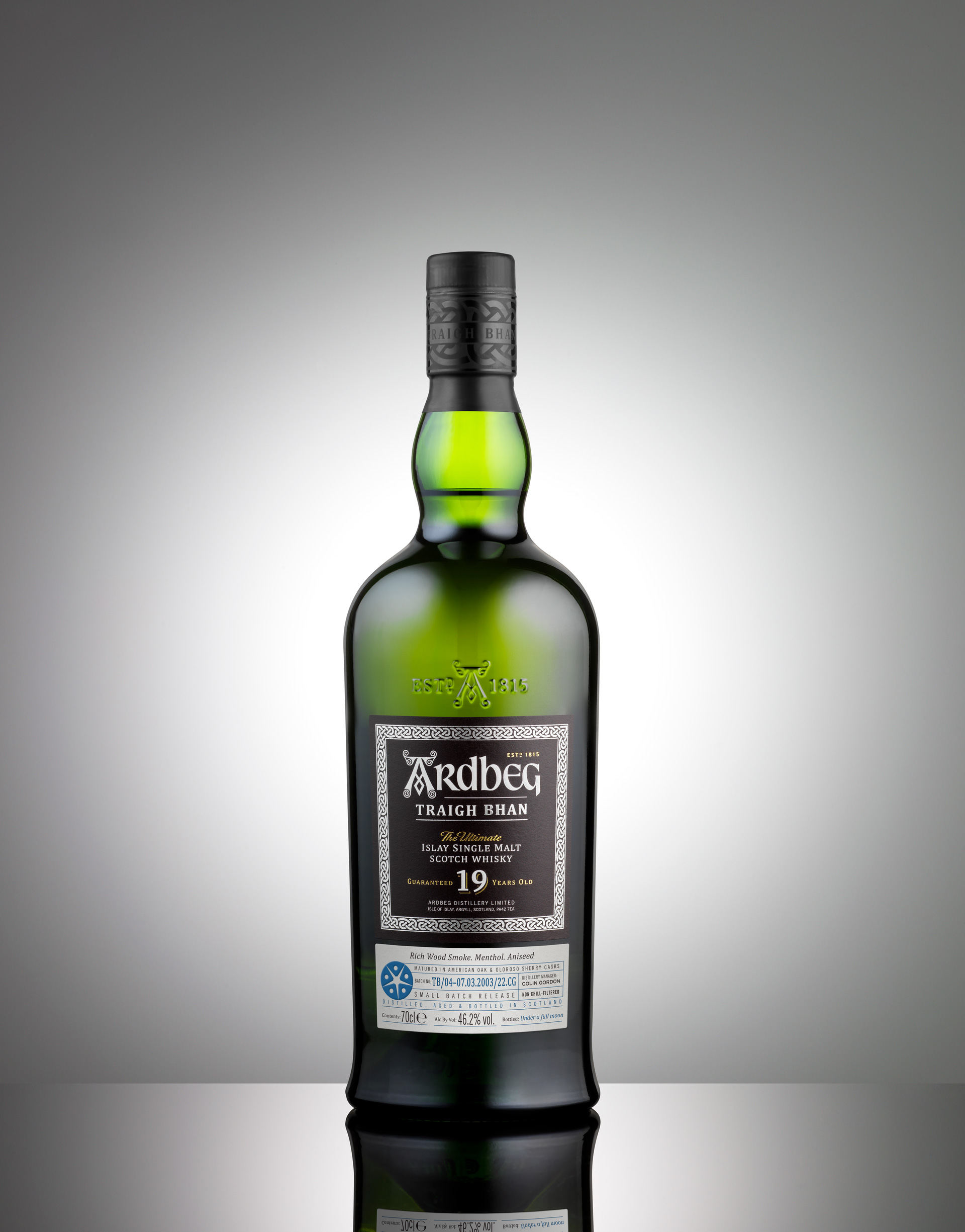 fresh lilies. With a splash of water, waxy notes and charcoal flow into droplets of classic Sherry and linseed oil. A rush of rich, sappy textures is followed moments later by classic, sweet smokiness. Tarry rope and treacle toffee plunge the palate into the second wave of soot and aniseed twists. Smoke bobs on the horizon, while smoked brown sugar, walnuts, and spices gently dissolve away. A long, unhurried finish carries bitter almonds and clove in its wake, before slowly drifting away."
The great whisky sage, Dr. Bill Lumsden, adds: "Batch 3 is an extraordinary dram. Different from its predecessor in far more than just taste, this 19-year-old is a first for Ardbeg and a collector's dream."
For all the fancy packaging that can accompany an Ardbeg release, you can rest assured that the liquid accompanying the pretty wrapping is top-notch. Like almost every limited edition from Ardbeg, the collectors are sure to snap up quickly what is available. So grab this, and other fantastic Ardbeg releases, on our site. You'll be able to find some rare options if you look now.
Elijah