Tomatin Five Virtues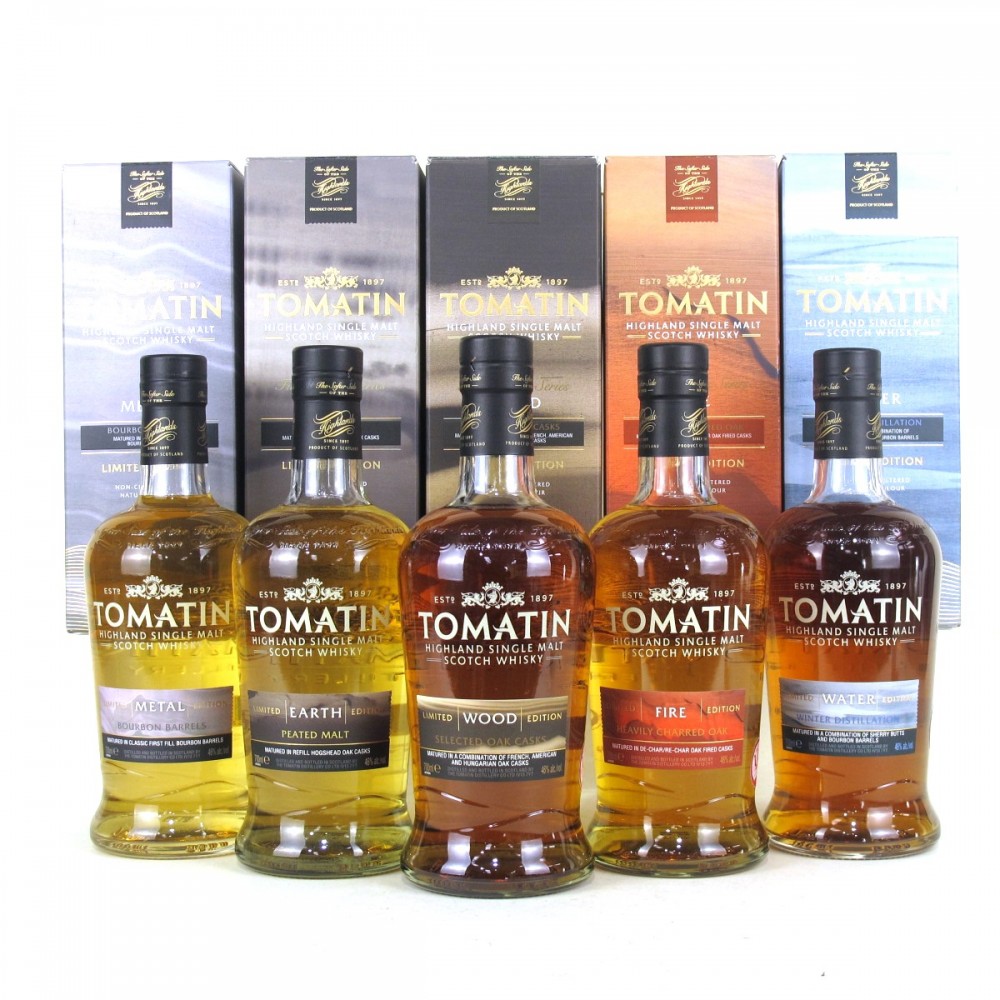 Since 1897 Tomatin has been combining soft mountain water with local barley, introducing it to copper stills and then maturing in oak casks, collecting all of nature's elements in one. Wood, Fire, Earth, Metal and Water. In tribute to nature's elements, Tomatin created 6000 bottles for each element using each element as its inspiration.
The first element in the cycle is wood, for this whisky they used carefully selected oak barrels from France, America and Hungary during maturation. What came out was a whisky with flavours of brown sugar, orange peel, vanilla and oaky spice that was complex, rich with a long finish.
As wood fuels fire the second virtue in the cycle is fire. For this whisky Tomatin use heavily charred oak casks bringing out new vanilla flavours. Almost like eating a baked apple pie with a hint of cinnamon, this edition is slightly dry with a spicy finish.
Fire feeds the earth so naturally earth is our next virtue. Tomatin used refill hogshead casks and a whisky consisting of peat dried malted barley. This gives the whisky an intriguing mix of vanilla, burning heather and black fruits and unlike any other Tomatin whisky it has a salty smokiness with a complex and changing finish.
Earth produces metal which is our next virtue. Tomatin uses copper stills for all their whisky, they have matched their copper stills with bourbon barrels which demonstrate the Tomatin style. This makes the whisky soft,sweet and light with a bit of citrus.
Metal gathers water, the last virtue which is produced using water from Tomatins own water source which runs through the distillery, this edition deliberately employs winter distilled spirit. A delightfully mature whisky with hints of chocolate honeycomb, toffee, fruit and ends with an oily finish.
Five whiskies and an interesting concept producing some of the most delicious whiskies in Scotland.
Written by Oliver Partington - 20/03/2021