Luxury Brands - Ardor Pipes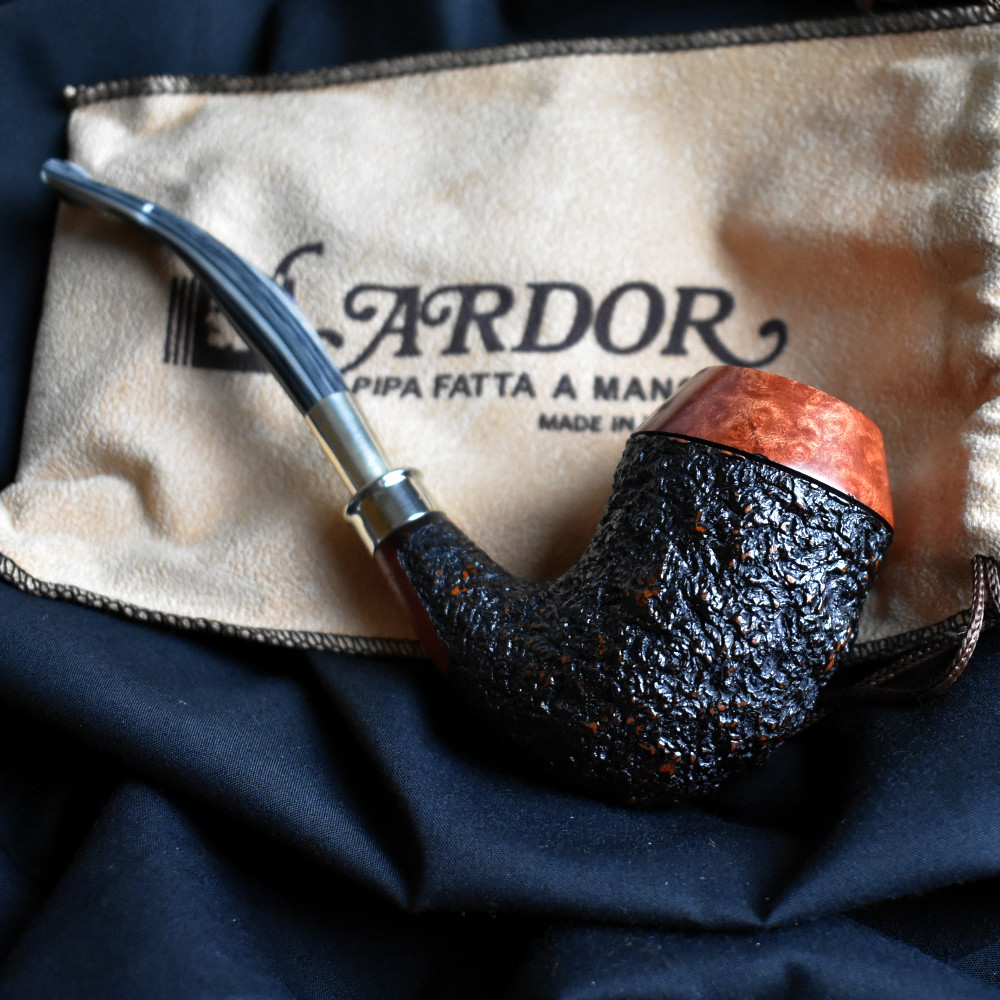 Ardor pipes date back to 1911, when the four Rovera brothers - Carlo, Cornelio, Frederico, Franscesco began to manufacture Briar Pipes in Varese, Italy. They produced numerous styles of pipes, ones that people had never seen before under the Rovera name which were sold all around Europe. When they first started the majority of pipes were machine made, only a small portion were handmade. The pipe factory itself used the many local rivers as a source of power to cut and work the briar, today they use electric to power all of their machines.
Franscesco's son Angelo learned the art of pipe making. Angelo's son Dorelio began working with his father from the age of 13, making him the 3rd generation of pipe maker in the family. Dorelio studied the work of his father who had been crafting fine pipes of many different styles.
Angelo and Dorelio worked hard to perfect the art of pipe making and after many years of dedication and passion their handmade pipes were being recognised by collector's around the world. Until this point they had been selling pipes under the Rovera name, however Angelo and Dorelio changed the name for their pipes as they were becoming more popular. The name Ardor is a combination of both Angelos initials (AR) and Dorelios (DOR). Ardor become a symbol of beauty, affection and sincerity which are the emotions that both Angelo and Dorelio put into each hand made Ardor pipe.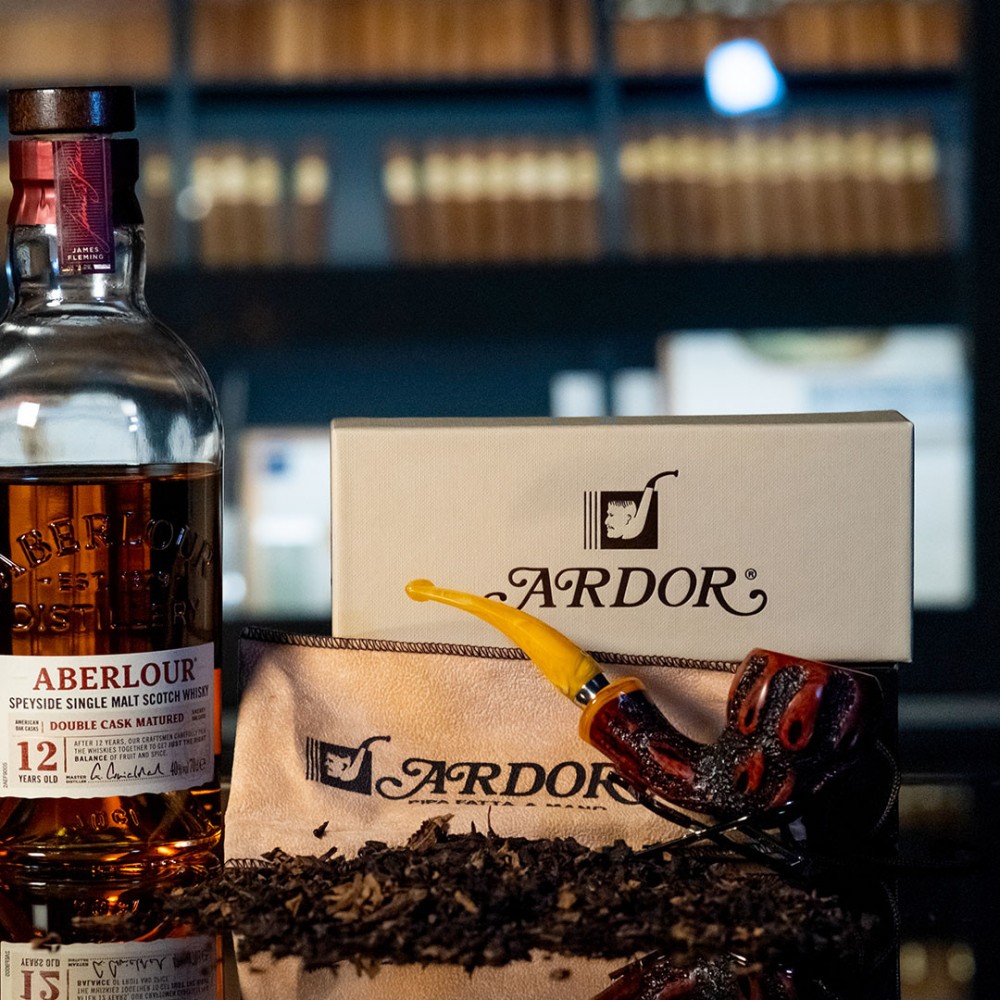 Angelo unfortunately passed away in 1999 and soon after Dorelio became the master carver and administrator for the Ardor Pipe Company. Dorelio's son, Damiano had studied under his fathers supervision for many years, making Ardor a 4th generation pipe company. Damiano's love for working with briar enabled him to design and craft very unique pipes of incredible quality. His hard work is gaining the respect of pipe smokers and collections all over the globe. The "Fantasy" series is a fine example of artistic vision, creativity and skill.
Dorelio and Damiano personally select each block of briar and only the very best mediterranean briar is used. Dorelio himself travels to various parts of the Mediterranean multiple times a year to purchase top quality briar. He tracks the weather conditions of each region to decide where to buy his briar from. Ardor has a secret method of seasoning the briar as well as air curing it for ten years, this ensures a dry, cool smoke. The mouthpieces are hand cut from acrylic and are made in house at the factory. The original mouthpiece known as the Pennellessa is patented by Ardor and is used on many of their models. This unique mouthpiece has a wide end and provides a comfortable bite.
Ardor pipes are available in seventeen different models and thirteen different finishes. All Ardor pipes are handmade meaning no pipe is exactly the same. Dorelio and Damiano Rovera solely make each Ardor pipe, they produce approximately 2,700 pipes a year completely made by hand. The company's decision to change from mass-produced to handmade pipes was not easy to make, though it was arguably the best thing that could have happened. It was Dorelio who first concluded that high quality should be the defining characteristic of his family's products. His father, Angelo, who was incredibly skilled at hand-sculpting pipes in the likeness of any person or animal he wished, felt that the machine-made production would be more likely to maintain profitability. But Dorelio, with his perfectionist's spirit, felt that reduced numbers and increased quality should be the defining direction for the company.
Angelo agreed that Dorelio's strategy could be tried. That sounds like a simple decision, but quality does not happen with a snap. Dorelio had been working since the age of 13 with his father, gradually getting better and better at his art. The father and son team had worked for years together toward the perfection that would become synonymous with the name Ardor, and Dorelio's Fatta a Mano (handmade) pipes had proved their considerable superiority before the shift in the company's philosophy could be considered
Click here to view our range of Ardor Pipes
Written by Oliver Partington