CAO Flathead Big Block 770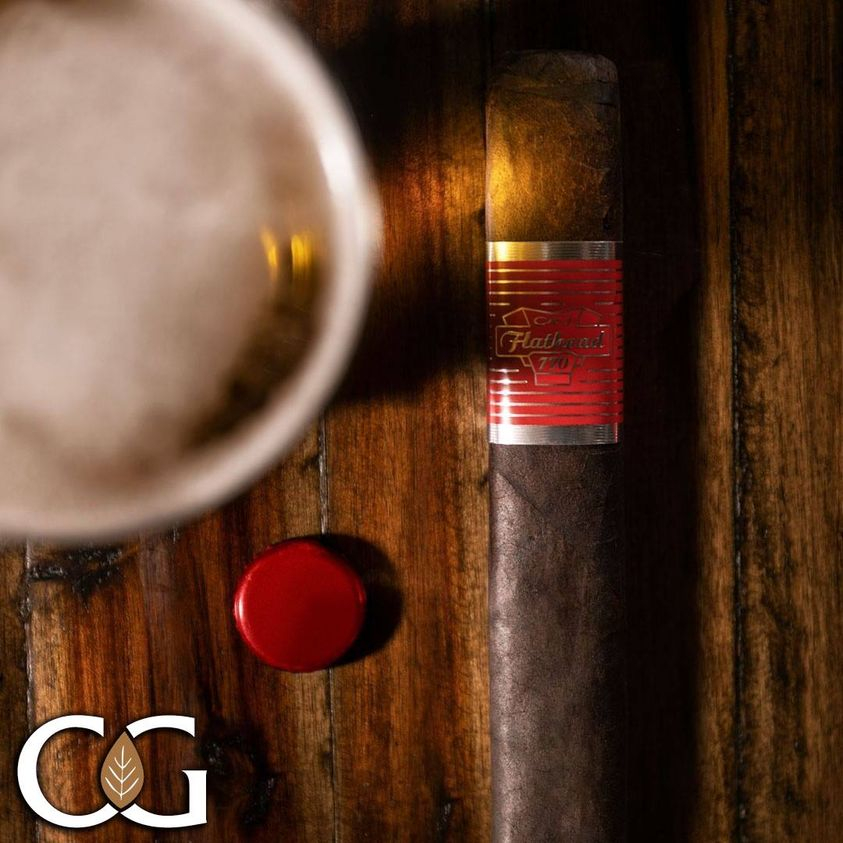 Go Big or Go Home with the massive 7x70 CAO Flathead Big Block 770
Inspired by hot rods and pin-up girls, CAO Flathead is a box-pressed collection that hits on all cylinders.
Hand-shaped to deliver a striking flat top, the cigar features a brawny Connecticut Broadleaf wrapper
and a blend that's heavy on Nicaraguan leaf.
Flathead gives a nod to the muscle car engine, with a lid that has the look and feel of the part of an
engine. The link to pin-up girls is completed by the flysheet that's enclosed in the box.
Tasting Notes:-
First Third - All Spice, Black Pepper
Second Third - Dark Chocolate, Oak
Final Third - Cocoa Powder, Roasted Coffee
Watch Anthony's Review - https://bit.ly/3qHlDFT