The Perfect Strawberry & Whisky Lemonade
Strawberry & Whisky Lemonade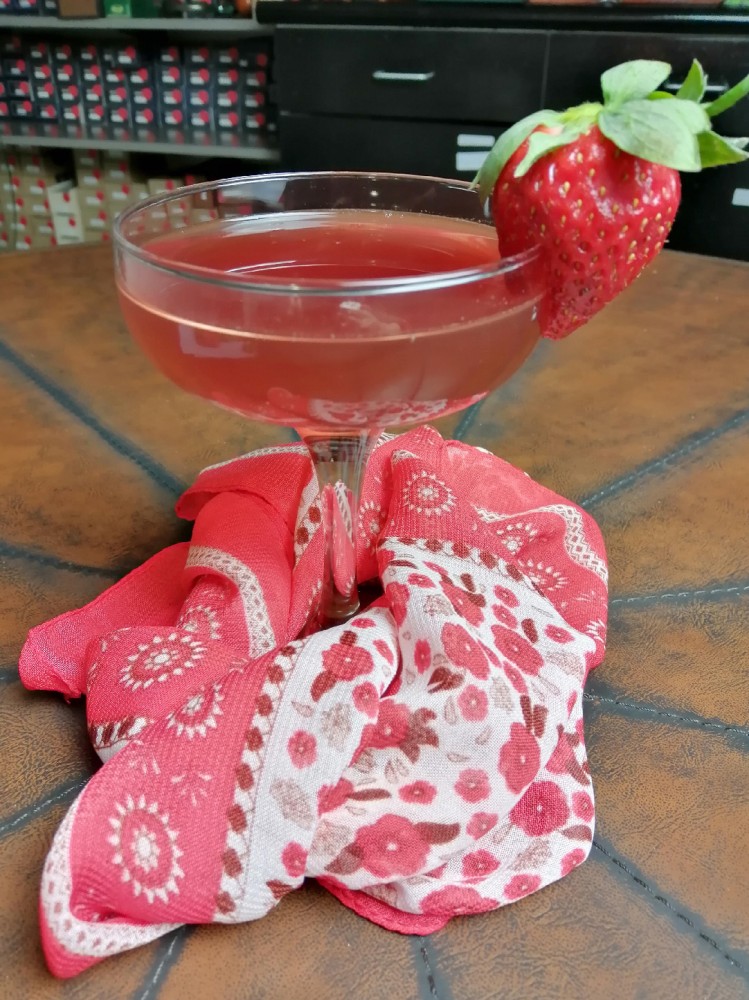 This easy and refreshing strawberry cocktail is perfect for those warmer weather days! A sweet and refreshing whisky cocktail drink with homemade strawberry simple syrup.
As the weather is getting warmer and the nights are drawing out. I want to make the most of those warmer evenings, sitting in the garden with a book in one hand and a cocktail in the other.
This drink has whisky, strawberries, lemon and WHISKY. (Did I mention there is WHISKY….!)
This drink is a refreshing twist on a childhood classic, with the added fruit twist from the strawberries. The home-made syrup stores well in the fridge, so you will be able to make these in advance for when you decide to have that next garden party!
You could also use different berries or add a few fresh basil leaves for a fun, earthy twist.
So, to sum it up:
If you love strawberries.
If you love whisky
If you love that the evenings are getting lighter
(…or if your name is Jessie and you have to try it for your fellow readers. It's a hard job but someone has to do it!)
Make yourself this Strawberry Whisky Lemonade.
Recipe (makes 4)
INGREDIENTS
For the Strawberry Syrup:
130g cup sliced strawberries
100g cup sugar
60ml cup water
To assemble the cocktail:
80ml strawberry syrup (see above)
160ml whisky
160ml lemon juice
(optional) fresh strawberries and lemon slices, for garnish
INSTRUCTIONS
For the Strawberry Syrup:
Stir together strawberries, sugar, and water in a small saucepan over low heat.

Bring strawberry mixture to a simmer and cook. Stirring the strawberry mixture occasionally until the strawberries have softened and all the sugar has dissolved. Remove saucepan from the heat and let it cool for approx. 10-15 minutes.
Strain syrup into a bowl or measuring cup through a mesh strainer to remove any remaining lumps.
To assemble the cocktail:
In a large shaker, combine strawberry syrup, whisky, and lemon juice. Add a handful of ice and shake to

co

mbine.

Pour whisky lemonade into a drinking glass. Garnish with fresh strawberries and lemon slices (optional)

and serve immediately.
NOTES
To make this drink into a long drink, add tonic water or extra lemonade.
If fresh strawberries aren't in season, frozen strawberries are fine to use in this recipe.
Add fresh herbs to the shaker such as basil or thyme to give the drink a more earthy finish.
If you loved this drink as much as I do or you changed it up slightly, let me know!
Keeping it, in the SPIRIT!!!
Jessie
XOXO