Learn with Lewis - Bolivar
As an apprentice, my role is extremely varied within the business here at C.Gars Ltd.

I am extremely interested in the cigars, whisky and other products we have to offer and enthusiastic to learn about them.

Follow me along on this learning journey, as I take you through what I have learnt about our brands so far; hopefully you can learn something new too!


Today I have been learning about the brand Bolivar.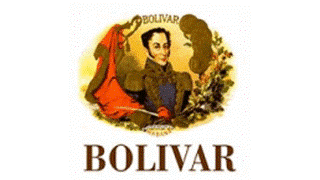 Who was Simón Bolivar?
Simón Bolivar was seen as one of the greatest and boldest figures of the 19th century, who fearlessly liberated much of South America. Bolivar was created in 1902 by José F. Rocha, however, was not registered in Havana until 1929. Bolivar is known as one of the fullest cigar brands to represent Simón's incredible audaciousness. Bolivar cigars have no mercy; they are not ideal for beginner cigar smokers. During this period, Bolivar produced the smallest cigar in the world – the Delgado, which measured 1​ 7/8 with a 20 ring gauge!
The rights to Bolivar were then purchased in 1954 by Cifuentes y Cia, and Bolivar is now currently based at the Partagas factory in the center of Havana.
. Bolivar currently produce fourteen cigars, two of which are machine-made; however, let's take a look at the four main best-sellers.
Brand and Vitola

Size

Tasting notes

4 3/8" length
42 Ring Gauge
A powerful kick of leather
and cream

Bolivar Petit Corona

5 1/8" length
42 Ring Gauge

Surprisingly strong for a petit corona, with a very full spice aroma

Bolivar Royal Corona

4 7/8" length
50 Ring Gauge
A full flavoured, full strength, spicy
and woody tasting cigar.
Although the Royal Corona is
full strength it is never
aggressive and the aroma is
more subtle than one would
expect.

Bolivar Belicosos Finos

5 1/2" length
52 Ring Gauge
Unlike the slightly rougher
tasting Sancho Belicosos this
Bolivar Belicosos Finos although
the strongest of the Bolivar
cigars, boasts a smooth, rich,
aromatic profile with the subtle
spiciness you would expect from
a full bodied powerful cigar.
The Belicosos Finos is one of Mitchell's favourite cigars; so much so, he had his own selection made in celebration for his 55th birthday!

Summary
So, what have we learnt today?
Today we have learnt about the brand Bolivar – that they represent a bold figure in history which is shown in cigar strength,
where they are based, and the fact they created the world's smallest cigar!
I hope you enjoyed today's blog of Learn with Lewis, and I hope you learnt something new!

Until next time, take care and happy smoking!

Lewis