Belgian Casa Del Tabaco conquers England
Dominique Gyselinck and Frédéric Dechamps are building a European group of boutiques specializing in luxury Cuban, New World and Benelux cigars.
The couple of Belgian entrepreneurs behind the Casa Del Tabaco cigar chain take over C. Gars Limited, the leading British luxury boutique, and are eyeing other countries.
Dominique Gyselinck and Frédéric Dechamps form a couple who are not afraid of anything. After opening luxury cigar shops Casa Del Habano, in Belgium, in the early 2000s, and then creating their own Casa Del Tabaco chain in 2015, they have just acquired a competing group in the United Kingdom, C. Gars Limited. Thanks to this acquisition, financed among other things via a private placement, their small luxury empire will more than double in size.
The combined turnover of Casa Del Tabaco and C. Gars reached 27 million euros.
While Casa Del Tabaco operated 8 stores in Belgium, for a turnover of around 10 million euros per year, their new set will weigh 27 million euros in revenue, and will have 17 stores (9 overseas). It will employ 130 people, 25 in our country and 105 in the UK. And, as the reader will have guessed, the Belgian entrepreneurial duo believes that this is the start of their expansion beyond our borders.
"We started negotiations with Mitchell Orchant, the founder and owner of C. Gars,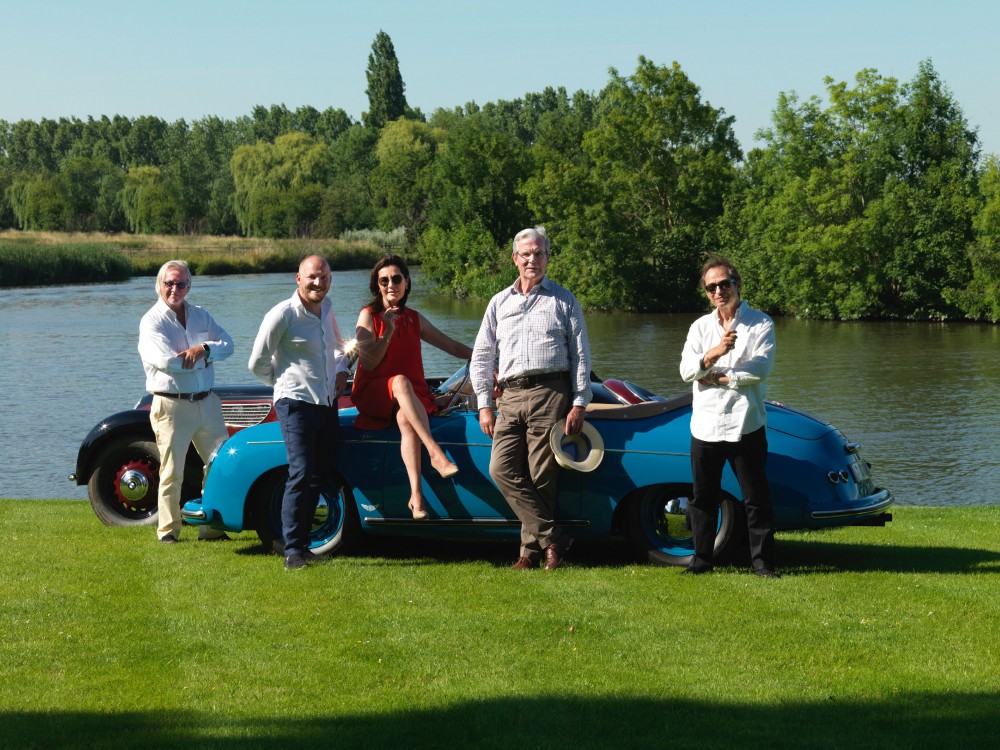 at the end of 2019, before the health crisis and while Brexit was taking shape", explains Frédéric Dechamps, CEO of Casa Del Tabaco. "Our two chains were comparable, but also complementary. We understood that we shared the same vision of the European cigar market: a very fragmented market, ripe for consolidation." The two groups were, moreover, the main retailers of luxury cigars in their respective countries, which also brought them closer together.
The two parties have agreed on the construction of the new group: together, Dominique Gyselinck, Frédéric Dechamps and Mitchell Orchant will hold 65%, the first two reserving the largest share, while the remainder will be in the hands of individual investors. Belgians and foreigners, who have subscribed to the private placement. The papers were signed at the end of last week. Called Dominique London, a new holding company has been set up in Waregem to oversee everything: the accounts will now be consolidated at its level. Frédéric Dechamps will become its CEO, his wife its Chief Executive Officer (COO) and Mitchell Orchant its commercial director.
In the process, Casa Del Tabaco also bought a small artisanal distillery in Wales. Snowdonia Distillery produces gin (under the Foragers brand) as well as vodka (Y Bet), rum (brand name withheld) and whisky (Stalla Dhu). They opened a new flagship store last January, in St. James's, the world's cigar temple, in London. British culture wants this kind of shop to include a tasting space, where it is customary to accompany the discovery of a cigar while sipping a glass of spirits. "Smoking a cigar with a glass of rum or whisky is the perfect marriage of tastes", comments Dominique Gyselinck. "In times of a pandemic, people have more time to devote to this type of pleasure; moreover than usual, more of them are smoking their first cigars." The distillery will therefore supply the new "flagship store" on "rue Jacques" first.
The owners of the new group do not intend to stop there. "We want to bring the consolidated turnover to 50 million euros within 5 years, announces Frédéric Dechamps. By progressing at the same time by internal growth, by acquisitions and via franchises." Three destinations are on the program: the Netherlands, Germany, and Luxembourg.
Brexit, an opportunity
If they are so confident in their potential, it is also because the cigar market continues to show growth. In the UK, C. Gars succeeded last year in boosting its turnover to 17 million euros, compared to barely 10.5 million in 2019. "They have invested heavily in e-commerce these three last years, explains Frédéric Dechamps. "You should know that if the online sale of tobacco is prohibited in Belgium (you can at least book them online), it is authorized in England.
When the United Kingdom leaves the European Union, "it is an opportunity", judge the bosses of Dominique London. Because cigars were historically expensive across the Channel and, therefore, this market tended to import a lot from the Old Continent. A pattern undermined by Brexit, which has reduced demand in England, to the benefit of local luxury boutiques.