Pipe 101 Basics
Selecting your Pipe
Stem/Shaft/Mouthpiece/Material
Price vs Quality
Choosing a Pipe Tobacco
Pipe Anatomy
Where to Begin?
Where to Begin?
Generally you'd want to start off with something sweet, light flavoured and provide a cooler smoke to ease a comfortable experience into pipe smoking. This is a sensible starting point which you can then gradually take away some of the sweetness once you have started to develop your palette and work your way up and experiment with different flavours/blends.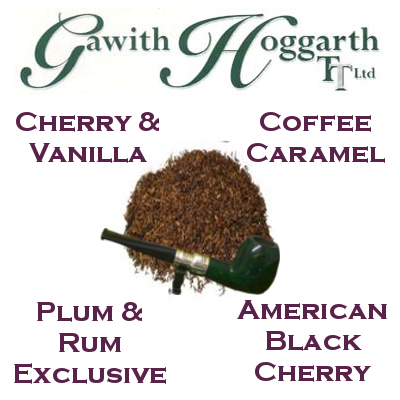 Click here
to browse through our full range of pipe tobacco samplers!
Ideally you can start off with Cavendish based tobaccos (Gawith Hoggarth American Blends are great choices) these are sweet and mild in flavour whilst retaining a cool subtle smoke.
Once you are ready to expand on developing your palette, you can try out Virginia blends which will provide a different experience (Virginia based tobaccos may burn hotter than other types) as well as trying out Burley etc. What you want to achieve is to explore the various types of tobacco to see what you look for and stick to the certain types that you enjoy smoking most, from there you can make safe purchases of various blends from different manufacturers and experiment. This will be a long journey, but will be a rewarding experience once you've found the one.
Back to home page