Pipe 101 Basics
Selecting your Pipe
Stem/Shaft/Mouthpiece/Material
Choosing a Pipe Tobacco
Pipe Anatomy
Where to Begin?
Price vs Quality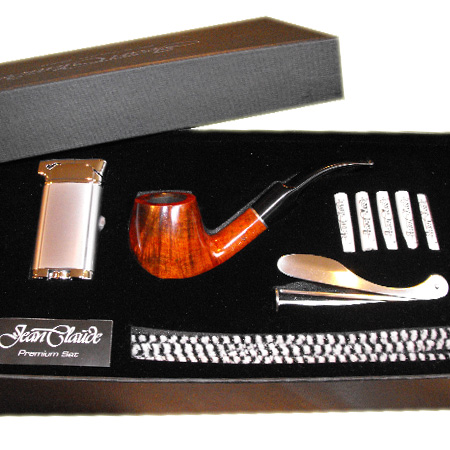 Most beginners may usually start off with purchasing with the cheapest pipe possible that they can find, to see whether pipe smoking is an area of interest and generally seen as a starting point pipe without having to break the bank. However this is certainly not the case...
The changes of buying a cheap pipe to start off with are common, however it increases the chances of being unsatisfied with the new hobby before truly appreciating the art of pipe smoking. You'll find that typically bigger pipes cost more in price, although they feature a bigger filter system. Bare in mind that the quality of the bowl material with impact on how cool and sweeter the smoke will taste. On the other-hand, if you buy a small and poorly made pipe (not seasoned and has no filter system) you will immediately experience the bitter taste on the tongue and at the back of your throat.
If you plan on taking up pipe smoking seriously and want to commit to the hobby, it is highly advisable to allow yourself to spend as much as your budget will allow and to justify the overall costs on generally the biggest pipe you can find available respectfully. You will also need to take in account that your budget will need to include pipe tobacco and maintenance/care products and accessories.
In today's competitive market, you can easily find large sized pipes as cheap as £10, but the intentions of the target audience are different as it's for those that smoke as a habit than to be smoked out of pleasure. Spending double the amount of at least £20 will be slightly more ideal in finding an acceptable pipe, however pipes priced anywhere from £30 and upwards and recommended for a suitable beginners pipe. The more you pay will result in better grade and quality Briar, be already be pre-broken in and have an improved filtration system.
Pipes priced £100 and upwards as ideally targeted to the experienced pipe smokers, these pipes will usually have more exquisite finishes and added cosmetic features, although aren't much different in terms of smoking properties and character compared to pipes that are half the price, but will have a lot of key benefits just in another way. For example, spending over £100 will have high grade Briar, which means straighter grains resulting in a cooler smoke and will last a lifetime, however it doesn't mean it'll guarantee to smoke better than a pipe that cost half as much. Whether you can tell the difference for the additional costs you need to pay compared to a pipe priced at £50 is a personal opinion and a matter of preference.
Back to home page