Top 10 Cigars 2016
Sample all of the cigars featured in the list with our
Top 10 Cigars 2016 Sampler!
What a year 2016 has been, we've had highs and lows but now that we've reached the end,
let's look back at some of the highlights from the cigar world.
Consistency, quality and flavour were some of the criteria to be featured on this list, these are my personal favourites,
of course yours may differ.
Let us know what your favourite cigars were by posting on our
Facebook page
.
---
10.
Romeo y Julieta Capuletos Cigar (Limited Edition 2016)
A large cigar with a more fuller body than the typical Romeo cigar, builds in sweetness as you smoke it. These still taste slightly young so should be an amazing smoke once given time to settle a little longer in the humidor, well worth trying now though as they are already a delicious smoke.
£25.89
---
9.
Regius Campanas Orchant Selection 2015 Cigar
A welcome return for the Regius Orchant Seleccions, these are always a real hit with our clients. The Campana has a torpedo head (which I've always been a fan of) and has been double banded to complete the striking look. Medium in strength with typically woody and spicy flavours, a delicious cigar with a sweet, black coffee on a spring morning.
£10.49
---
8.
Arturo Fuente Anejo No. 55 Pyramid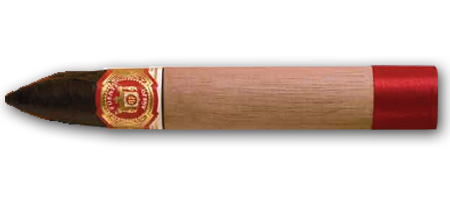 Without a doubt the best constucted cigar I have smoked this year. I didn't know cigars could burn and smoke so well! Slightly on the lighter side for my pallet but a must try just for the expeience (which is added to by the beautiful presentation).
£22.49
---
7.
Bolivar Royal Coronas Orchant Seleccion 2016
The second Orchant Seleccion cigar on the list, again selected for it's wonderful appearance, blend, condition and specific vintage. The Bolivar is a slightly stronger smoke with spicier flavours, a winner if you love the classic bolivar flavours but want to sample a truly magnificent smoke.
£16.29
---
6.
Davidoff Winston Churchill Belicoso
One of the smallest Davidoff Winston Churchill cigars but one that I keep going back to time and time again. Perfection from every puff and the vitola is great for when you don't have time to sit back and properly enjoy a large cigar.
£7.69
---
5.
Inka Secret Blend Cristales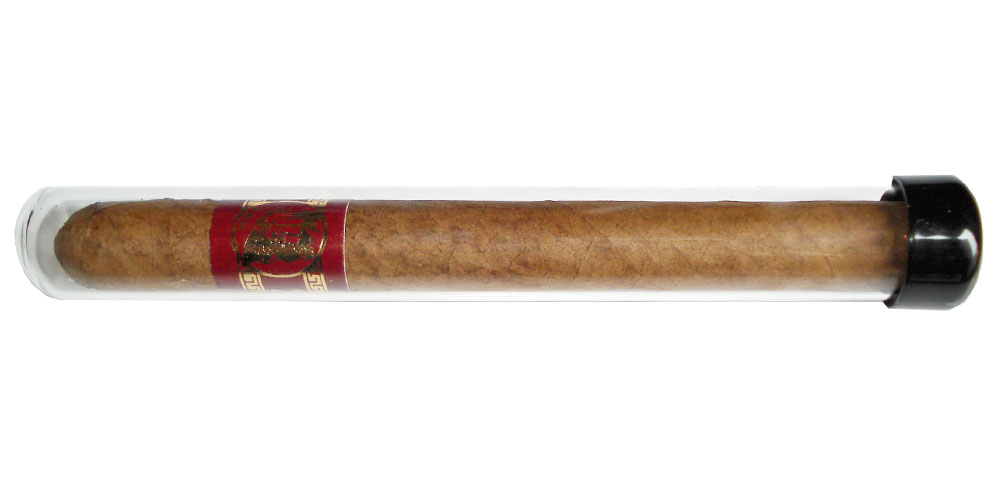 Every year we try to predict how many Cristales we will sell, and every year they dramatically exceed expectations, this cigar is quickly becoming one of our most popular smokes; it must be the fact that they are simply the best cigar in their price range, a real top quality smoke at an affordable price.
£7.19
---
4.
Cohiba Siglo VI
Typical of Cuba, just when they get something smoking just right, the availability becomes almost non existent! Cohiba are the seen by many to be the best of the best, if you want to try out the Siglo VI, grab them fast!
£37.59
---
3.
Partagas Serie E No. 2
The highest ranked Cuban cigar in Cigar Aficionado's Top 25 Cigars 2016. The 2016 release of the E No. 2 has been a real return to form for Partagas, a stunning example of this blend and vitola.
£23.29
---
2.
Ramon Allones Specially Selected Orchant Seleccion 2016 Cigar
Chosen to be an "Orchant Seleccion" cigar due to it's wonderful appearance, blend, condition and specific vintage. Ramon Allones cigars are sublime Havana cigars but the Specially Selected from 2016 really shined through as an unforgettable smoke.
£16.99
---
1.
Trinidad Topes Cigar (Limited Edition 2016)

They do taste slightly young but this cigar is already a real hit with the cigar aficionados. Beautiful rich, sweet and complex. The perfect size for the modern day cigar smoker; a decent ring gauge but on the shorter end of the spectrum. Anyone that has smoked a Trinidad cigar will know what to expect, excellence.
£29.99
---