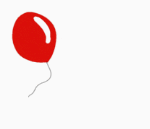 It has come to that time of year again where the sun goes down and outside is dark and mysterious, with the trick or treaters just round the corner. We have got our own twist on the treats side of things - cigars!
Based on the 2017 movie IT, we have included 3 cigars which set the scene perfectly.
A contented Mr Punch, the clown who personified the magazine, is still featured on every Punch cigar box. Like the clown in the movie, Punch cigars are bold being full bodied from start to finish. Staying strong throughout, these cigars still remain smooth and creamy, giving you lots of delicious smoke.
Camacho Criollo is a spin on the taste profile of modern day Cuban cigars. Sporting a Honduran-grown, fourth priming wrapper packed with unique, peppery flavour. While the Criollo is dialed back a degree in intensity, it delivers a powerful burst of signature Camacho taste. The bright yellow band is a real eye catcher for anyone.
The pre light is tangy and sweet with the Inka Red Bombaso Maduro. The blend is bold, full bodied and full sweet flavoured from the first to the last puff. The dark and mysterious wrapper on this short but bold smoke offers a touch of richness to the smoke.
Together these cigars are the perfect trio to enjoy this Halloween, whether you're dressing up or enjoying a quiet yet spooky night at home.
This sampler includes:
- 1 x Punch Punch Tubed Cigar (46 x 5 5/8")
- 1 x Camacho Criollo Robusto Tubed Cigar (50 x 5")
- 1 x Inka Secret Blend - Red Bombaso Maduro Cigar (60 x 4")