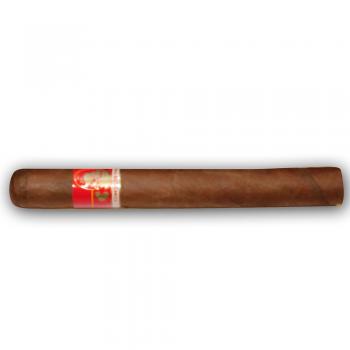 Date Added: Wednesday 07 February, 2018 by Damian
I might give this one another pass considering other favourable reviews but other than good construction (if a tad loose) this was a rather unpleasant smoke on this occasion.
First inch or so was uncharacteristically harsh, almost breathtakingly so and the waves of soapy smoke carried similar sharp, unpleasant whiff of tobacco, grass and wood, mixed into soul crushing scattered blend of flavours.
It developed further and relaxed somewhat but this remained a much heavier cigar than expected and without ever really earning stripes for being full bodied.
Some flavours certainly appeal to particular smokers but I will wait a while before trying Conquistador again even if pound for pound this is indeed a lot of fairly well made cigar.