The Regional Edition Havana program has been fascinating since its inception in 2005, or was it in 2004 as I'm sure we had the rather amazing Ramon Allones Belicosos in the UK as a first release in 2004. (There was even an Orchant Seleccion Ramon Allones Belicosos!). No matter, some of the regional cigars worldwide have been iconic including the Ramon Allones Phoenicios for Lebanon and Dante 109 for Mexico.
Some of the later regionals were a tad on the 'average' side with many saying that there was little in terms of blend differentiation or integrity. The UK has had its fair share of absolute winners including the incredible Por Larranaga Magnificos, Punch Serie D'Oro No. 1  and Flor de Cano Short Robustos to name a few.
Last year's regional… didn't arrive, in fact we are still waiting for the 2017 La Gloria Cubana Britanicas Extra but we are still hoping it will arrive this year so it's only 2 years late 🙂 The good news is we will actually receive the El Rey del Mundo La Reina 2018 UK Regional Edition next month! I'm looking forward to the launch event on the 1st July and stock available at our La Casa del Habano Chester on the 2nd of July with stocks on C.Gars websites and Turmeaus shops a few days later.
The Lancero sized cigars will be presented in numbered cabinets of 24 cigars and availability is expected to be fairly limited initially as our importers H&F wait for deliveries from Cuba. I was one of the lucky cigar specialists to be on the tasting panel at Hunters & Frankau and have also tried out the finished product a few weeks ago at our London offices. The cigars I understand were roiled at El Laguito and they are as good as we hoped they would be, well worth the wait!
We have a full schedule of tasting events across Turmeaus shops. Check them out on this link. I'm looking forward to the Drew Estate event on the 16th July at Turmeaus- Liverpool as it will be the pre–release of the Drew Estate Orchant Seleccion range with Johnathan Drew as our guest of honour! Book up fast as this will be a very popular event.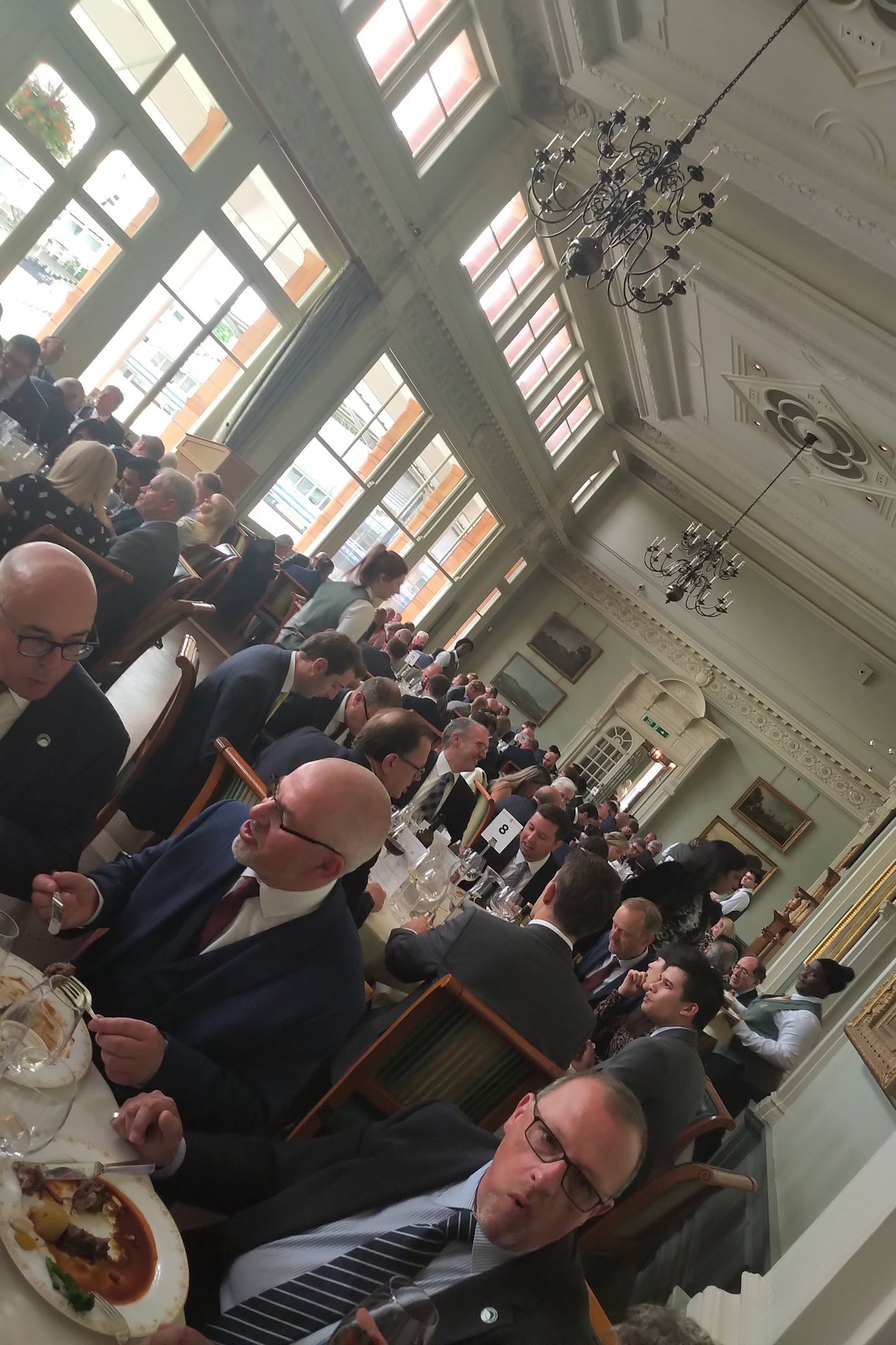 It's been a London office week for me so far (though I'm off to Turmeaus Knutsford tomorrow) and the schedule included an excellent event in the Long Room at Lords for the Tobacco Trade Charity lunch. Guest speaker was Henry Blofield OBE. I know less than zero about any sport, but I'm sure it was very interesting for cricket fans though, the Belgian chap sitting next to me seemed a bit confused about what it was all about! Retailer of the year award went to Gauntleys of Nottingham… well done chaps 🙂 Paresh Patel of Havana House did his usual excellent job as Chairman and a great time was had by all.
I bumped into just about everyone in the UK cigar trade and it was good to catch up with Steve Johnstone from Robert Graham Ltd. He has the most insane event coming up – check it out on this link should be amazing!!!
My thanks to Tor imports for the invite, we had a great table and a lot of laughs together 🙂
I moved on to Turmeaus Mayfair to sample a Quai 54 paired up with some Mulata 15yo which worked very well. On release I didn't reckon the Quai but they are smoking like a dream now, tons of flavour and very light on strength. Just what I love as a day time smoke, Mulata 15 year old has to be the best value Cuban rum available and its perfect with this cigar. Next stop was The Garden Room at The Lanesborough for smokes and supper 🙂 Cuaba Salamones, Partagas Salamones and a Serie P No. 2 with a glass or two of Chablis and a Glendronach to finish the evening. All in a day's work…
Our Summer Auction catalogue will be online tomorrow. I think this will be our largest auction sale with over 450 Lots being sold on the 23rd June. A very impressive catalogue to say the least. Some breath-taking Havanas from the 1960's as well as Pre-Embargo and a fair quantity of Davidoff, Dunhill and other delightfully rare Havanas.
Peaceful puffing,
Mitchell