No sooner than we have wrapped up the shipping from the July auction, which I can tell you was some task during this crazy Corona period of time we are just about ready to roll with the next sale.
Usually winning bidders collect their Lots from the auction office but with Corona just about everyone wanted shipping service. That was all fine and dandy except our friends at Royal Mail are overwhelmed to say the least and shipping is slower than ever and clearly continues to be challenging. But, Hey-Ho, looks like we just about got there in the end.
The auction calendar has been somewhat screwed up this year again due to Corona pushing forward the auction dates so I'm not sure if we are doing a Winter sale in December as usual at this time and it may well be pushed forward to January.
I can confirm that our October 13th sale is going ahead and will in fact be a mega sale with well over 800 Lots which by my memory makes it the largest vintage cigar auction in history.
We will be offering and selling on behalf of collectors, estates and aficionados a MASSIVE range of aged, mature Cuban Davidoff, Cuban Dunhill, Pre Embargo and by popular demand single malt Scotch Whisky. It's quite a breath taking catalogue that will have Lots that appeal to both the cigar smoker and collector.
The catalogue and Lots will be online late on Tuesday and that's when bidding opens. Bidding closes and the auction ends on the 13th October. It's all very simple and works a bit like EBay, think of it as CBay 🙂
New bidders need to register and establish their credit limit in order to participate. We are happy to provide condition reports by email and strongly urge any prospective bidders to email the auction Team with any questions as we are online 24/7 and always happy to help
The auction department was established in 2009 and C.Gars Auctions are the only specialist cigar auctioneer in the world. It's such a privilege to be able to deal with such rare Havanas throughout the year. I'm sort of the curator of the collection, I look after them and love them and then find a new home for them 🙂
In other news …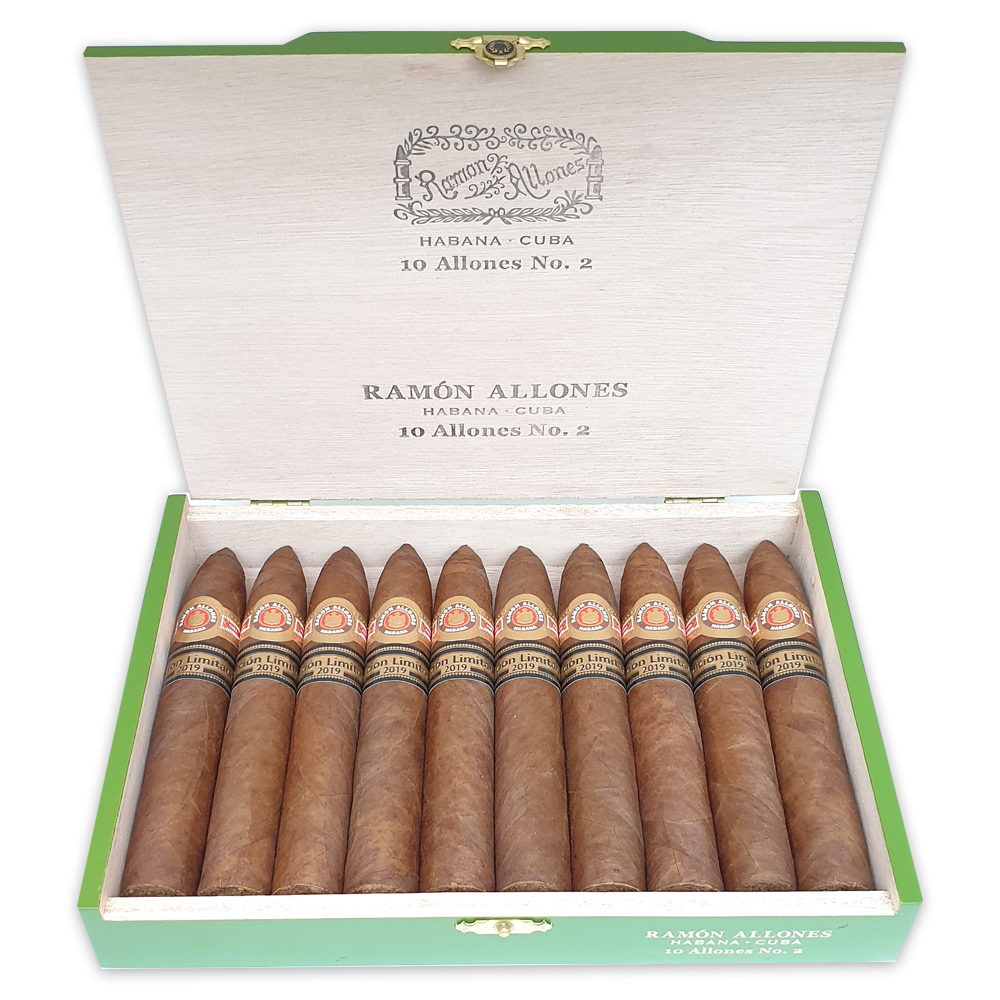 The Ramon Allones No.2 Limited Edition proved to be a resounding success but of course nothing goes smoothly in the cigar business and the first allocation that arrived for the launch was very small with the main delivery expected a few weeks later. Well, you guessed it – that didn't happen as the shipment was caught up and delayed. The good news is that we finally do expect them in the next 10 days or so and will of course be fulfilling all back orders as well as releasing more availability as soon as they arrive. My apologies to our clients for this unavoidable and unexpected delay. It will be worth the wait for sure …
In the mean time we have released some more of our reserve stocks of La Gloria Cubana Britanicas Extra, El Rey del Mundo La Reina and Juan Lopez Seleccion Superba on the website.
We don't yet have a reopening date for our cigar sampling lounges , again –due to Corona. We were hoping it would be this month but it's now pushed back to November. Hopefully we will get back to normal soon. You can join us on our virtual herfs though which are a lot of fun. We feature cigars and premium spirits and have some great brand ambassadors to talk about the products. Join me on the next one HERE
I guess that's the end of Summer looking at the torrential rain outside my window but clearly the increase in our clients enjoying a smoke and a drink is here to stay. Happy to say that we have acquired two additional C.Gars mail order warehouse buildings that will be state of the art ( Think of us as Amazon for cigars !) and should be fully operational and integrated in the next month.

We have recently partnered with a fantastic gin distillery that has blown us away with their amazing boutique gin. Check out the website here https://foragers.co.uk/ the gin available online and at all Turmeaus shops.
Starting with soft juniper tones, Foragers gently takes you to fresh, semi-sweetness of apple and elderberry, before giving way to incredible, subtle, unmistakable floral notes from gorse and heather flowers. BUY NOW
Forager's Black Label delivers intense, smooth juniper notes followed by beautifully mellow warmth and richness stemming from Sea Buckthorn. BUY NOW
Our Stalla Dhu range of single malt whisky continues to win multiple international awards and we have just released and bottled a very rather delicious single cask of Caol Ila at cask strength BUY NOW !
In the wonderful world of New World cigars we have the largest selection in the UK, something for everyone but my current favourite is the 'sweet as sugar' Plasencia Orchant Seleccion Toro. The best cigar in its class and if you don't love it I will give your money back.
And … in the incredible world of Havanas I'm enjoying Partagas Lusitanias more than ever ( I have a lot of time to sample !) if you have the time …
Finally big congratulations to our friends ( Jonny , Pavel and Dominica ) at Havana Cigar Exchange who have just opened their second shop at 1A St James's street. We wish them every success.
Have a smokey weekend
Peaceful puffing
Mitchell