Seems like we just got wrapped up with the Spring Auction and its already Summer Auction time again!
Over 360 Lots will be online from Tuesday May 19th and the auction will end on June 1st
Here's a link to the auction website

We have added an excellent new 'zoom' feature so you can see the cigars up close and personal 🙂 but we are of course always happy to provide specific condition reports by email and you need only drop us a line at sales@cgarsltd.co.uk
We have loads of new sellers for this auction and a mouth-watering, high quality selection of cigars under the following categories:
– Jars of cigars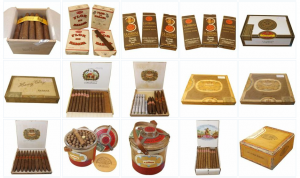 – Mature cigars
– Vintage cigars
– Gran Reserva and Reserva Edition cigars
– Limited Edition cigars
– Limited Edition Books
– Limited Edition Humidors
– Dunhill cigars
– Davidoff Cigars
– Pre Embargo cigars
Our Summer auction is being held with the kind co-operation and assistance of our colleagues Edward and Eddie Sahakian from Davidoff of London and many of the finest Lots in the sale can be viewed at their fabulous cigar store at 35 St James's.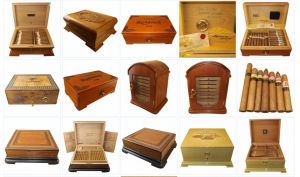 Clients frequently ask me when I think the supply of vintage cigars will start to dwindle?  but I honestly see no sign of the market or supply slowing down.
We previously held 2 auctions a year (Summer and Winter) and knocked down around 600 Lots in total but we will already have knocked down over 600 Lots between the Spring and Summer auctions so we reckon by the time we have completed our winter auction we should be up to almost 1000 Lots, which is quite a hefty increase.
The online auction works a bit like eBay… think of it as CBay! You can bid up to the last second if you wish and if you have a fast connection you may bag a bargain.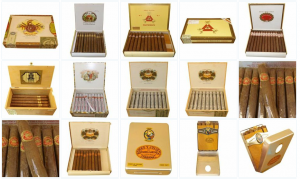 Our Winter auction date is now set for the 1st December and will follow the same format as last year's auction in so far as it will be held at the fabulous Boisdale Canary Wharf at 3.30 pm and is part of the spectacular Spectator Magazine Cigar Smoker of the Year Awards event.
The auction will be conducted by resident C.Gars auctioneer Jonathan Humbert and we look forward to welcoming him back to the rostrum.
If you came to the last event you won't want to miss this one! Tickets £250 each and will include luxury Champagne reception, three course dinner with fantastic wines, Cognac and malt whisky on the terrace after dinner plus seven hand rolled cigars per guest AND a goody bag.
Last year tickets completely sold out so we strongly advise reservations are made early. Ticket to dinner entitles guests to attend the Vintage Cigar Auction. Contact for ticket sales: susanna@boisdale.co.uk
Those wishing only to attend the auction please see http://www.cigarauctions.co.uk or contact sales@cgarsltd.co.uk
Auctions are great for buyers and sellers. The market is transparent and market prices are established clearly. We leave all of the sold Lot results on both of our auction websites permanently as a resource and its terribly interesting to see 'what's hot and what's not'
Without doubt interest in pre embargo Havanas is at an all-time high and demand for Davidoff and Dunhill as well as Gran Reserva and Coleccion Habanos books seem to have no limit.
Of course we buy and sell limited edition and vintage Havanas all year round (not just by auction!) in fact auctions are a small part of our overall vintage cigar sales yearly. I like to think of myself as a bit of an old fashioned cigar merchant. We take huge stock positions in many cigars every year and we lay them down for a further 3/5/7/10 years until we feel they are at their peak and ready to release into the market again. Our walk in humidors are bursting at the seams with the finest Havana cigars, literally from floor to ceiling. I am indeed the 'kid in the candy store'!
I'm often asked, what should clients invest in? It's a question I can't honestly answer as I'm not an investment advisor, just a cigar merchant. Cigar brands and vitolas come into fashion and sometimes go out of fashion and then come back again. What I can comment on is past performance and if that is anything to go on, the brands of Cohiba, Partagas and Montecristo will always remain the most popular for collectors and investors.
Cigars such as the Cohiba 1966 Limited edition are incredibly popular for many as a lot of people see their future values going up to £100 per cigar, similar to the 2004 Cohiba Sublimes Limited edition. I don't know if that will happen but I do know that the presentation is beautiful and the cigars have a blend of exceptional merit. We have a few hundred boxes stashed away in our Directors Reserve humidor.
This week's travels took me to Nice in the beautiful South of France. Squeezy Jet fly there from Gatwick (mad early 6 am flight!) and I think it took me longer to get from home to the airport than the actual flight took! C'est la vie. I was asked to do a valuation on a small but delightful collection of Davidoff and other vintage cigars by a new client. The weather was magnificent, hot and sunny and I had an hour to enjoy a couple of glasses of wine and an H. Upmann Connoisseur A before boarding the flight back to London and getting back to the office mid-afternoon. I must be crazy but I do love my job 🙂
Popped over to my Father's last night for a mini herf and over a bottle of Boisdale Champagne enjoyed some 2005 Montecristo No. 2's. My Dad moaned on and on and on… and on about how they are not as good as the Monte 2's he smoked years ago but he had to admit that they were still a  bloody good smoke! (He went through 3 cigars so they can't have been too bad!)
My diary was clear on Friday (very rare) so I'm up in Scotland visiting Robert Graham shops in Rose street and Canongate – Edinburgh and enjoying a few cigars and single malt's with my partner Ron.
Have a smokey weekend,
Peaceful puffing,
Mitchell