Do you like me on Facebook? If so you have probably seen that C.Gars has acquired the rather luvlee jublee big shop next door to our existing store on Watergate street Chester.
The builders are crashing away both at Chester and Norfolk and we hope to be opening both new stores in around 6-8 weeks time.
I love the retail cigar business as it's so intriguing for me to continuously try to adapt to what the market needs. I have little doubt that larger shops with large sampling lounges are the way forward and that's what we are doing in Chester – huge walk in humidor – large and comfortable sampling lounge. Client lockers, complimentary bar/snacks/papers/TV. What more could you ask for?
Norfolk will have a similar offering except it will also have the largest range of loose rolling tobacco and pipe tobacco in the country. All rather exciting especially as I intend to increase the amount of tasting evenings we do year round again due to huge demand.
I remember when I bought the first retail cigar shop which was Turmeaus Liverpool and a lot of people laughed at me and the location. Made me all the more determined to succeed obviously and succeed we have as we continue to go from strength to strength. I'm actually thinking about opening a JR cigars style supercigarstore in Liverpool by the end of this year. Watch this space…
Tastings coming up on the 19th and 20th August at my Liverpool and Chester branches. Jet lag allowing I'll zoom ooop North and be at both for a little herf activity 🙂 Tickets are available here.
I'm still in sunny LA and as you can see from the photos just generally herfing my way across Los Angeles day and night. I think we broke the recent herfing record at 12 hours nonstop with a wonderful catered lunch for 30 guests at my friends house, copious amounts of libations and smokes and the best of company (TY VC) We smoked through ridiculous amounts of Padron and Alec Bradley cigars as well as a box of  Inca Secret Blend Toros.
I had a smashing evening last Saturday (despite the rain!) herfing on the terrace at Mr C in Beverly Hills. They have a resident blues band who are brill and my friend Michael Lington popped over for a smoke and a cocktail. Michael has just launched a boutique range of 3 rather delicious wines. More details on www.lingtonwine.com
Still working hard on my Inca Secret Blend cigars destined for launch in the USA before the end of the year. I know, I know, I've been banging on about the launch for ages but what can I tell you? – I'm a perfectionist, sort of cigar OCD. But when these puppies hit the market I believe they will be as popular as the UK Inka Secret Blend range (now our best selling New World cigar!)
I'll be introducing new ranges of Torano, Oliva, Inka Maduro, Nat Sherman and Regius over the next 4 – 6 weeks. Of course they will be at incredibly low prices and you can't find them anywhere other than C.Gars and our retail shops because… No one else stocks them 🙂
I'm very excited about the Nat Sherman range we are bringing in due to so many clients requesting these cigars following our testing the market out with some of the traditional Nat Sherman cigars over the last few months. Nat Sherman has a super cool cigar store in New York that I love to visit when I'm in town and Michael Herklots is a dear old industry chum who always gives me a warm welcome. If you are visiting NYC a visit to Nat Sherman is a must.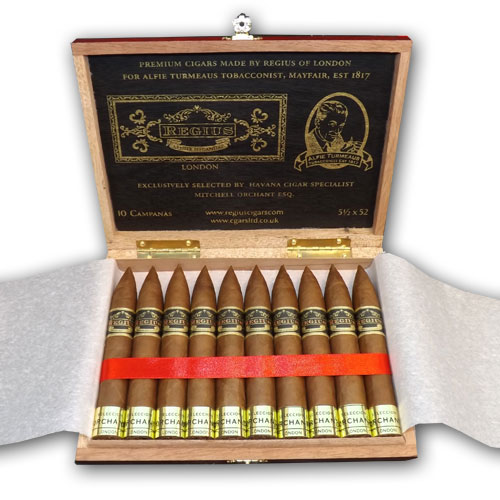 If you haven't tried the new 2014 Regius Limited Editions you really would be well advised to before they sell out. Half of our stock went in the first week of release! Priced ridiculously well and carefully blended to my specification these cigars are sure to please. Click here to try one for yourself before they're all gone!
I can't smoke any Havanas in the USA obviously so my challenge has been to find some New World cigars that deliver enough flavour burst for my palate without the bitterness associated with many of these cigars. I have definitely settled on Oliva Serie V torpedo and Davidoff Gran Cru No. 5 as well as the occasional Alec Bradley Prensado.  These are all really good smokes and hit the spot in terms of blend consistency as well as construction.  That said after 5 weeks without a single Havana cigar I'm looking forward to getting back to the office and having a Montecristo No. 2!
I was looking through our massive range of humidors recently and can't help but think the Dunhill range stands out in a class of its own. Obviously it's all personal taste but I love the clean lines and classic designs. The build quality is magnificent and I actually think the prices are cheap for such a top end product. Check out the range. The cigar cases ain't too shabby either.
That's all the news from the LA office… Time for another cocktail and smoke by the pool.
Have a smokey week,
Peaceful puffing,
Mitchell