Finally our wonderful UK regional Havana Cigar has been released. I can confirm it's been worth the wait.
Hunters and Frankau treated a few lucky Masters of Cigars and a few cigar merchants to a first rate launch event at The Churchill hotel on Tuesday evening.
We kicked off with a Cuaba Divinos and followed it with the Juan Lopez Seleccion Superba. The smokes were paired up with some delicious cocktails which I thoroughly tested out  😉
The Seleccion Superba measures in at 5 7\8 inches length and 54 ring gauge, the draw was very easy allowing a kaleidoscope of rich full flavour through this medium strength Puros.
They were of course sold first in the UK though our La Casa del Habano in Chester and already proving to be very popular.
Wednesday morning we woke up to a different world with Donald Trump as President of the USA (he's not a cigar smoker as far as I know!). We don't have political views at C.Gars Ltd but we all thought how funny that the pollsters had got it dramatically wrong for a third time (previously wrong about the UK General Election and Brexit Referendum). Maybe they should take up cigar smoking to help them concentrate?!

Off I zoomed up North on the Virgin train with our first stop at Turmeaus Liverpool. What a cracking cigar and whisky store and lounge. It was great to catch up with our brilliant architect and building contractors and very exciting to see the second part of this project well under way now with a lot of construction work being done.
On to La Casa del Habano Chester for a whisky and cigar tasting event. Whisky from Paul John (very interesting indeed, thank you Krishna!) Paired up with Montecristo Medias Coronas and Bolivar Royal Coronas. Late evening attendees were treated to some Orchant Selection Cigar Malt, Santiago 20 rum and Davidoff Chateau Yquem cigars… Not too shabby 🙂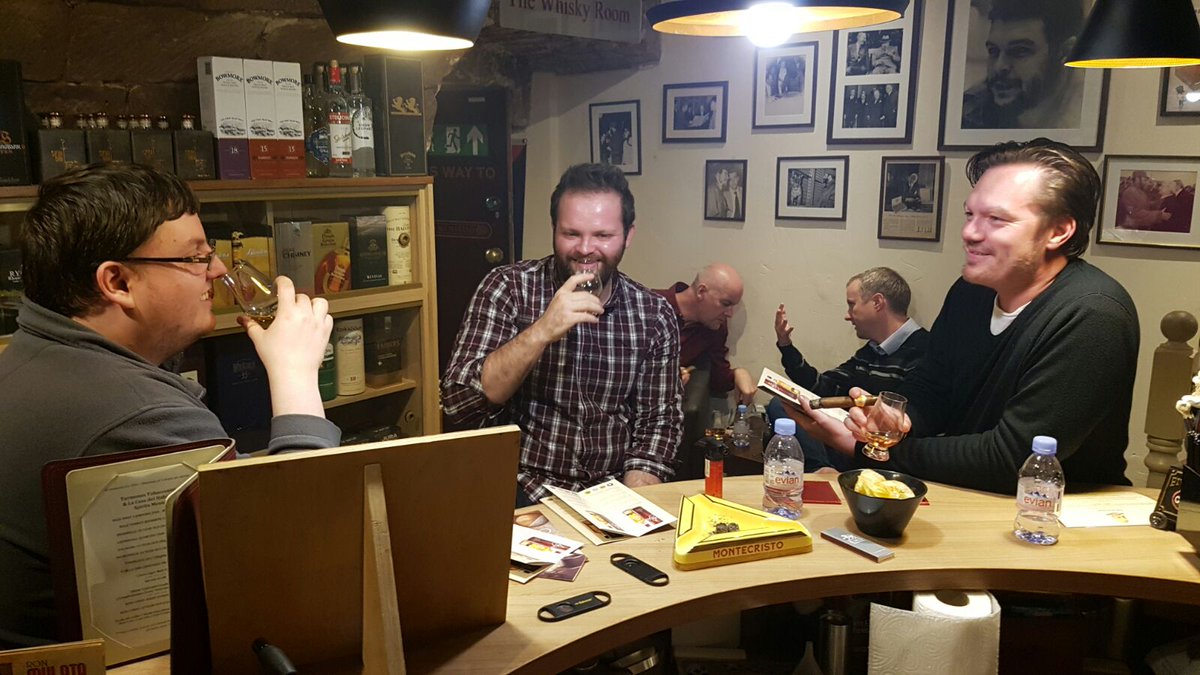 Canapés, by our friends at Bar Lounge, were provided to a very crowded 2 session tasting event (almost 100 attendees overall!). We even had some friends from the USA join us 🙂 Fair to say a good evening was had by all. My thanks to Sara, Roy, Calum, Chad, Peter and Henry – the brilliant Turmeaus team in Chester.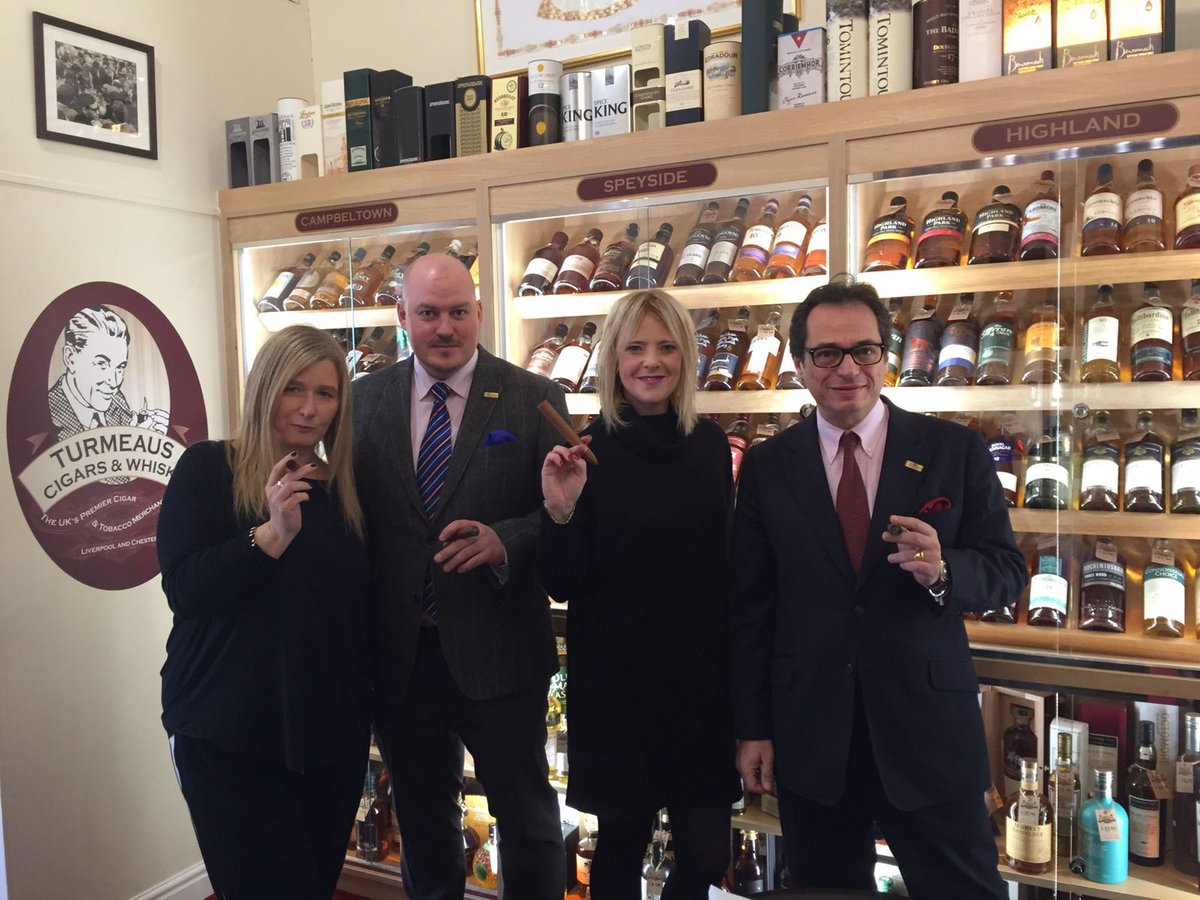 On Thursday the day was kicked off with espresso and ERDM Demi Tasse at La Casa before we headed off to Turmeaus Knutsford. Roy and I chilled in the cigar sampling lounge with Sara and Karyn for a couple of hours. We whammed through some 2008 Hoyo Epicure Especial which are smoking like a dream.
Knutsford is a beautiful town with great bars and restaurants and Turmeaus fits in perfectly. Huge range of cigars, whisky and wine and a very comfortable sampling lounge as well as super friendly staff.
We headed back to Liverpool and had a spot of dinner with friends at San Carlo (one of our favourite restaurants) and herfed a D6 on the terrace of the Indigo before calling it a night after a pretty full on day!
Breakfast smokes at Turmeaus Liverpool (Partagas Shorts) and now heading back to C.Gars London to wrap up the week with a sampling session with friends who are visiting from the USA .
Auction catalogue will be online and posted to clients on Monday (that's 2 weeks before the sale) I must say it's a very very good and interesting catalogue indeed.
Next week I'm off to the annual Partagas Festival and looking forward to catching up with friends of Partagas from all over the world 🙂
The weekend baggie is filled with:
Montecristo Medias Coronas
Bolivar Orchant Seleccion
El Rey Del Mundo Demi Tasse
Juan Lopez Seleccion Superba
… And a bottle of Orchant Selection cigar malt 🙂
That should keep me chilled out for a couple of days!
Have a smokey weekend.
Peaceful puffing
Mitchell