Glenfiddich is always producing those perfect drams to accompany those elegant times in your life…or maybe just those times you are feeling fancy! This Grande Couronne is no different!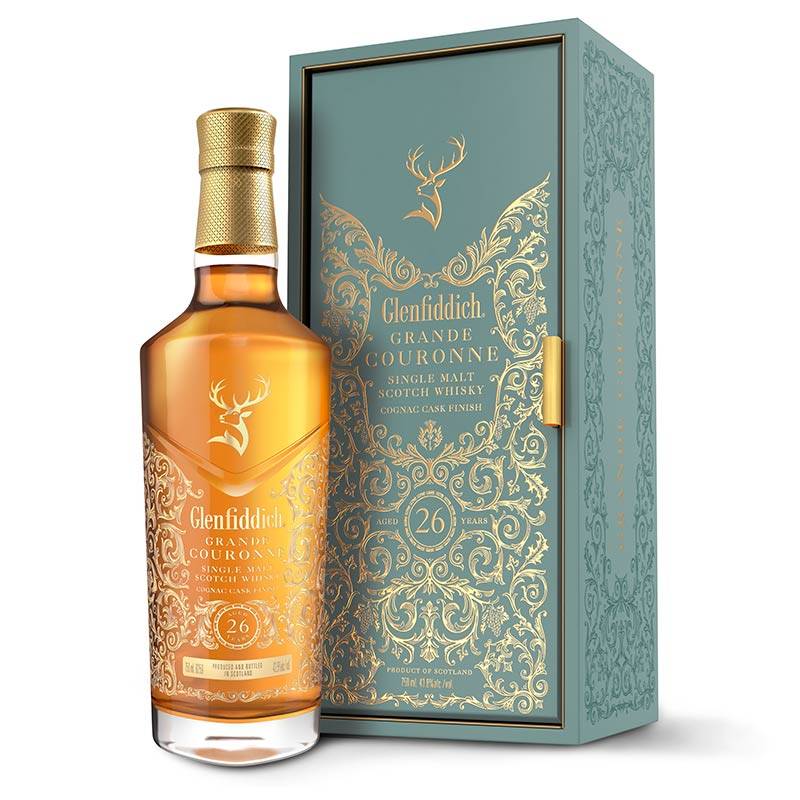 This bottling is the distillery's newest edition to their Grand Series, and quite literally the "crowning glory" to that series. Seeing as the name means "Big Crown" in French. The Grand Series was created as an opulent line-up to accompany significant moments that are cause for celebration. But like I said, you can crack this open if you are feeling fancy and want to sit out on your back deck in a tuxedo!
With the Glenfiddich Gran Cru having been finished in French cuvée oak casks and the Gran Reserva finishing in Caribbean rum casks, it is no surprise they had something special for this one. After having spent most of its life in American and European oak casks, the whisky is then transferred into carefully chosen rare French Cognac casks. The Cognac adding that much more elegance to the whisky.
Glenfiddich's own Malt Master, Brian Kinsman had this to say:
"The Grand Series perfectly encapsulates Glenfiddich's spirit of innovation and our ability to experiment with aged liquid and intriguing finishes. Grande Couronne is the latest to exemplify that approach.
It is the only Glenfiddich single malt that has matured in American and European oak casks and finished in rare French Cognac casks. The length of the finish, two years, is highly unusual and adds extra layers of sweet toasted oak and velvety aromas of café crème, brown sugar and soft spice."
As with any of Glenfiddich's limited release, the Grande Couronne comes in a beautiful display box with a rotating stage for the bottle! Masterfully designed with gold leafing and inside the box is like an itsy bitsy Louvre with renaissance inspired paintings.
So if you are looking for a very special gift or a whisky for that next big occasion, this might be for you!
Elijah