Yellow Label and Black Label Forager's have easily become some of our favourite gins by a long shot! The Yellow being that wonderfully crisp and refreshing gin to take any G&T to the next level. The Black being the quiet sophistication that every gin martini should be made with! So, when we received our stock of the new releases from Forager's, I was beyond excited!
From seeing that they were trailblazing with the use of sugar beets in crafting their vodka or teaming up with a Famous jeweler to produce an incredible gin liqueur! You can tell that every bit of effort that they put into their bottlings are full of passion! There are plenty of great spirits out there, but not as many that are continuously striving to make better offerings for their customer base, like the folks at Forager's.
If you have yet to try anything from the Forager's lineup, please do yourself a favour and grab a bottle or two!
From the distillery itself, let me present the three new releases from the heart of Wales!
"Y Bēt (The Beet) – Welsh Vodka
Vodka distilled in the foothills of Snowdonia. Smooth and slightly sweet, this spirit is handcrafted and slowly distilled through a copper still. With hints of peppermint, cream, and citrus. It's the perfect vodka for any cocktail. We are pioneering the use of Sugar Beets in crafting this vodka! Handcrafted to be a little off-beat, this rhythmic spirit was composed to showcase the harmony of the Welsh elements!
Forager's Soulful Sloe Gin
Forager's is proud to release the Soulful Sloe Gin. Created the way nature intended, slowly macerated with the freshest, late harvest sloe berries, orange and cloves. Sweet, bitter and rounded; perfect for a cold winter evening.
Foragers Clogau 2020 Release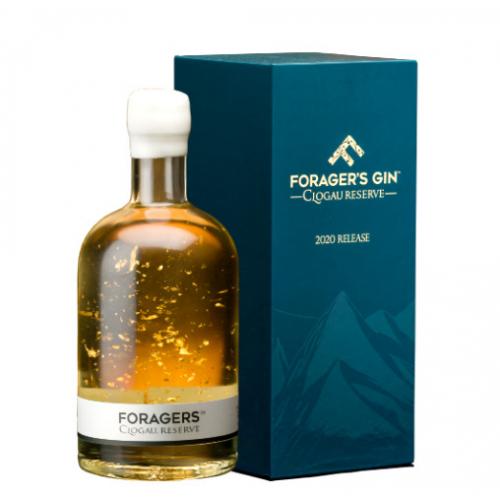 The rarest of the worlds gold, meets the gracious Forager's Gin. Combining the richness of sea buckthorn and the clean cut taste of Foragers Black Label, for this once in a lifetime Gin Liqueur, which tastes just like Christmas. Made in collaboration with our wonderful Welsh neighbour, famous jeweler Clogau! Crafted using the fresh water from the Clogau St David's gold mine, deep in the mountains of Snowdonia."
Slainte
Anthony