Next month, October 19th to be precise, will mark some 54 years since the U.S of A imposed their Embargo on Cuba. Hell of a long time to punish the man in the street in Cuba and I can't profess to understand why it continues. C.Gars as a business does not hold any political views whatsoever (so if you are a Cuban in Florida…no need to email me telling me off!) Presumably the embargo won't last forever though I would guess for a lot of Cubans it already feels like forever.
Okay, so no need for me to give any history lesson about the Embargo as most of my blog readers probably know more about it than me but I always find it interesting when UK clients ask me if they are allowed to buy Cuban cigars? Umm… Yes, the Embargo is between the USA and Cuba and it has nothing to do with the UK!
The UK has enjoyed a normal trading relationship with Cuba for many happy years and continues to do so as far as I am aware. In fact during my numerous trips to Havana over the last 20 odd years the place is packed with British tourists enjoying the best the country has to offer; music, weather, rum and cigars as well as exceptionally friendly people!
So why do I mention this? Well it seems that we are affected by the Embargo after all as it seems to be wreaking havoc on our business over the last 6 months! Apparently our bank (where we have  happily been clients of for the last 3 generations of the Orchant family) have a problem sending International wire payments in Dollars (anywhere – and I don't mean Cuba!) due to additional scrutiny by US banks in case heaven forbid a Dollars transaction could be going to one of the verboten countries such as Korea, Syria and… Cuba!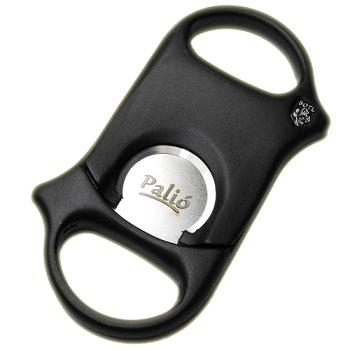 Never mind that we are main importers and distributors for super sharp Palio cutters… Based in the USA. Beautiful Daniel Marshall humidors… Based in the USA. Western Digital super precise hygrometer… Made in the USA. Cigar Oasis humidifiers… Made in the USA (get the picture?!) and never mind that we have been making International wire payments to the same companies month in and month out for years and years and years… All the wires are delayed by banks in the USA in case heaven forbid we are trading with the enemy in US Dollars!!! It's so frustrating I don't know whether to laugh or cry.
We are delighted to import these fabulous ranges of humidors and accessories directly and cut out the wholesale margin to give our customers the best possible prices for items they could not otherwise buy in the UK. We've always had a great reputation for paying suppliers bloody fast so we can negotiate best terms but  no thanks to the banks our reputation is now suffering through no fault of our own.
International wires should take a day, perhaps two days, but they are frequently held up for weeks or even a month. It's a great gig when the banks must be making a fortune in interest for overnight deposits I would have thought and the poor little businessman like me is just left taken for a fool.
So I thought there must be another way to make wire payments surely? I found a fabulous 4 page advert in the Sunday Times for an International payment service. Called them up told them what we do and who we pay, got messed around for 48 hours and they finally came back and basically said, 'sorry mate you're a Cuban cigar merchant so we can't help you'!  Good grief, I also sell every other cigar that is imported into the UK (Dominican, Honduran, Peruvian, Filipino, Continental etc etc) as well as a million quids worth of accessories a year but no, they were not in the least bit interested.
What to do next? Well, coincidentally I was having a smoke and a drink with my cousin Craig who I hadn't seen in a while and salvation was to be found as he is a Business Development Manager at MoneyCorp! I told him of my woes with the bank and he had my new International payments account set up in a jiffy. It's not a perfect solution and we are still having the odd delays but I can honestly say that MoneyCorp has to be one of the most professional businesses I have ever come across. Very fast email response time and far better exchange rates than I ever received from the bank. So at the risk of sounding spammy, (and no I don't make commission!) if you want great service and great exchange rates shoot my cuz Craig Lesser an email Craig.Lesser@moneycorp.com he'll be happy to help you and you can always mooch a good cigar from him!
Righto – end of this week's bank rant 🙂
…And in other news this week:
Turmeaus Chester expansion… 4 weeks to go before opening so the countdown has begun! HUGE walk in humidor, super cool and comfortable sampling lounge, client lockers and the best in client hospitality assured. We have applied to license the premises (our shop next door already sells a select range of single malt) and hope to have the license granted by the time we open as we have a great range of Cuban rum and Robert Graham whisky.
Turmeaus Norfolk… 5 weeks to go before opening. Very excited about this one as I don't think there is a specialist cigar shop for miles around. The huge walk in humidor will feature all our favorite Havanas as well as the largest range of New World cigars in the country. The main shop area will also have the largest selection of pipe tobacco in the country. We are building a very comfortable sampling lounge and we have plenty of parking by the shop.
Turmeaus Liverpool is due for a facelift and refit in November which will add a lot more space for a lot more cigars and whisky 🙂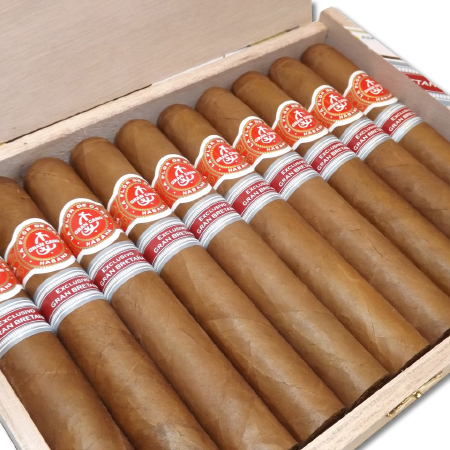 If you follow me on Twitter you may have seen some of my breakfast car smokes on the drive to the office – I've been whamming my way through LFDC Gran Coronas over the last week and think this could be the perfect smoke for the morning. This cheeky UK regional measures in at 5 ½" length and 50 ring gauge. Its light in strength but packs a kaleidoscope  of flavours that I find irresistible and usually have to spark up another as soon as I get to the office. Buy them whilst you can, they are a limited edition and only available to the UK market.
My change of pace cigar this week is the Davidoff Nicaraguan robusto. Man that packs a punch! Think other end of the strength scale to the regular Davidoff range. Full bodied, full flavored with the Nic kick I love. Highly recommended.
For Inka fans I have to apologies at the absence of the incredibly popular Cristales. The Inka brand is far and away our best-selling New World cigar and we sold out of this size faster than we would ever have believed. I'm expecting a delivery of 20,000 sticks in around 3 weeks' time which should last a few months!
I had the pleasure of welcoming actor and friend Michael Nouri to the office for a little sampling session last week. Michael had been acting in a play at the Edinburgh Festival and getting his cigar supply from Robert Graham Rose street which kept him going! If you're as old as me you may remember Michael from Gangster Chronicles. He will always be Lucky Luciano to me 🙂 We enjoyed some delicious 15 year old Ron Mulata with UK regional edition Punch Serie D'Oro No. 1's.
That's all the news for now and I'm  outta here to celebrate my wedding anniversary with C.Gars Director, Karyn 🙂 Dom Perignon Champagne and 1989 Davidoff Dom Perignon on the menu for this evening.
Peaceful puffing,
Mitchell