Greetings from London, amid a heatwave. So perfect, cigar-herfing weather that we expect to continue all week, which I'm especially delighted to say as my new office is relaxing outside the C.Gars shop at 23a St James's Street. With four shops, including us, now from Piccadilly down to Pall Mall, you might call this stretch Cigar Land. 
From the news of late, you have probably registered that the situation in Cuba is not good at all. I understand that there are quite a lot of fake updates, but also any number of accurate reports about demonstrations on the streets of various cities.
I believe the protests are largely driven by the chronic food shortages on the island as well as the slow vaccination programme.  The economy is facing horrendous difficulties for a multitude of reasons, including the ongoing US Embargo. I don't recall ever seeing anti-government demonstrations of this nature while the Castro brothers were leading the country, so this is a very serious concern.  It's a sorry situation for the people of Cuba,  who have my utmost sympathy.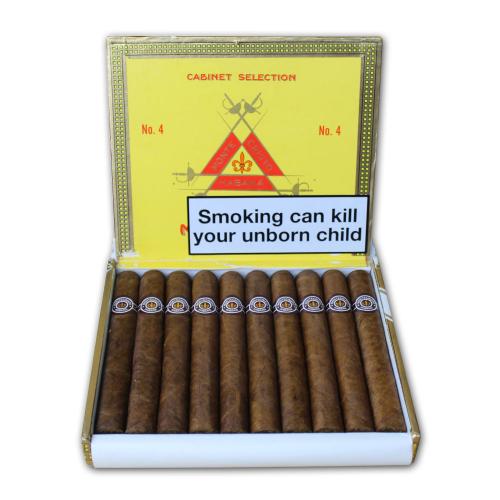 The cigar industry has inevitably been affected by Covid and related issues – logistics and transportation – as well as slowdowns at the factories. We have had to manage stock carefully for the last 18 months. These supply problems are now getting worse by the day. As a benchmark, Montecristo No.4's are out of stock with our importer.
Tubed cigars are in short supply and the available Cohiba range is pitiful with Siglo IV being the latest casualty of a shortfall. The Cohiba Lanceros, Esplendidos and Coronas Especiales became scarce ages ago, and all sizes of BHK's and Siglo VI are rarely available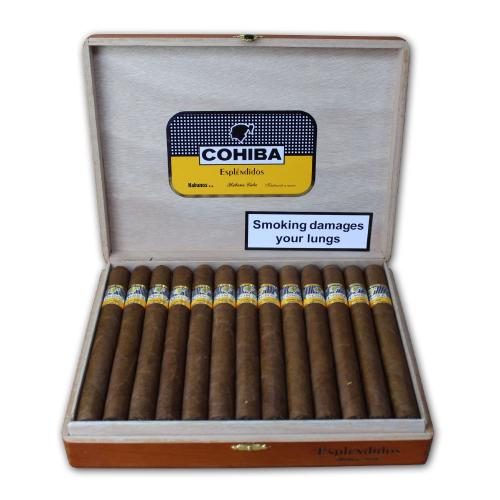 at present. The entire Cohiba Maduro range is also incredibly thin on the ground. Last week's casualties in supply included El Rey del Mundo Demi Tasse and Choix Supreme so I am very sorry to say that there is practically nothing available from the El Rey de Mundo house for now.
There is an excellent article on the Cuban cigar shortage here by Laurent Mimouni. I am very apprehensive about how bad the situation could become with supplies likely to worsen further over the weeks and months ahead. We will, of course, be doing everything we can to ensure that we have the widest possible range for you. At the same time, be assured this is not an effort to bolster sales by suggesting a shortage.  I strongly advise you to top up with your favourites while they are available as we cannot guarantee that stocks will hold up.
The issues we are trying our best to manage are not limited to Cuba. We also face supply concerns of various sizes in brands of cigars from Nicaragua. Honduras and the Dominican Republic, too. Padron cigars are a good example of the struggle we have faced with New World stocks for 18 months, now.
I am glad that we can at least offer you a chance to secure some cigars that would otherwise be in only the shallowest of volumes. By this, I mean our Summer cigar auction, which will be live to bid on our designated auction website hopefully by Tuesday evening and at the latest by Wednesday. For this sale, we have almost 600 lots of aged, rare, mature and unusual cigars as well as single-malt whisky on offer. In all, I hope a welcome opportunity to pick up some of the cigars that are currently unavailable.
The auction will conclude on July 27. Bidders have to register to bid and confirm their credit limit before the sale. My helpful auction team are always available to advise every day, around the clock, at  sales@onlinecigarauctions.com
Some of the Havana highlights include:
–       The rarest of Davidoff 80th anniversary presentation boxes, with 20 cigars and a cigar tube signed by Zino Davidoff.
–       A Davidoff Dom Perignon box of  25 cigars of impeccable condition and appearance.
–       A Cohiba Majestuosos 1966 humidors.
–       An H. Upmann 160th anniversary humidor.
–       A cabinet of 50 Dunhill H. Upmann No.205 that are pre-embargo and in pristine condition.
On Wednesday evening, by which time the auction should, as said, be up and running, I am looking forward to our next virtual tasting event featuring Bolivar Belicosos and Glenfiddich single-malt whisky. The brand ambassadors will take us through the event and share their considerable and compelling knowledge with us.
Bolivar Belicoso Finos has long been one of my favourite Havana cigars and we have selected certain vintages of merit over the years to brand ' Orchant Seleccion'  that have been terribly popular. It will be interesting how well current-production BBF's compare.  Please do join me for what is sure to be a memorable tasting. If you, unfortunately, cannot be part of this, please email me and let me know if you are enjoying the blend on the current production cigars.
As well as virtual offerings, I am delighted to say that we have opened all of our sampling lounges at our choice shop locations. With the news about the Covid infection rates, can we, respectfully, please ask all of our valued customers to continue wearing masks when entering our shops and maintain social distancing with a view to everyone staying as safe as possible. Our staff will continue to wear masks, regardless of changes to national guidelines.
Have a sunny, smokey and above all safe week. My personal highlight is a visit to Boisdale Belgravia on Thursday. I have a table outside booked at a place that has long been one of my favourite, cigar-friendly venues and the menu looks better than ever. I dare say I will pop into C.Gars – St James's for a pre-lunch cocktail before heading across the park to Eccleston Street.
Wherever you are, peaceful puffing…
Mitchell