There have been 3 new Teeling Irish Whiskey releases this year, 2 of which were released to coincide with World Whisky Day. Brabazon Series 3 and Teeling 28 year old were released together, along with the 18 year old Renaissance Volume 1 released in the UK this year. As a big fan of Teeling, these releases are quite exciting! Showing what premium Irish Whisky is all about.
The 18 year old is the first release in their Renaissance Series. This series to follow up from their highly popular and highly awarded Revival Series. Matured in ex-Bourbon casks, followed by a further 18 months ma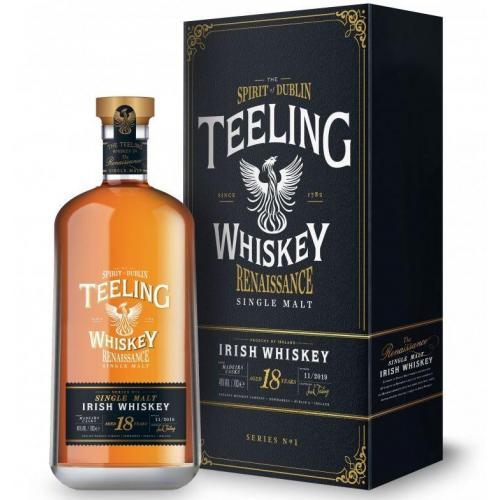 turation in ex-Madeira casks. This release is limited to 9,000 bottles, bottled at 46% with no chill filtration.
"The new range marks five years down the line. Five years ago we were at a stage where it was the revival of Irish whiskey and now we're at a stage of the renaissance." Said Stephen Teeling.
Taste: Silky richness accompanied by toffee apple, dried fruits and rosewater notes with cinnamon and clove spice on the tongue.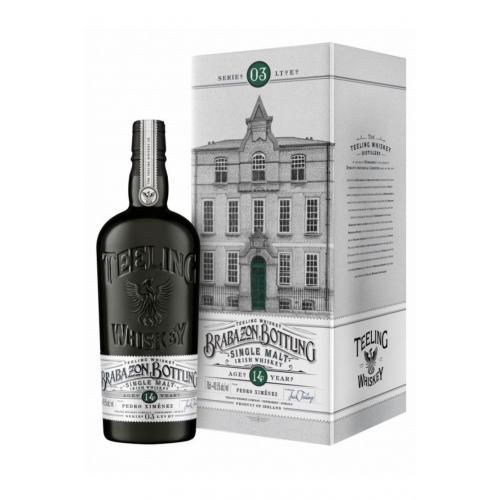 The Brabazon Series 3 release sees a 10,000 bottle limited release. The Brabazon series was created as a unique collection of Irish Single Malts to capture the full impact of using fortified wine casks in the maturation. Series 3 is a 14 year old that was finished in Pedro Ximenez casks, which were supplied by a small family run winery.
Taste: Dark chocolate, toffee apples, dates and cinnamon.
Released with Brabazon Series 3 was this magnificent 28 year old! This bottling is a continuation from the much beloved 21 and 24 year old releases, of which took home World's Best Single Malt! All three come from the same 1991 distillate, this 28 just spending an additional 4 years maturing in Sauternes casks, making a total of 8 years in Sauternes. This expression is limited to 4,000 bottles and is bottled at 46% ABV.
Taste: Velvety smooth with a slight smokiness, fresh picked peaches, and fresh honey.
With all that is going on in the world, Teeling has been doing what it can to help numerous charities during the pandemic. That just makes me like them that much more! It shows their true caring for the community around them.
"We all feel helpless at times like this so do your part by buying some Teeling Whiskey swag with all proceeds bar the tax man's take going to support the heroes at the front line of the battle against COVID 19. From the people caring for our elderly, vulnerable community to those in the trenches in hospitals around the country, we wanted to do something to support in some way. We chose to create the Teeling Front Line Heroes website to try our best to give back to people who are making huge sacrifices on a daily basis. As we have all been forced to step back they are stepping forward day after day tackling this crisis head on and this website is a small gesture of our appreciation for these true front line heroes."
Teelingfrontlineheroes.com for more.
Slainte
Anthony