Apparently today is Blue Monday though it doesn't seems like that at C.Gars, unless it refers to a blue haze of smoke 🙂 We should have just cheered you up a bit more anyway with our January Blow Out Sale!
We kicked off a very busy January with sales in store and online at record levels. Almost 100% stock availability (except for the elusive Siglo VI and Behike range) and 100% on time order fulfilment. Not a bad start to the year…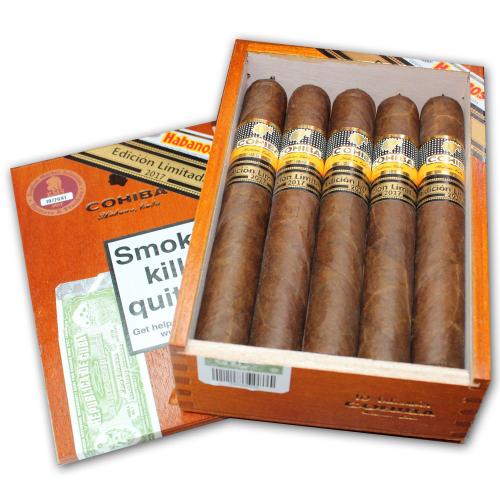 We're expecting to release some more of the exceptionally popular Cohiba Talisman later this month though I would guess they will be snapped up fast. We also expect to have some more Romeo Wide Churchill Gran Reserva by the end of the month. Great start to the year!
I met Ed, the owner of a fabulous new cigar store in Kensington this morning and we chatted in the office whilst sampling Bolivar Royal Coronas. We agreed that London or perhaps the UK(!) really is the Mecca of the premium cigar world. Visit him on Kensington Church Street. It's a beautiful shop and humidor.
Last week I zoomed around our beautiful Turmeaus cigars and whisky shops/sampling lounges in Chester, Knutsford and Liverpool and enjoyed a splendid sampling evening at Turmeaus Late Hour cigar shop and lounge in Liverpool.
I also had a quick sampling session at our La Casa del Habano Chester. The huge walk in humidor is crammed to the ceiling with an amazing range of Havanas including the exclusive LCDH releases. The next tasting event is here 14th March 2018 – tickets available here.
We enjoyed the super exclusive Davidoff Exclusive Orchant Seleccion Lancero paired up with single cask Stalla Dhu Ben Nevis and Auchroisk. This was followed by dinner from the new menu at Puffin' Rooms and great music by Sue Kirby Clark untill… well rather late 🙂 I can't wait to be back next week for what should be a rather amazing Davidoff and Dalmore event – tickets available here.
I went to see the Darkest Hour yesterday and Gary Oldman's portrayal of Churchill was quite remarkable. No wonder its getting such great reviews. Well done to Gary Oldman smoking so many cigars! I remember selling this amazing cabinet of cigars some years ago that I reckon were one of Winston Churchills favourites.
My G.M. Michelle is on vacation this week so I'm working twice as hard at C.Gars London but I reckon I should be able to sneak off to the Lanesborough at least for a couple of evenings to get some herf action in! Best in service, cigars, food …well everything. I just love it there 🙂 Perfect place to wind down after a hard day in the office.
Have a smokey week,
Peaceful puffing.
Mitchell