Back to normal, if life is ever normal in the C.Gars world! We have almost finished all of our Summer auction work (some huge task!) and some 300 Lots have either been collected or are in the shipping process so I can finally see my London humidor again, which comes as some relief.
We outgrew our original London office/warehouse some years ago and expanded into the building next door 3 years ago which was brilliant but alas the time has come around again that we are bursting at the seams due to the huge increase in business. So, the other day I was chatting with Michelle and saying "if only another building would become available alongside" lo and behold, one did! Terms rapidly agreed, architect instructed, builders quotes awaited and we hope to move in by late September.
One issue is that we have utterly run out of humidor space and our auction and vintage cigar business is now so huge it needs a home of its own. I'm building a massive walk in humidor in the new premises that will just house our client lockers and rare and vintage Havana cigars. This will make the mooching around the humidor experience a lot more pleasant for my clients as its not much fun battling around 10 of my team as they run in and out the current walk in humidor nonstop!
The other issue, (nice one though it is) is that we are experiencing unprecedented growth in sales and our London warehouse team is ever expanding so we can provide on time deliveries to our zillions of clients. Thankfully the new premises will help us cope for the foreseeable future. All exciting stuff.
Continuing the Cohiba 50th anniversary celebrations this week, I enjoyed an evening at Mark's Club in London's Mayfair where Zenith watches presented their stunning Cohiba edition.
Nick Foulkes gave a wondeful talk about watches and cigars in his inimitable witty and knowledgable manner and Cohiba Siglo III and Robusto Supremo paired up with Ruinart champage were enjoyed by all. Great to bump into Reinhold Widmeyer from Cigar Journal and we're planning a decdent vintage Havana cigar tasting in Austria in the near future.
The big news topic this week though was of course the Brexit referendum. From my perspective I can tell you I enjoyed watching TV till ridiculously early in the morning and herfed my way through 2 Cohiba Robusto Supremo, 1 Cohiba 1966 and a few shots of Stalla Dhu to keep my spirits up so to speak. Thanks for all the emails asking what effect I expect this to have on business. I'm not certain but genuinely doubt it will make any difference whatsoever. That said the weaker Pound has caused a bit of a jump in export business 🙂
Still a few places available for our wine and cigar tasting event at Turmeaus Knutsford on the 13th July unfortunately I can't be there as I'm jetting off to the sun for Summer (severe lack of it in London today!) but my assistant Andrew assures me he will be taking extra good care of all attendees. We have a super comfortable sampling lounge in Knutsford and a huge range of cigars, whisky and wine.
Macanudo Inspirado is selling like bonkers now that we have added two more sizes to the range. Check it out on this link, premium cigars and very good value indeed!
The Inka Secret Blend cigars success story continues with mega record sales last month. Apologies for the odd size stock out as I am still trying to cope with the sales growth of this brand. Good news is that I have another huge import from Peru due to arrive on Monday.
Last chance to get your hands on Orchant Seleccion Bolivar Royal Coronas as we only have a few boxes left. 2014 was a true return to form for this cigar and the blend is very earthy and full flavoured yet refined and smooth. Not for the beginner!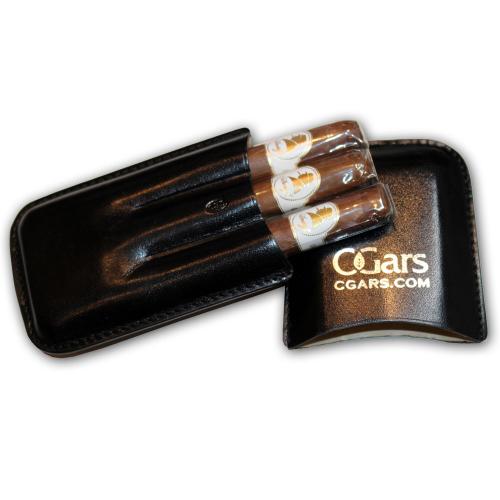 Also last chance to get the lovely cigar case with Winston Churchill robusto cigars and Winston Churchill petit coronas. Fabbie cigars from Davidoff and a lovely case to store them in 🙂 Last 10 of each and then they are done.
If you like a full flavour Nicaraguan cigar you can't go wrong with the Regius range (exclusive to C.Gars) they are just superb value for a premium smoke.
I'm still having fun adding to our booze range. Checkout Drinks by the Dram sampler packs. These are perfect to try all different types of whisky and other premium spirits, most of them have tasting note cards in the box which adds to the fun. They also make brilliant gifts.
I hear that my rather cool marketing Team at Turmeaus Norfolk are rolling out some PRICE THRASHER promotions from Monday… look out, there should be some great deals.
That's half a year done and did it ever zoom by for me! I'm seeing Carole King in concert in Hyde Park on the weekend (I wonder if cigar smoking will be allowed?)
Have a smokey weekend,
Peaceful puffing.
Mitchell